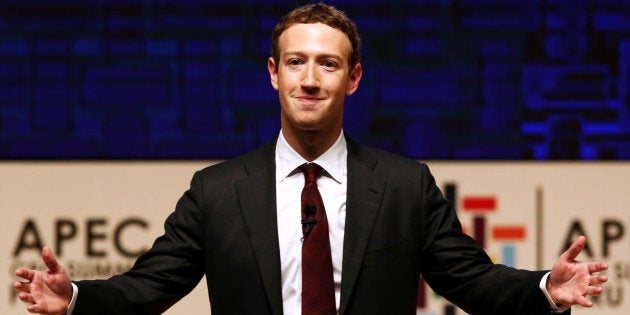 Each year, significant events in a country's political, social and cultural landscape add words, ideas and phrases to its citizens' vocabulary. This year, too, India learnt some very important lessons, and added some regrettable words to its vernacular. Here are the 16 words that had a significant impact on India and the world in 2016.
Disagreeing with journalists and questioning them is one thing but Indian social media seemed to have lost all sense of decency and proportion while criticising them in 2016. What started as an attempt to question journalistic credibility during the 2014 elections turned into a gleeful tweet by General VK Singh in 2015, and now seems to have cemented its position as one of the most carelessly flung about derogatory terms in the parlance of Internet trolls and armchair activists in 2016.
Net Neutrality and Free Basics
The year 2016 started with India's Internet savvy vibrating with battle cries to safeguard net neutrality, finally culminating in February 2016 when fierce public opinion prompted the Telecom Regulatory Authority of India to ban Facebook's Free Basics program and zero-rated services. Had Facebook been successful in launching Free Basics in India, it would have enabled people to get unlimited access to a restricted Internet, defying the principle of net neutrality, which champions the idea that services and content on the Internet should not be subject to discrimination and that the Internet should be equal for all.
Fans of A Song Of Ice And Fire and Game Of Thrones are well-versed with Hodor. But in 2016, the mystery was finally solved, when the makers of the show revealed to the world in episode five, The Door, what Hodor really meant. While heart-breaking in its own right, the explanation behind Hodor opened up floodgates for excited fan-fiction and theories, and much ink was spilled analysing its implications in the Game Of Thrones universe.
Few could have predicted the Internet outrage over cultural appropriation when Coldplay released Hymn For The Weekend, a music video shot in India. Chris Martin and gang used several hackneyed tropes about India — Holi, poor kids, Bollywood, levitating babas in saffron robes — reigniting the debate over cultural appropriation of foreign cultures by ignorant white people. Even as Indian social media took umbrage to this "exploitation" of Indian culture, it didn't stop them from queuing up for hours to watch Coldplay perform live at the government-organised Global Citizen Festival in November in Mumbai.
In the grand tradition of non-issues turning into national debates, 2016 was the year when India spent a criminal amount of time debating the name of a baby, even before it was born. When Kareena Kapoor Khan joked in an interview that husband Saif Ali Khan was so fond of the couple's moniker, Saifeena, that he wanted to name their soon-to-be-born baby Saifeena, social media went wild lamenting the ill-thought-of choice. So much so, that the couple had to issue a clarification saying it was a joke. The next round of trolling began when the baby was born on 20 December and named Taimur; this time people were offended because they considered it insensitive of the couple to have named their child after a 14 century Mongol conqueror who had attacked Delhi and ordered civilian massacres.
It's hard to make this kind of stuff up. When a serial liar manages to make huge chunks of the voting population of one of the most powerful nation's in the world question a sitting president's natural-born citizenship to the extent that the said president feels the need to release his birth certificate to end the controversy, it is bound to introduce new words into the world's vocabulary.
Towards the end of 2016, some very sombre words and phrases became part of the common man's tongue. One among them was surgical strike, a surprise, calculated military attack to inflict damage on a specific target with little collateral damage and harm to civilians. On 28 September, the Indian Army conducted overnight surgical strikes across the Line of Control in Pakistan, targetting seven terror launch pads across the border. Even as the army was hailed for their war on terror, the Pakistan government dismissed India's claims of a surgical strike, calling it politically motivated media hype.
It would take a truly heartless person to deny the sacrifices a soldier makes to keep the country and its people safe, no matter what their personal beliefs about the politics of war. But in 2016, soldiers' sacrifices became a bit of a standing joke thanks to zealots and self-appointed guardians of India's honour who tried to silence every voice that criticised the government by invoking the plight of the Indian soldier at the border.
Prime Minister Narendra Modi threw the country in chaos with his surprise announcement on 8 November, demonetising ₹500 and ₹1,000 notes, effectively rendering 85 percent of the nation's currency as illegal tender. The move to demonetise has been hotly debated in national and international media from day one, with public opinion swinging wildly between support to frustration to anger, not helped in the least bit by constantly changing RBI guidelines.
One of the biggest beneficiaries of demonetisation is PayTm, an Indian mobile wallet company. As India's traditionally cash-intensive economy was forced to warily adopt mobile wallets and online banking against their will because of the severe cash shortage, the fintech company went on an advertising blitzkrieg, encouraging people to join a "cashless revolution" they never signed up for, a move considered insensitive by many. To add insult to injury, at a time when starvation deaths due to the severe cash crunch is a reality, PayTm ridiculed complaints against the move, labeling it as mere "drama". While people might still be grudgingly using mobile wallets, particularly PayTm, because of lack of better alternatives, the disgust over the company's insensitivity is beginning to find voice.
Few among us know that 'Brexit' has been around since 2012, when British Influence, a think tank, used it in a tweet in 2012 while considering the possibility of Britain leaving the European Union. It was derived from 'Grexit', a term coined by two Citigroup economists for the possible exit of Greece from EU. With 113 million search results on Google, Brexit became a popular part of 2016 vocabulary when Britain actually made the controversial decision to leave the EU after a referendum in June 2016.
The woman was everywhere, in 2016. Every time one turned on the TV, one couldn't help but find Priyanka Chopra doing something totally cool and enviable. Apart from winning the Padma Shri and focussing on regional films through her production house this year, as the lead in popular American television network ABC's sitcom Quantico, Chopra won a People's Choice Award, was seen presenting at the Oscars and the Emmys, was at the White House Correspondents' Dinner with the Obamas, made appearances on late-night daily shows and was seen promoting her first Hollywood film, Baywatch. It was impossible to miss Priyanka Chopra in 2016.
UNESCO became an unwitting star in India's fabricated news machinery and WhatsApp forwards in 2016. From supposedly declaring Modi as the best prime minister in the world, Jana Gana Mana as the best national anthem in the world and the new ₹2,000 note as the best currency in the world, UNESCO seems to have made some very strange announcements establishing India's superiority over the world, at least in our imaginations.
Even as Tamil Nadu mourned the loss of their beloved "Amma", Chief Minister Jayalalithaa, her death introduced the rest of the country to"Chinnamma" Sasikala, Jayalalithaa's closest friend and confidante who, after Jayalalithaa's death, has taken over the reins as the General Secretary of the AIADMK. Amma and Chinnamma's inexplicable closeness has been the stuff of political folklore, with the two women sharing a home, several joint properties and the latter's family grabbing unprecedented power in the state under Jayalalithaa's benevolent gaze.
The well-regarded university became a big talking point when its students' union president Kanhaiya Kumar was arrested by the Delhi Police on charges of sedition for allegedly raising "anti-national" slogans at a rally to protest the hanging of Afzal Guru. Kumar's arrest unleashed a storm of controversies, with several senior journalists accused of doctoring tapes to manipulate and sensationalise what was actually said at the protest.
While beef consumption has always been a contentious issue in India, 2016 saw cow vigilantism turning even more ugly and unlawful. After the 2015 mob-lynching and subsequent death of 52-year-old Mohammad Akhlaq on suspicions of slaughtering a cow and consuming beef, 2016 saw a Dalit family from Gujarat being flogged by gau rakshaks when they were found skinning a cow killed by a lion. The incident led to widespread protests and even suicide attempts by activists. Within days of this, two women in Madhya Pradesh were beaten up on similar suspicions, further fuelling people's anger against right-wing vigilantes.