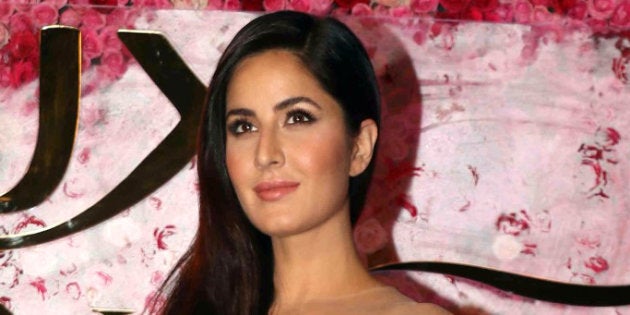 The latest episode of Koffee With Karan saw Katrina Kaif share the couch with Anushka Sharma. The two actresses who famously got along with each other during the shoot of Yash Chopra's Jab Tak Hai Jaan, were a laugh riot on the show alright but maintained diplomacy throughout.
Katrina, who broke up with longtime boyfriend Ranbir Kapoor in December last year, revealed that she has been cheated on in a relationship.
In a segment where both Anushka and Katrina were supposed to kiss Arjun Kapoor (he probably lives on the Koffee set), Karan asked if they had been cheated on in a relationship ever. While Anushka remained frozen in her place (she's been going steady with Virat Kohli), Katrina hesitated a little before going ahead and planting a kiss on Arjun's cheeks.
When Karan asked if the media coverage during the time of her break-up bothered her, she sad, "When you are caught in the storm, it doesn't matter what the weather report says. It's the actuality that's bothersome enough."
It isn't clear who she was hinting at but in an interview with GQ India last year, Katrina made her displeasure known over the fact that Ranbir chose to work with his ex-girlfriend, Deepika Padukone in Tamasha at a time when he was living in with Katrina.
She had said, "I can't enforce my will on the people in my life. Their choices are their own. I may not be happy with them but I hope that as they mature or as they evolve, their choices will change."
She had also added, "Cheaters will cheat anywhere. The back of my head wants to believe that I am (lucky in love). But the front of my head says 'be careful'. I don't think I can make such claims, because were it selfless love, then I would not feel the need to assert myself as much in the relationship."