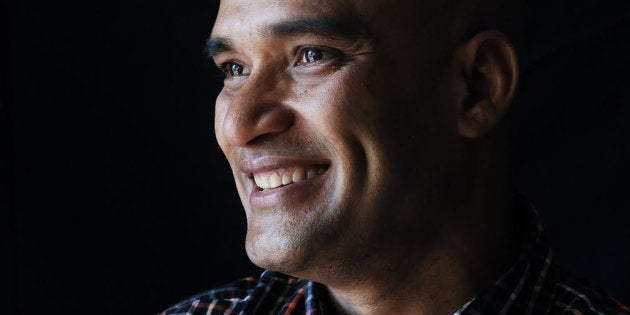 "A book can give you many things -- money, fame and name," says Kannada writer Vasudhendra, as we sit down on the premises of Ravindra Kalakshetra in Bengaluru to talk about the English translation of a collection of his short stories, just published by HarperCollins India. "But in my case, it gave me back my life."
The statement may sound dramatic, but is not far from the truth. Shortly before he started writing the stories that make up Mohanaswamy, Vasudhendra had plunged into a severe depression. In spite of his successful career as a software engineer, including a stint in the UK for several years, he was profoundly unhappy because he could not dare to write about the deepest truth of his being, his sexuality.
"I was in the closet for many years, until a time I couldn't sleep for weeks and had to seek medical help," he says. "But in my heart, I knew no amount of pills or counselling would be able to help me until I could reveal who I am in my own writing."
Tormented by dilemma and no relief in sight, he finally put pen to paper and wrote a story based on a character called Mohanaswamy. A thinly autobiographical creation, he became the protagonist whose adventures came together to form the cluster of stories that now appear in the eponymous volume.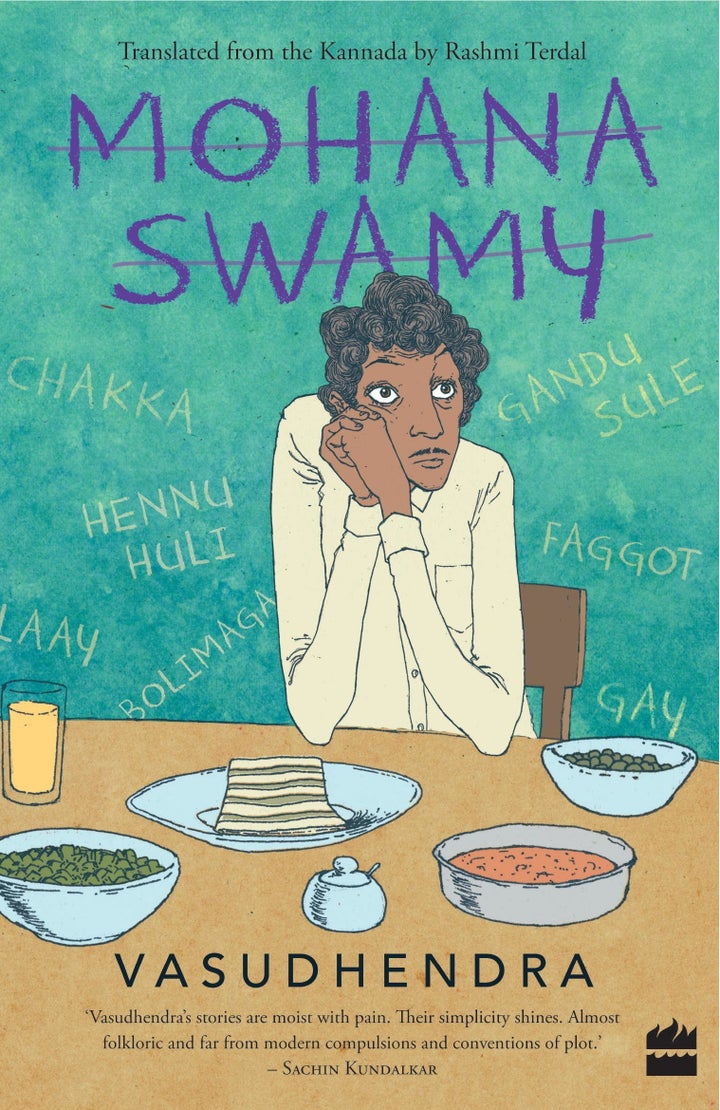 The path to publishing the stories was not easy, in spite of Vasudhendra's reputation as a fiction writer of popular repute among Kannada readers. Winner of the state Sahitya Akademi award, his books enjoy a wide readership, including among college students. He is also the proprietor of the publishing enterprise, Chanda Pustaka, which promotes new writing in Kannada, especially by younger voices, as well as brings out his own work, of which there are over a dozen volumes.
"Gay life had never featured in any of my previous books," says Vasudhendra, "and after I wrote the first story of Mohanaswamy, I didn't have the courage to show it to anyone for a while, not even to my usual first readers."
Eventually, he gave the story to fellow Kannada writer Vivek Shanbag, who was editing the now-defunct literary magazine, Desha Kala, at the time. Shanbag liked the story, not only for its bold theme but also for its exploration of loneliness, and published it five years ago. Emboldened by the public reception of the story, Vasudhendra decided to put together a collection of related tales in 2013.
The path to publishing the stories was not easy, in spite of Vasudhendra's reputation as a fiction writer of popular repute among Kannada readers
The date of the release of the Kannada edition -- 11 December 2013 -- was historic and significant. On that day, the Supreme Court of India reversed an earlier ruling of the Delhi High Court, passed in 2009, which had read down Section 377 of the Indian Penal Code (IPC). The latter penalises sexual intercourse against "the order of nature", even among consenting adults. While the law applies to the entire cross-section of genders and sexual identities, it has been specifically misused to harass generations of gay people.
"I immediately went into a panic wondering if the book would get me into trouble," Vasudhendra remembers. While there were no legal troubles, the book evoked a mixed response. "Most of the Kannada press, where my work is routinely reviewed and discussed, ignored it," he says. "But I had a range of responses from my readers."
Some of his closest friends, who were never aware of Vasudhendra's sexuality, broke down and cried. "Why did you have to write this book? They kept asking me," he says. "But equally, many readers I didn't know at all wrote to me out of the blue, especially from rural Karnataka." Young men, who were dimly aware of their sexual impulses or terrified to confront them fearing ridicule and mockery, suddenly found a voice to reach out to him for guidance.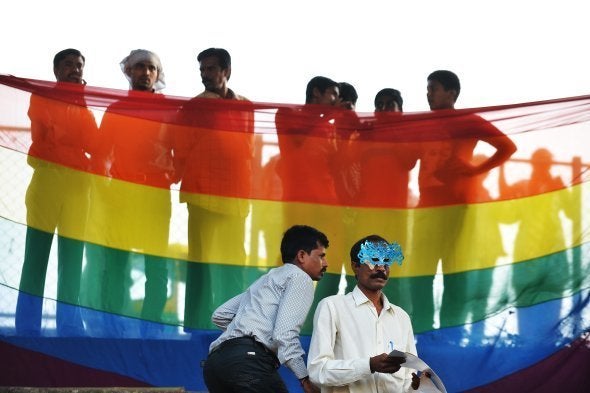 Mohanaswamy, the protagonist of the stories, also comes from a village, much like Vasudhendra. He is later privy to the goings-on in urban gay circles after he moves to Bengaluru with a job, but his early life in the rural hinterland exposes him to shocking ignorance and cruelty towards men who refuse to embrace machismo or the patriarchal imperative of marriage and procreation.
In story after story, Vasudhendra writes about the stereotypes perpetuated by families, their unthinking mistreatment of members who don't conform to the rules, sporadically exploding in shocking violence. I have no clue of the Kannada original, but the English translation is less than serviceable, idiomatic in the worst pedestrian sense, and would have benefitted from far more rigorous editing. However, for what it is, the volume does give some sharp insights into the trials faced by sexual minorities in a culture that is stubbornly in denial of their existence.
The date of the release of the Kannada edition — 11 December 2013 — was historic and significant
There are stories of heartbreak because a lover of five years suddenly decides to marry a women and set up home. An effeminate man, who musters enough courage to come out to his parents, has to pay an odd price as his father stops funding his higher education. What good would it come of spending money on a progeny who wouldn't marry a girl and bring home a dowry to recover all the years of investment in his future?
There are testimonies of sudden daring as well. A gay man, after being blackmailed by a straight thug for months, decides to retaliate. To his surprise, the bully runs off with his tail between his legs. All along the way, the narrative glows with a gentle humour, lingering pleasantly on the surface.
"I draw a lot of incidents from my life, especially the funny ones," Vasudhendra says. "I'm very amused when landlords ask me worriedly if I'd bring girls back home, then sigh with relief when I say no. Of course, they have no objections to men visiting," he adds with a mischievous laugh.
His sexuality, Vasudhendra says, is but one aspect of his literary identity -- and with the publication of Mohanaswamy, he has had a full reckoning with it, within himself as well as in public. "My next book is probably going to be about one of the empires of Vijayanagara," he says. "At the moment, I'm reading up on the subject."
Mohanaswamy, translated by Rashmi Terdal from the Kannada, is published by HarperCollins Publishers India in paperback (₹399, 280 pages).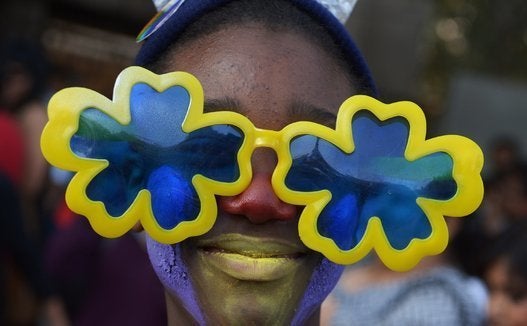 India's LGBT Movement: A Timeline