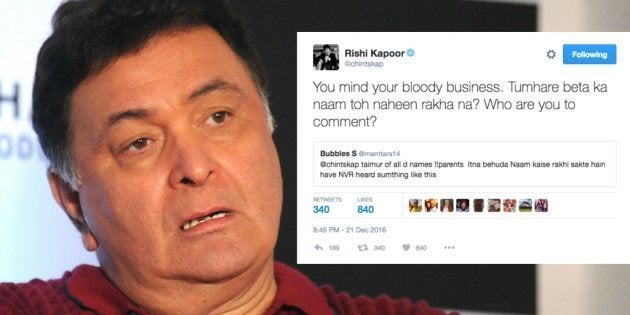 On 20 December, Kareena Kapoor Khan gave birth to a baby boy at the Breach Candy hospital in Mumbai.
She, along with her husband Saif Ali Khan, later announced that they've named their son, Taimur Ali Khan Pataudi.
Taimur, as we know, also happens to be the name of the infamous Turko-Mongol invader, who sacked Delhi and reportedly massacred 100,000 civilians back in, well, 1399 AD.
On Wednesday, Bollywood veteran Rishi Kapoor who is also Taimur's proud granduncle, congratulated new parents Saif Ali Khan and Kareena Kapoor on the birth of their first child together.
"Congratulations to Kareena and Saif! They have a sunny boy. Both mother and baby doing well. Thank you for all your wishes,will pass it on!"
And he also asked people to mind their business.
And, he responded with anger to some ugly comments.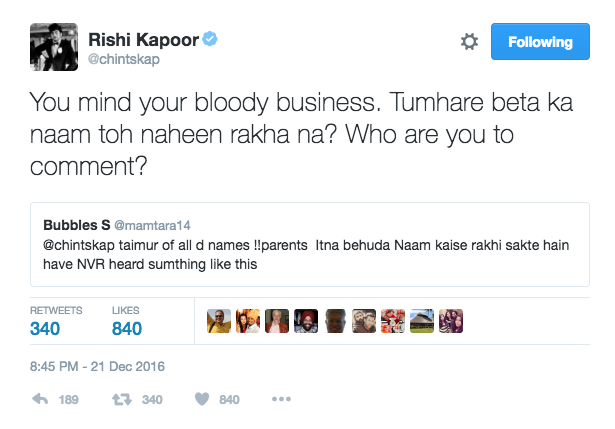 When people asked him to look up history, his response was: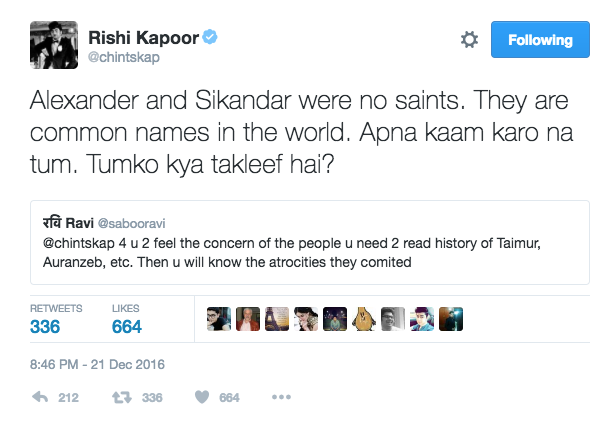 And he lost it when someone brought up his ancestors in the picture.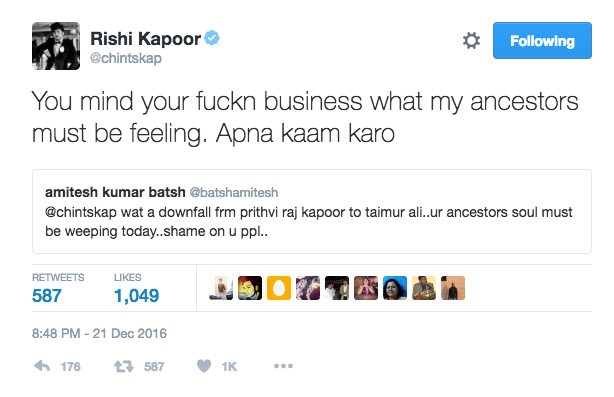 He also issued a stern warning.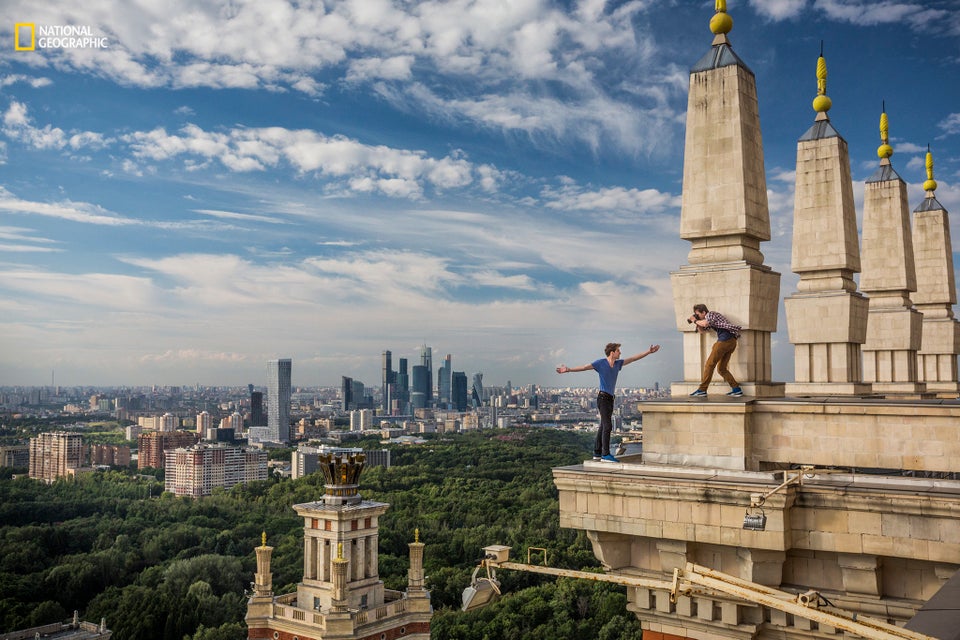 7 Incredible Pictures From National Geographic's Best Photos Of 2016