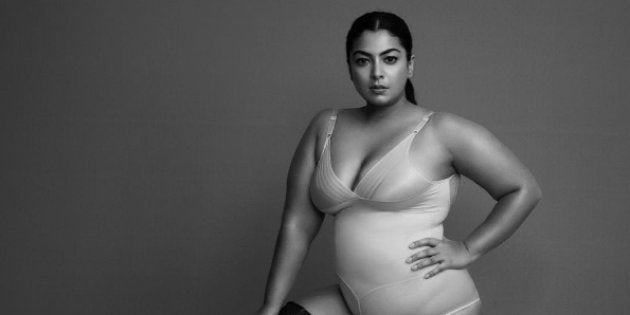 In 2016, Indian fashion took a step from exclusive and conventional standards of beauty towards inclusion and body positivity. Though these are really small steps and the fashion industry continues to stick to their 'beauty standards' by and large, these were moments that reminded the country that there is no single idea of beautiful or fashionable.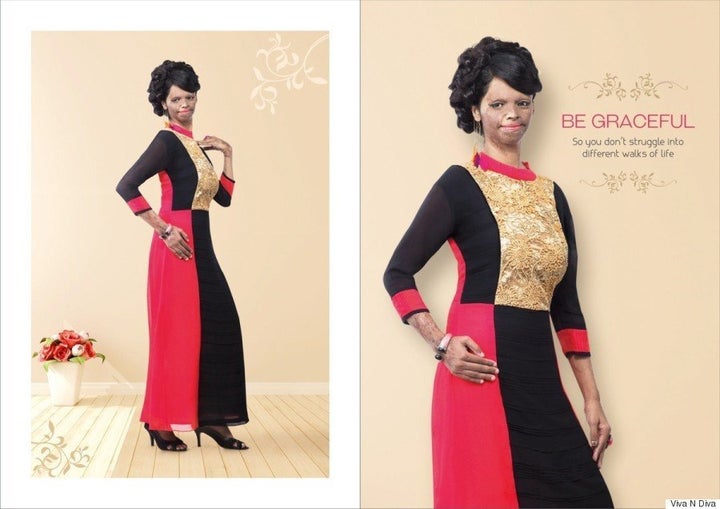 1. When acid attack survivor and activist Laxmi became the face of a fashion campaign and another survivor Reshma walked the NYFW ramp
Laxmi, an acid attack survivor and a leading activist for more regulation on the sale of acid in India, became the new face of the fashion retailer Viva n Diva. Laxmi said that she hoped to "set an example for women like me to be confident and have courage despite their physical appearances". In September, she walked on the runway at a fashion event in London.
Also in September, another acid attack survivor, 19-year-old Reshma Qureshi walked the ramp at New York Fashion Week for Indian designers Archana Kochhar and Vaishali Shadangule.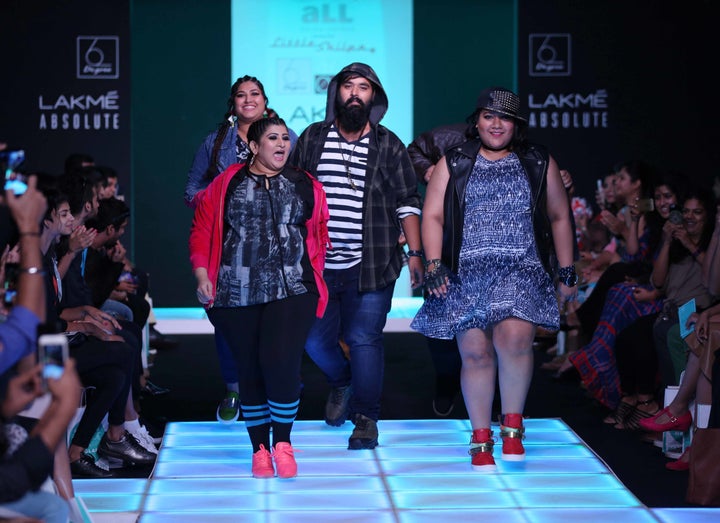 2. When Lakme Fashion Week's first ever plus-size fashion show broke a bunch of stereotypes
In August, Lakme Fashion Week Winter/Festive 2016 held its first-ever plus-size fashion show, featuring ten regular people who were selected as models after an audition.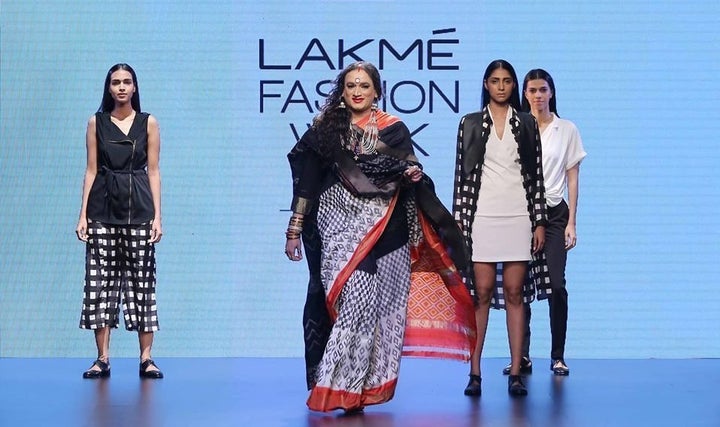 3. When transgender rights activist Laxmi Narayan Tripathi turned showstopper.
In April, transgender rights activist Laxmi Narayan Tripathi walked down the ramp in a lovely sari at Lakme Fashion Week Spring/ Summer 2016. "Beauty is in beholders' eyes, body shape or gender don't matter to fashion. Beauty is beauty we are no one to judge," Tripathi told PTI.
5. When Elle India's photo shoot with muscular women shattered the stereotype that 'strong' isn't feminine.
In May, Elle Indiamagazine carried a photography feature with seven muscular woman from different backgrounds, who spoke about how proud they were of their bodies and fitness level. "Strength has always fascinated me more than flexibility. Being strong is sexy, it's empowering," one of the women said.
6. When two leading magazines celebrated curvy women with stunning photo shoots.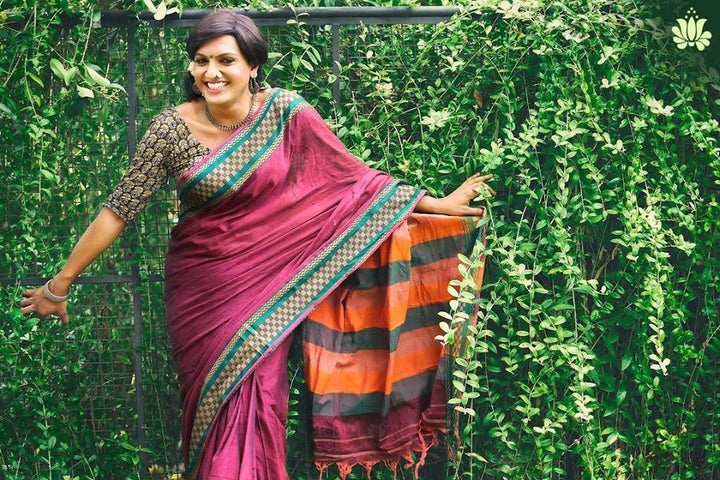 7. When a designer launched her sari collection with a photo shoot featuring transgender models.
In May, Sharmila Nair, a designer from Cochin launched her new collection of saris inspired by the transgender community, named Mazhavil or rainbow. Nair also asked two transgender women who had no previous experience in fashion to model the clothes in a stunning photo shoot that soon went viral.
8. When Carol Gracias flaunted her baby bump on the runway.
In April, supermodel Carol Gracias, who was then expecting her first child, walked down the ramp at the Lakme Fashion Week. Dressed in a beautiful sari as the showstopper for designer Gaurang Shah, Gracias made a powerful statement about pregnancy and professional life, as well as accepting changing shape of her body.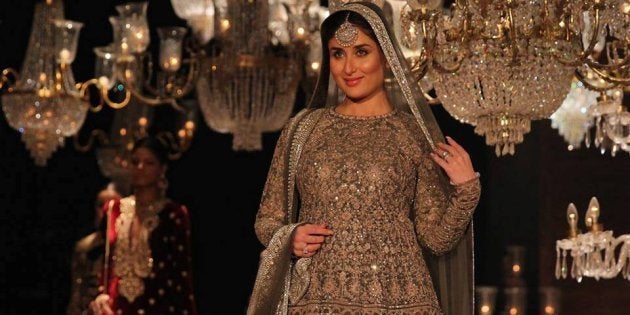 9. When Kareena Kapoor challenged the way pregnant Bollywood actresses are viewed
Before she gave birth to her first child this week, Kareena Kapoor changed the way pregnant Bollywood actresses were seen. Dismissing reports of a 'maternity break', Kapoor was unapologetic about the fact that she would continue to work even after marriage. So when the mom-to-be walked the ramp as the showstopper for designer Sabyasachi Mukherjee in a resplendent lehenga, she was sending an important message that pregnancy was not a deterrent when it came to work.
10. When Jabong launched this gender-bending advertisement.
in June, Jabong launched an edgy new ad to celebrate individuality, with the tagline 'Be You'. With male models sporting naths, septum rings, pigtails and bold eye makeup, it was a statement about breaking stereotypes about male fashion. It also reflected the rise of gender-neutral style, a trend already popularised by Ranveer Singh's bold sartorial choices.