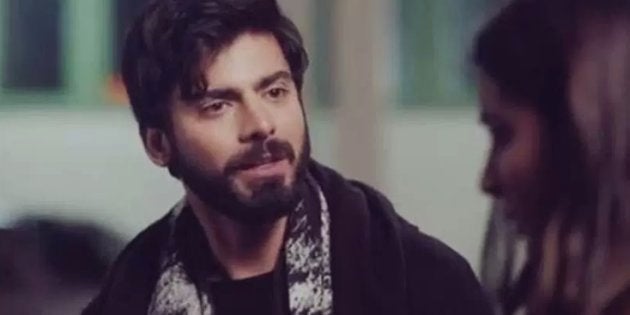 Days before its release, Karan Johar's Ae Dil hai Mushkil found itself embroiled in a massive controversy over the casting of Pakistani star Fawad Khan.
The Mumbai-based political outfit, Maharashtra Navnirmal Sena (MNS) threatened to vandalize theaters if the film was to release in what was their way of showing solidarity towards soldiers martyred in the Uri attacks.
It was only after Karan Johar released a video showing his support for the country and promising to "not engage with talent from across the border" did the self-righteous MNS allow the release. They also demanded that Karan donate a sum of Rs. 5 crore to the Army Welfare Fund, which the Army refused to take.
While Karan has firmly maintained that he made absolutely no changes to his film, reports suggested that the film's characters were originally from Karachi, Pakistan, which was later shown as Lucknow.
Now, in a video that has emerged online, one can see that Fawad had one more additional scene.
The video also shows scenes between Ranbir-Anushka and Ranbir-Aishwarya that were chopped at the editing table.