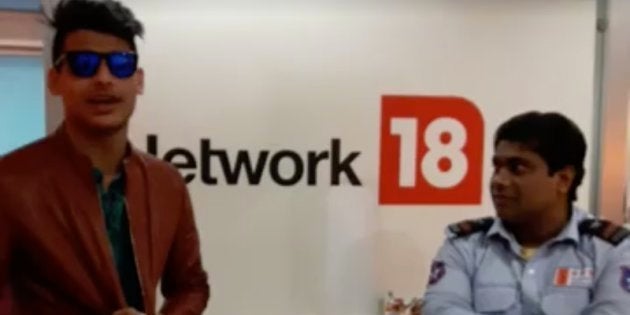 Shauwik Ganguly, a Kolkata-resident who works as a security guard, became a social media sensation after Facebook user Adarsh Singh uploaded several clips of him singing.
The clips have already garnered over a million views.
Adarsh, who uploaded the videos of Shauwik singing, was on a mission to make him reach a bigger audience and, towards that end, he set up a new YouTube channel featuring the singing guard.
And, it looks like Adarsh's efforts are finally paying off. Recently, Shauwik and him were both invited to the Red FM 93.5 radio station.
Adarsh shared a live video of the visit on his Facebook account.
RJ Praveen, host of many a popular shows on RED FM such as "Morning No 1", also took to his Facebook account to share something.
He wrote, "Souvik Ganguly Works As A Security Guard In Kolkata And Is An Amazing Singer
:) Ctach him Tomorrow On Morning No 1. Thanks To Adarsh Singh For Finding Out This Raw Talent!!:)"
And oh, BTW, Shauwik also made an appearance on Network 18's News India television channel.
Adarsh posted a live video on his Facebook account.