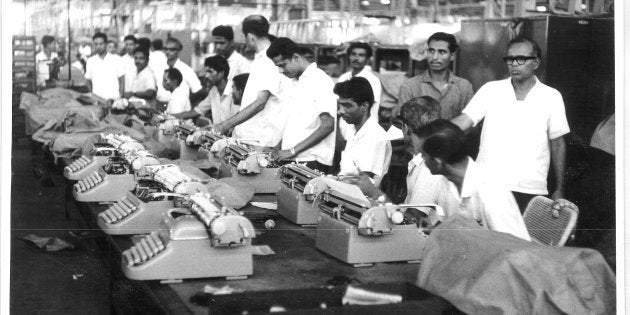 In the age of smartphones, typewriters may seem like relics from another era. However, the humble device was once an important facilitator of social change in India, forming an important part of the offices of large organisations, as well as outdoor workplaces on streets.
The typewriter is the subject of a new book called With Great Truth & Regard, edited by Sidharth Bhatia, with images from the Godrej Archive and photographs taken by Chirodeep Chaudhuri. The book encapsulates the history of the typewriter in India, and how it found a home in the offices of numerous government departments, as well as commercial firms and private employers. As the demand for skilled typists grew in the colonial period, it also became a tool for women and individuals to find employment as typists.
Between 1910 and 1950, about half a million typewriters were imported in India. In the 1950s, typewriters began to be manufactured in India, and over the years, Indian companies such as Godrej & Bryce began exporting typewriters. However, after 2000, as computer sales went up, the demand for the machines has been falling.