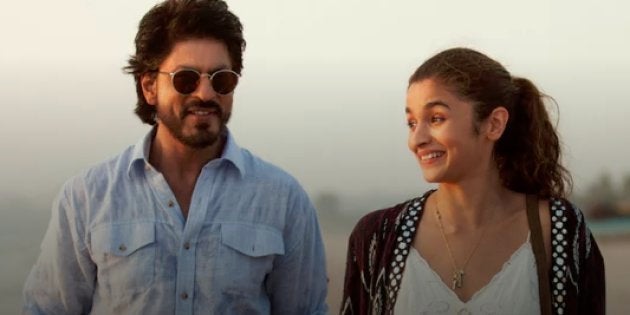 Gauri Shinde's Dear Zindagi opened to rave reviews and a decent box-office reception when it released on November 25.
Both Alia Bhatt and Shah Rukh Khan's performances were unanimously praised while Shinde was lauded for making a film that attempts to normalize the idea of taking therapy for improving one's mental health.
However, soon after the release, the film got embroiled in a controversy as a report in The Quint suggested that it was plagiarized from a Canadian TV show, Being Erica.
Being Erica, just like DearZindagi, is about a young woman seeking therapy to deal with issues in her personal life. While it's possible for two films to have a similar theme, The Quint has listed down some specific scenes that prove the similarities to be way too uncanny for them to be coincidental.
This includes Erica getting it on with a musician she just met, much like Alia's character, who hooks up with Ali Zafar's character, also a singer.
Here, have a look at that particular sequence.
However, Shinde has strongly refuted the claims that Dear Zindagi has been plagiarized from Being Erica. In a statement released today, she said:
"Dear Zindagi is a deeply personal film. There is only one thing it borrows from. That's my life.... there are a million films and serials with therapists like there are with doctors. Just because there is a doctor in a film does not mean it borrows from another film with a doctor. Am deeply disturbed by irresponsible comments from people who have no clue what it is that they are referring to... I have not seen this series that they refer to.. and I cannot comment on what is in it. In today's world where everybody sees everything I am not so dumb that I believe I can get away by deliberate plagiarism nor am I so insensitive to borrow without giving credit from anybody who has created anything for such a sensitive and important cause."