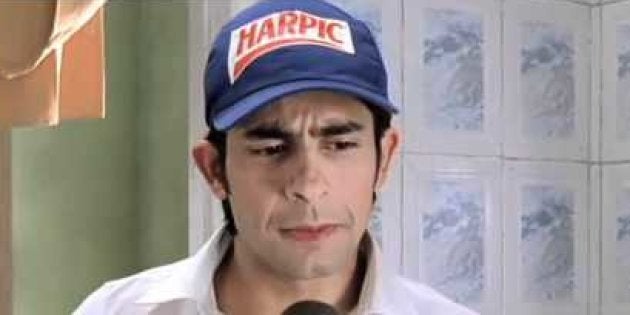 There you are, happily partaking of dinner in front of the television and along appears Hussain Kuwajerwala on the screen.
Armed with a mic, he storms into the toilet of a random household, spots the dirty stains on the commode and goes on to clean them. Pretty amusing, NOT.
Over the years, TV commercials have tested our patience and goodwill with their absurd, annoying jingles, slogans, and over-the-top acting. Remember Katrina in the overly sexual Slice ad?
Here's a list of television commercials that we wished came along with a skip button.
1. Dettol
Employee: Sir, I have got an idea for the jingle.
Employee: Dettol Dettol Dettol Dettol Dettol Dettol Dettol Dettol
Employee: Dettol Dettol Dettol Dettol Dettol Dettol Dettol Dettol Ho!
2. Star HD
This campaign started out by being cute and nice until DABBA HAI DABBA UNCLE KA TV DABBA got stuck in our heads.
3. Harpic
4. Airtel 4G
Airtel 4G girl will find you and waste your data because her network is obviously faster. (Friendly tip: Don't take up the challenge.)
5. Kent RO Purifier
Dream girl Hema Malini will convince you with 125 ads that Kent RO's water is sweeter than honey.
6. Idea!
IIT seats are always full. Take admission into IIN (Idea Internet Network) and build whatever you like. Drone? Meh. Easy-peasy.
7. Slice
I want someone to look at me like Katrina looks at a mango.
8. Gaana
If you're a cricket fan, this ad will haunt you during breaks.
9. Colgate
Kya aapke toothpaste mein namak hai?
10. Fogg
You know this ad has successfully ruined you when your friend asks you, "Kya chal raha hai?" and you end up saying, "Fogg."
11. Vimal Pan Masala
Ajay Devgn has been celebrating Vimal Pan Masala's 25th anniversary for the last 50 years.
12. Cadbury Dairy Milk
Random creepy dude walks up to a girl and asks for a bite of her chocolate for a "shubh aarambh". Like WTF??!!
13. Airtel My Plan
Okay, so you start valuing your dad because he's sharing his Internet plan with you? Good stuff.
14. Fair & Lovely
When we talk about annoying commercials how can we miss every Fair & Lovely "fairness" cream ad? I'd be lying if I said I never rolled my eyes while watching the already "fair" Yami Gautam turning into an LED bulb after applying the cream.
15. Rajnigandha
Yes, we all want to know this.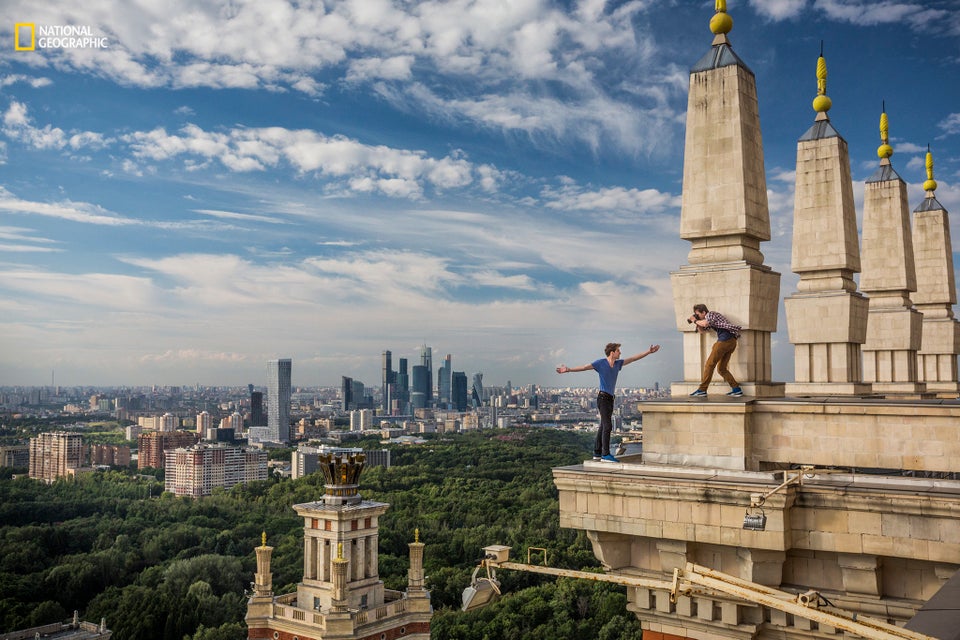 7 Incredible Pictures From National Geographic's Best Photos Of 2016