Bollywood actress Priyanka Chopra, who has been increasingly working on international projects and is spending more and more time in Los Angeles, is now to be seen in the reboot of hit 1990s series Baywatch.
The film based on the series, featuring Dwayne Johnson, Zac Efron and Alex Daddario in key roles, also has Chopra playing the role of a "badass billionaire".
However, Chopra's fans would be disappointed to see that the trailer, which features all the main characters, only has a blink-and-you-miss 0.8 second slot for her.
The film, which has been unable to generate much interest abroad, is highly anticipated in India — chiefly due to Chopra's role.
Cole Delbyck from HuffPost US says, "We wish we could say that the trailer tries to do anything interesting with the material, but instead of subverting the inherent problems with the Baywatch franchise, the two-minute clip finds most of its humour in objectifying women, while Efron and Johnson talk about their genitals."
Earlier, Chopra had shared a motion poster of Baywatch on her Instagram: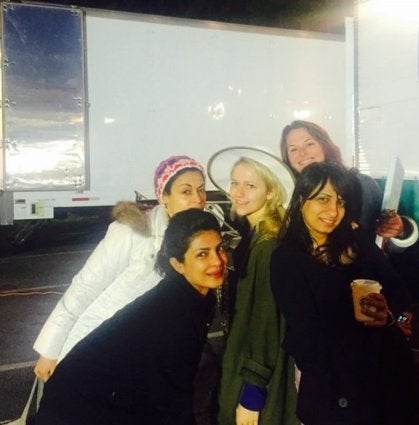 Priyanka Chopra's 'Quantico' Shoot In The US