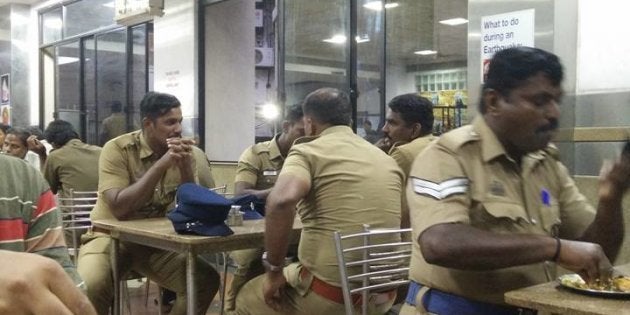 With the death of AIADMK supremo and Tamil Nadu Chief Minister J Jayalalithaa, the state authorities have been extra vigilant about preventing incidents of disorder and violence. To this end, thousands of security forces have been deployed on the streets, especially in the capital Chennai, where the late CM's body was buried with full state honours in a sandalwood casket on Marina Beach on Tuesday evening.
A near-total shutdown prevailed over Chennai and several parts of Tamil Nadu, as a sea of people lined up to bid a tearful adieu to their beloved Amma. The police had their work cut out and have shown exemplary sense of duty over the past couple of days, since news of the leader's death was announced to the public.
Under the circumstances, the Chennai office of The Hindu newspaper stepped up to express its gratitude to the cops who have been working tirelessly to ensure peace and harmony across the city. In a gesture that touched thousands of hearts, the canteen of the newspaper office provided food and refreshments to the police.
Jarshad Kakkrakandy, an employee of The Hindu, took a photograph and shared it on Facebook. The photo has gone viral since.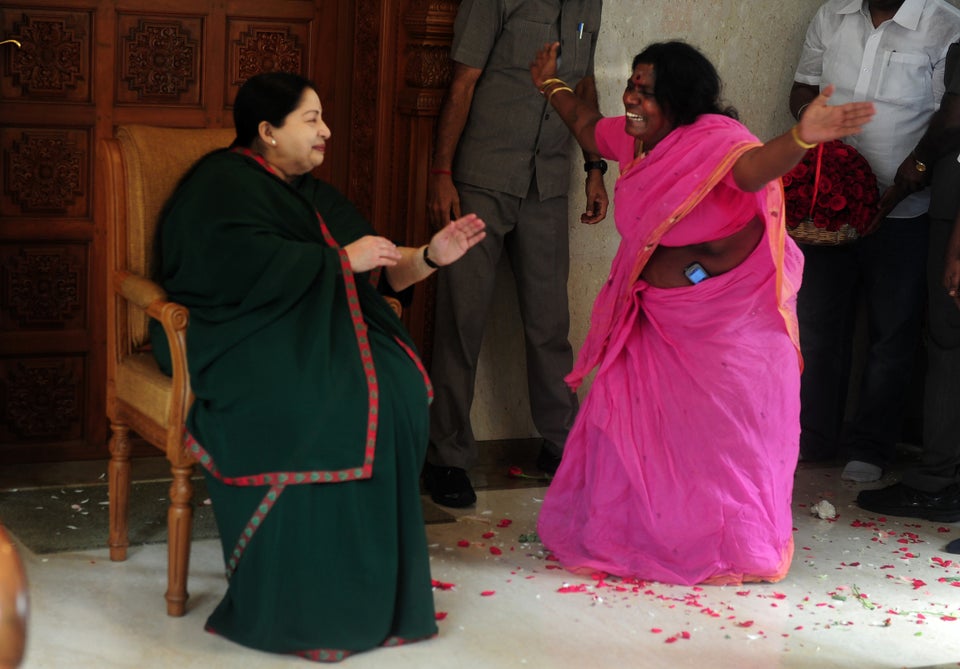 Rare Moments From Jayalalithaa's Life