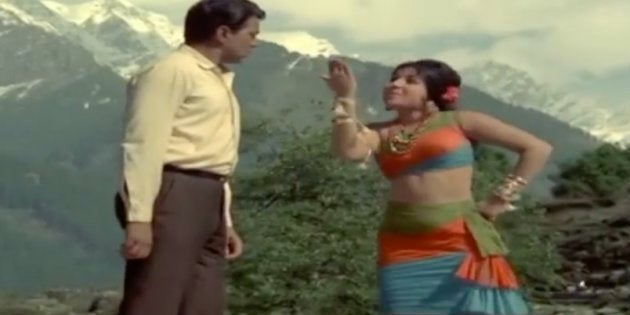 At the age of 15, J Jayalalithaa forayed into films with the guidance of her mother and aunt. Over the course of next 30 years, she worked in 140 movies, turning out to be quite a star in the southern part of the country.
While she rubbed shoulders with the likes of MGR, Sivaji Ganesan and Karunanidhi – all the big names in the film world, she was barely seen with any Bollywood stars.
That's because even though she was such a popular name down South, Tamil Nadu's deceased chief minister just did one Hindi film as a leading lady. It was a 1968 melodrama called Izzat which featured Dharmendra in a double role.
The movie was directed by T Prakash Rao, the famed Tamil-Telugu director who made several successful Hindi films in the 1960s, mostly with South Indian leading ladies-- B Saroja Devi in Sasural, Vyjanthimala in College Girl, Duniya and Suraj, Padmini in Nanha Farishta.
The movie features Jayalalitha playing a lively, tribal girl who falls for a rich boy, played by Dharmendra.
Though the film couldn't make a dent at the box office, it is still remembered for Jayalalitha's graceful dance on Jaagi rebadan mein jawala. The song was composed by Laxmikant-Pyarelal, written by Sahir Ladhianvi and sung by Lata Mangeshkar.
Fondly remembering Jaya, actor Dharmendra spoke about the time he shared screen space with her:
"She was very quiet, very graceful and only focused on her work. She didn't speak much on the sets. And we all respected her privacy," he told Quint in an interview.
Dharmendra said the later chief minister played a similar character to what Hema Malini played in Sholay years later.
"In the film, she played a chirpy, bubbly character. But in person she was quite the opposite. Very dignified, graceful and quiet," he said.
Watch the popular song here:
This was the only Hindi film in which she played the leading lady.
In 1962, Jayalalithaa first appeared as a child-artiste in Man Mauji where she played Lord Krishna in a dance sequence. Kishore Kumar and Sadhna played the lead roles in the film.
Last night, when the news of her death struck the country, a lot of celebrities took to social media to pay condolences. The actor Jaya left as much impact as the politician Jaya.
Sad to hear of the passing away of Jayalalithaaji...May her soul rest in peace.

— Shah Rukh Khan (@iamsrk) December 5, 2016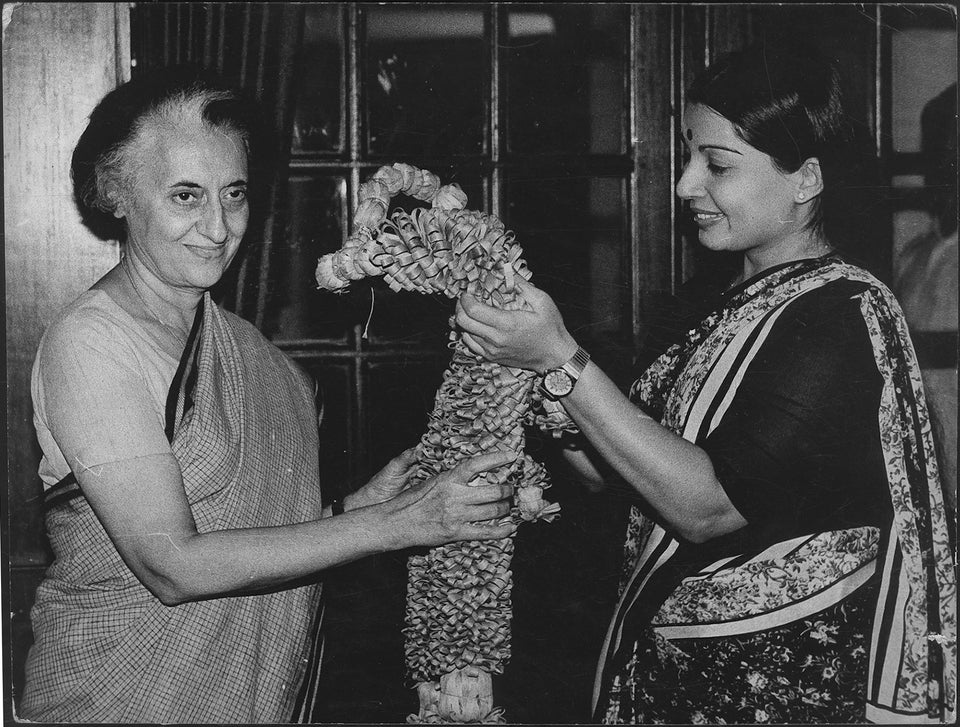 Rare Photos Of Jayalalithaa You May Have Never Seen Before