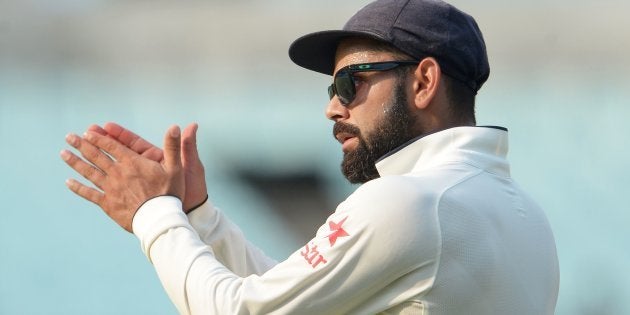 Indian Twitter isn't known for being especially polite to women, with female users often being harassed with abusive language and threats.
Amidst this misogynistic cacophony, one tweet against trolling seems to have struck a chord with many. In its annual report, Twitter India revealed that cricketer Virat Kohli's viral tweet calling out people who were trolling his rumoured girlfriend Anushka Sharma is the most retweeted tweet of 2016, getting over 39,700 retweets and over 100,000 likes.
Kohli wrote the tweet in March, after Twitter trolls started thanking Sharma for leaving him after their rumoured split and helping improve performance. It wasn't the first time that Sharma, a successful Bollywood actress in her right own right, had been the target a vicious sexist attack. The Bollywood actress has been regularly blamed for "distracting" Kohli by attending his matches, being the cause of his poor performances, and even the Indian cricket team's defeats.
The tweet was significant not just because of a celebrity shining a light on online harassment, but also because also dwelled on the underlying sexism in Sharma getting trolled.
"Shame on those people calling themselves educated. Shame on blaming and making fun of her when she has no control over what I do with my sport... Think of how your sister or girlfriend or wife woud feel if someone trolled them and very conveniently rubbished them in public," he wrote in an extended version of the post on Instagram.