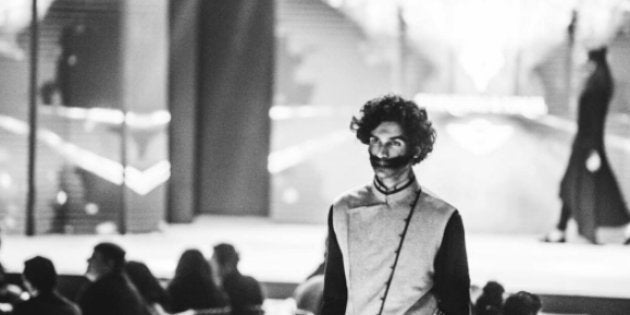 Indian fashion designer duo Shantanu and Nikhil wanted to stun their audience with their new 'Kashmiriyat' collection during the Van Heusen and GQ Fashion Nights in Mumbai on Sunday. They obviously decided that the right way to go about it would be to use the pellet injuries suffered by victims in the state as special effect for the show.
The designers, who were inspired by the tribesmen of the valley, predictably triggered shock and anger on Twitter.
GQ India Fashion Nights posted a picture, captioning it--"#Backstagepass @sonicsarwate creates a bullet pellet effect for Shantanu and Nikhil's Kashmiriyat collection."
Former Chief Minister Omar Abdullah came down heavily on the organisers of the fashion show calling it "downright thoughtless."
And really, how was this portrayal going to help the pellet injured victims?
After the leader's reaction on Twitter, GQ deleted the 'offensive' tweet. However, they didn't apologise for it.
Also see on HuffPost India: