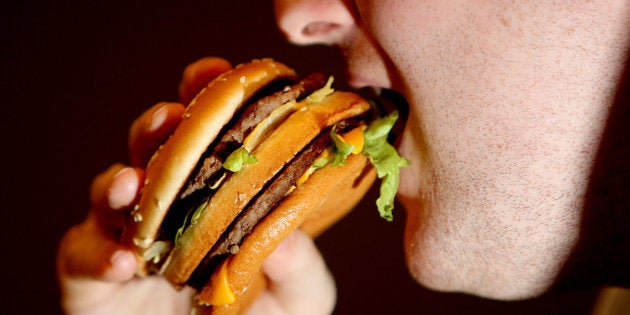 Michael "Jim" Delligatti, the inventor of McDonald's iconic Big Mac sandwich, has died at age 98.
The fast-food legend died Monday in Pittsburgh, the city where he opened his first McDonald's franchise, McDonald's spokesperson Becca Hary confirmed to The Huffington Post on Wednesday.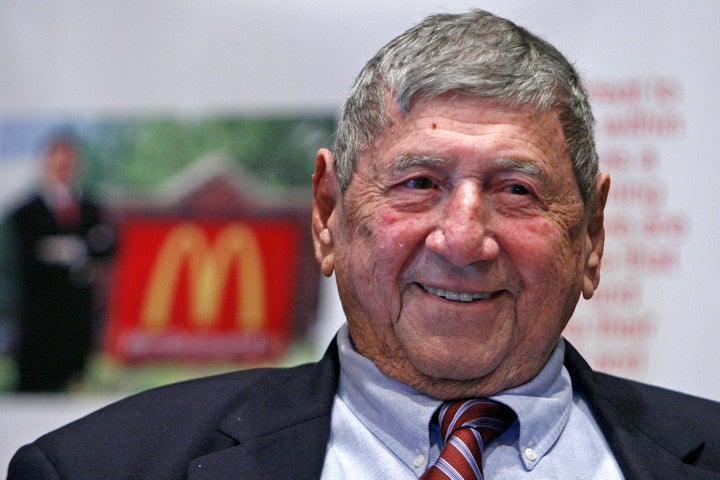 Delligatti first introduced his seven-ingredient, triple-decker hamburger creation to customers at his Uniontown, Pennsylvania, location in 1967. The hefty sandwich ― a combination of two all-beef patties, lettuce, cheese, pickles, onions and "secret sauce," all on a sesame seed bun ― was officially added to the national menu in 1968.
The sandwich is now available in over 100 countries. The company said it sold 550 million Big Macs in the U.S. alone in 2007, the last time the company reported that number.
The businessman owned 47 McDonald's locations in Pennsylvania, making him "one of the single largest franchise holders in the company's history," his family said.
Delligatti will also be remembered for his significant contributions to charity. In 1979, he co-founded Pittsburgh's Ronald McDonald House, which provides accommodations for families whose children are receiving medical care in the area.
"We will remember Jim as an insightful franchisee, a knowledgeable businessman, and an honorable gentleman who left a legacy of four generations of family members running great restaurants in Pennsylvania and North Carolina," Hary told HuffPost in an email.
So next time you scarf down a Big Mac meal, be sure to pour out some of your soft drink in Delligatti's honor.