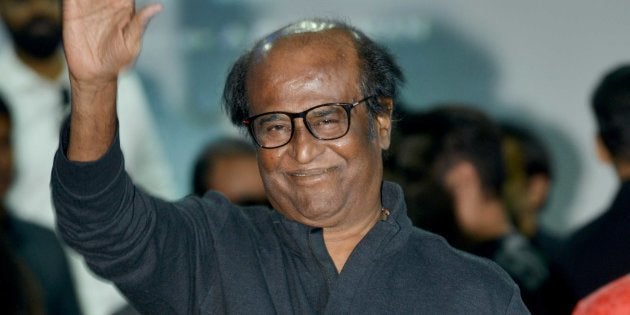 Superstar Rajinikanth, who is currently working on the film 2.0, the sequel to science fiction movie Enthiran, has suffered a minor knee injury. According to the Times of India, the 65-year old actor had a fall while shooting a scene at Kelambakkam on East Coast Road around 8 pm on Saturday. He was immediately taken to a private hospital nearby and was sent home with a suture on his right leg.
Riaz Ahmed, the official spokesperson of Rajinikanth, tweeted that he was doing fine and has already resumed work on the project.
The first look of 2.0 was released in November in Mumbai and the movie is scheduled to be released next year.