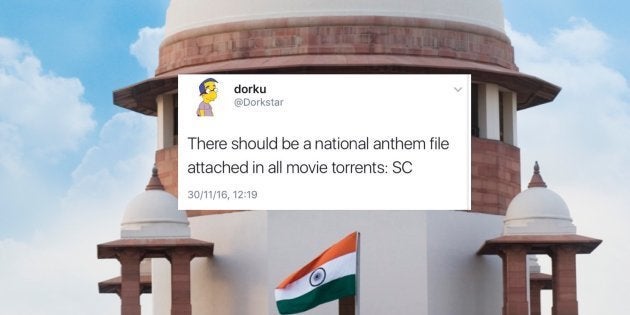 The National Anthem must be played before movie screening in cinema halls across the country while the national flag appears on the screen, and everyone must stand when it is played, the Supreme Court of India ruled on Wednesday.
The court also stated that everyone present in the cinema halls must rise and pay respect to the National Anthem.
The court said, "National Anthem can instil sense of committed patriotism and nationalism," adding that, "citizens must respect the national anthem and the national flag."
"When the National Anthem is played it is imperative for everyone to show honour and respect. It would instil a sense of committed patriotism and nationalism," the apex court said.
Social media instantly caught hold of this news and turned the otherwise dull Wednesday into a joke fest.
Year 2020 : Add a national anthem slide at the beginning of your work PowerPoint presentations. - SC

— Pakchikpak Raja Babu (@HaramiParindey) November 30, 2016
And some blast from the past.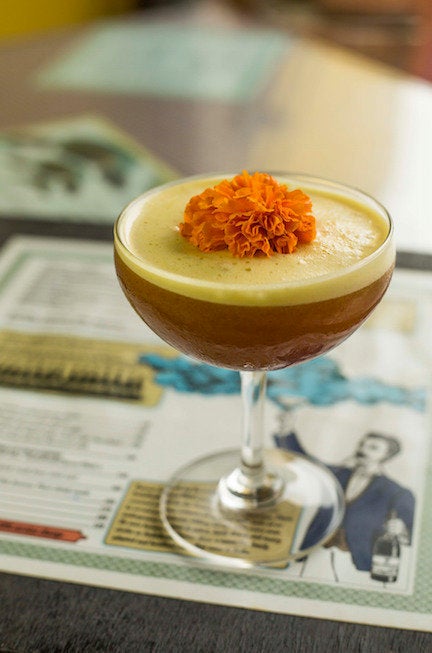 12 Indian Cocktails To Spice Up The Winters