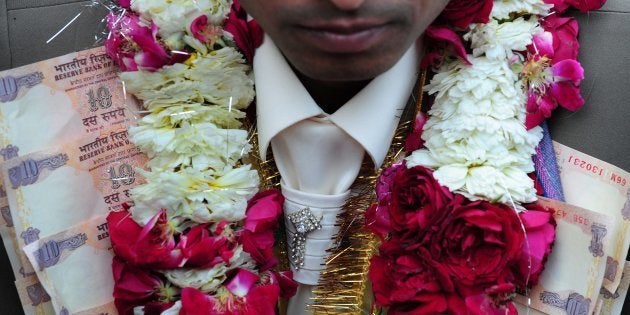 It is the peak of the wedding season in India but this year the celebrations are different. The big Indian wedding, which traditionally depends upon cash for payments and gifts, has been disrupted by the cash crunch following demonetisation.
The withdrawal of Rs 500 and Rs 2000 notes left several couples with no option but to resort to some good old jugaad to go ahead with celebrations. Many weddings had to be postponed, but others went ahead with theirs by either downsizing their celebrations or opting for online services.
1. This couple who restricted their wedding budget to Rs 500
This Surat couple shelved their plans for a grand wedding, and reduced their wedding budget to Rs 500. The guests were served only tea and water. "Since our wedding date was already fixed;decided to give up on grand marriage;instead had a 'chai, paani wala' wedding," Bharat, the groom told ANI.
2. This couple whose wedding invite asked for cashless gifts
Tirupati resident A Parthasarthy found himself in a fix after his card printer refused to accept Rs 500 and Rs 1000 notes or any other form of payment. A designer by profession, he then made his own e-invite, which highlighted that the couple was happy to accept blessings through Paytm, Amazon gifts cards and Sodexo. ""My friends and relatives are happy as they do not have to spend cash and can make online transactions for gifts," Parthasarthy told The Times of India.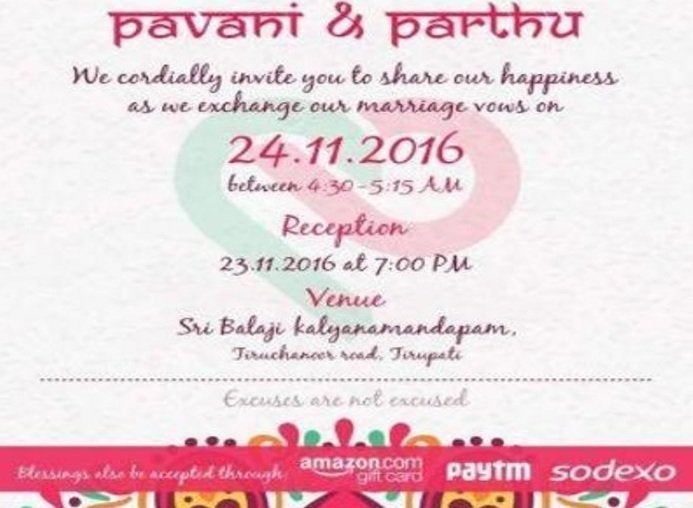 3. The couple who used card machines at their wedding reception
This viral photograph of a couple sitting on a sofa and holding a card swipe machine each at their reception has inspired countless jokes already.
4. This couple had their wedding crowdfunded by the entire village
The Bagal family's wedding festivities came to an halt after demonetisation was announced on November 8, but they were saved because of a crowdfunding effort by their village. Friends, relatives and other residents of the Yalgud village in Maharashtra's Kolhapur district decided to stand in bank queues to withdraw any money they could get. "This wedding has brought our family and friends closer," Sayali, the bride told The Times of India.
5. The Mathura couples who went completely cashless
Two couples in Mathura had cashless weddings by making all their wedding payments in cheques and bank transfers. Two sets of couples in Mathura decided to take the cashless route by doing all their transactions in cheque. While it took a lot of convincing to get everyone from the caterer to the pandit and the band to accept cheques, the families say it was easier than arranging money by standing in a bank queue.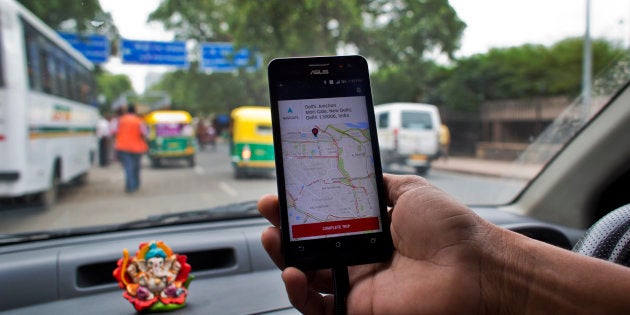 6. The couple who are hiring Uber cabs for their wedding
Delhi resident Gaganpreet Jagpal was relieved when she came across the Uber Weddings taxi service introduced by wedding portal WedMeGood. "I am one of the unfortunate people who are getting married right now," Jagpal said. "People don't have cash in handy or the time to go time to go the bank." She says that the cashless service is considerably cheaper and more convenient than booking a regular cab service.
7. The couple who had to un-invite their guests
Delhi resident Yuvraj found himself in an awkward position when demonetisation was announced. Though his family had planned a grand wedding, they had to scale it down by cancelling two events and cutting down the guest list by about 40%. Unfortunately, the invites had already been sent out in the first week of November. This meant that Yuvraj and his family had to un-invite around 150 guests. "We sent out a broadcast on WhatsApp that due to the recent changes, we have to do this and are sorry to the inconvenience," Yuvraj said. "Some people understood and others did not."