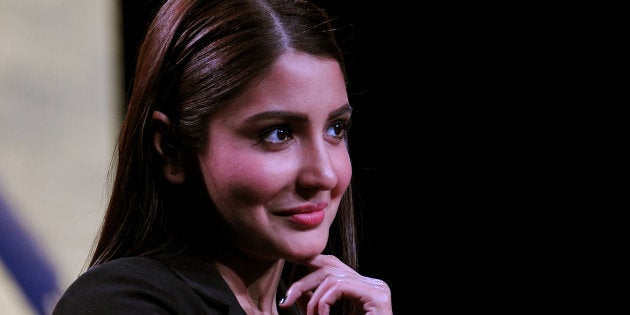 There's a radiant glow on Anushka Sharma's face as she spends a leisurely Sunday afternoon at her impeccably-done Versova residence. The glow of eternal satisfaction, I say. That bothers her. And you'll soon find out why. It's the kind of a wonderfully wintry Mumbai day you'd like to spend watching a movie, finishing the book you left incomplete, pampering your dog, and maybe write poems you won't show anyone. And Sharma even has a suitable abode for all these personal endeavours, one that features an irresistibly impressive brick wall -- raw yet poetic. Her house has a zen-like vibe. By the end of our chat, I was convinced that her conscious choice to avoid socializing has made her quite intimate with her inner-self, offering clarity of thought and a lucidity of perspective. As my recorder is switched on, there's tea for me, coffee for her, and conversations for everyone:
You had two major releases this year – Sultan and Ae Dil Hai Mushkil – both did well commercially. It must feel really, really great after what has been a pretty satisfying year for you.
I won't say if I am satisfied but yes, I am definitely very happy. I think being satisfied is a very dangerous place for an artist to be. Early in my career, I used to feel the need to be satisfied. It was a time when I was constantly restless. But now as I've matured professionally,I have realized that being satisfied isn't a good thing.
At this point in my career, I should not be satisfied. Because if I do, there is going to be a big fall. And it's quite easy to slip into that zone of comfortable contentment – I am aware that I am surrounded by people who aren't going to stop me if I am become easily content which is exactly why I want to keep going.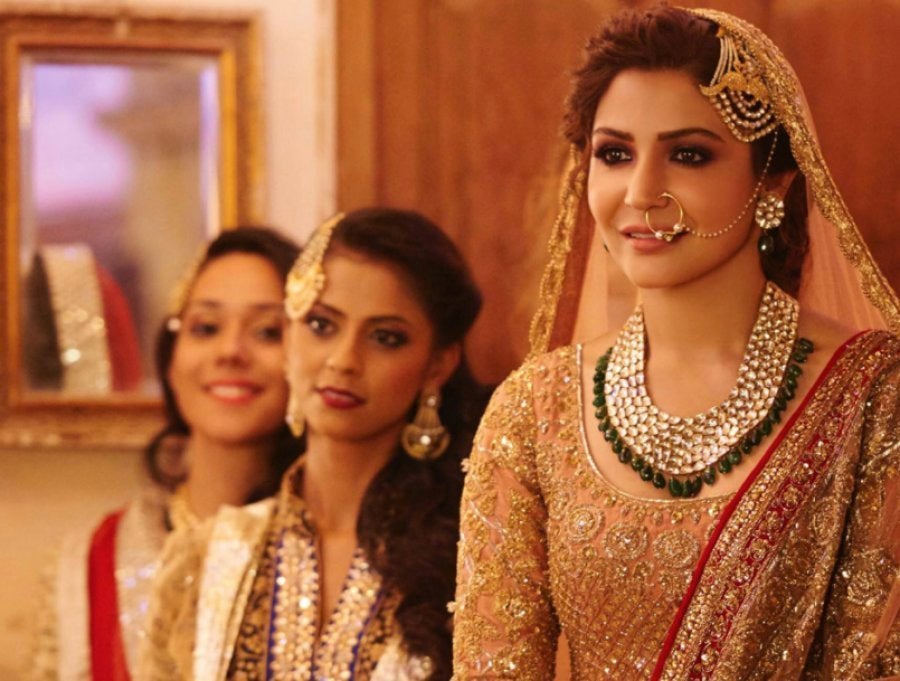 Is it the fear of becoming complacent in a cozy spot which may potentially disable the process of constant reinvention?
Absolutely. No artist should become complacent. Or seek immediate gratification. It's a very scary place to be in. Especially because you're surrounded by people who keep telling you how amazing you are. Initially, I was seeking that. Now no more. As far as validation is concerned, it comes to me from the audience. The audience is the sincerest critic because they spend money to watch your film and they'll tell you upfront if you did a terrible job.
You said how actors are surrounded by people who're always singing their praises. In that case, how do you create a trustworthy social circle, one that consists of people who don't say things that you want to hear but the truth instead?
It's tough. Especially for me who doesn't enjoy socializing, partying, or generally going out. I share my inner feelings about my career with my brother, who's brutally honest. I know he is being honest because when he says, it hurts (laughs). If he was fibbing, it wouldn't hurt!
So, I have a very close set of people who I trust and I don't know enough people outside who'd probably give me a false sense of reality.
Being an outsider who has spent nearly nine years in Bollywood, do you now feel a strong sense of belonging in the industry?
There are people around me who know the industry inside-out and who were familiar with the people here much before they became actors. I'm not one of them and it isn't an easy transition.
Sometimes when I am at a party, I don't know what to talk about. People here have anecdotes about the past but in my case, the past is perhaps irrelevant to those from the industry. I am at a loss then. All that I talk about is my present.
So I think that bit of social comfort is still missing, something that may not be the case with an Alia or a Sonakshi. Which is not to say that these actors don't have their own set of challenges.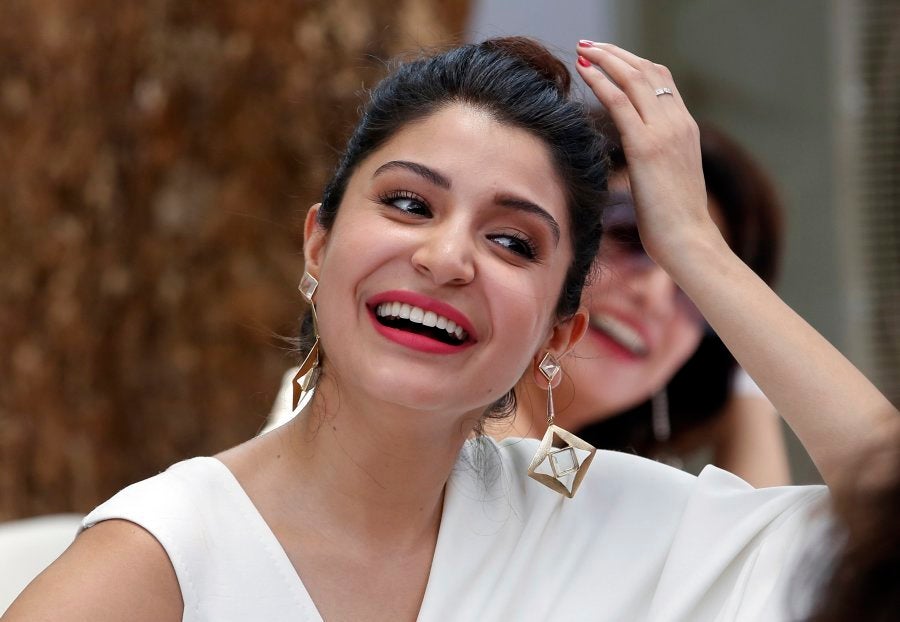 But maybe it's not the industry as much as it is your own personal nature which is that of a recluse? Pardon me if I'm being presumptuous.
I enjoy my own company. That is my favourite time. I have a beautiful house here and there is a space where I love spending time, reading books or watching TV. When I was younger, I wanted to be this crazy party chic. That was because I wasn't allowed to party so it seemed like a tempting, fun thing to do. But once I was in a position to make my own decisions, it seemed pretty blah to me. I was like, this isn't really fun as such. So back to the corner in my house I went (smiles).
I live here with my brother, Mom, Dad and my dog 'Dude' and to be very honest, family is the most comforting factor in all this madness.
Well, makes me think how insanely different you are in real life from Alizeh (her character in Ae Dil). Your performance was such that it's easy for one to confuse you two for the same person.
You know, I had great difficulty understanding Alizeh. Why would a woman allow herself to be treated like a doormat? Why does she want to go through all the pain and suffering for a man who doesn't love her back and cheats on her? After reading the script, I started judging Alizeh majorly. Which wasn't good as if it had remained that way, it would've hampered my performance. It's her conflict that holds the film together so it was very important that I reach a place where I start empathizing with her, instead of judging her. It took some time, but I could finally see her point of view.
For me, the film worked beautifully until the cancer angle was introduced. I felt the film could've remained exactly the same without the need for anyone to fall terminally ill. It seemed to me that illness was brought in to inspire sympathy for your character, one that is consistently resistant to the affections of Ayan. It was like the film wanted to punish you for not reciprocating.
Well, yes, a lot of people felt the same. And I too felt that the whole cancer thing made the film very morose. But if Karan wrote it in the script, he may have applied some thought. It could be coming from a deeply personal space. The way you cringe on the cancer angle, I felt like that about my character quoting film dialogues. But it's alright now. If a movie leads to so many different opinions, it's always a good thing.
How do you make peace with the worldview of a character that you have reservations about on a personal level? I think this is a very deep moral crisis for an actor to be trapped in.
It is. I couldn't get why the two characters were quoting movie dialogues to each other. Who speaks like that in real life, I asked Karan? Moreover, I am not a movie buff at all so I didn't get any of the references. It was weird. It was only when I was told that this is a dialogue from Chandni and so on, could I sort of get my head around it. As for the crisis, I won't do something unless I am entirely convinced about it, from the film's perspective. I've always been like that and even on ADHM sets, I had several questions for Karan. It kind of became an exercise that gave me more conviction to play out the character.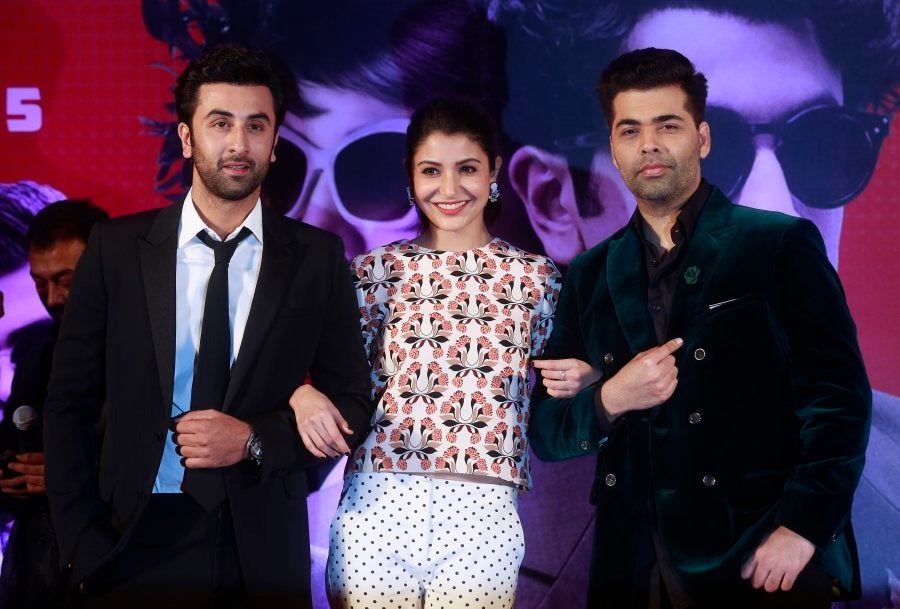 So then as someone who has been outspoken about sexism and misogyny generally, didn't you think there was a problem when Alizeh slut-shames Lisa Haydon's character, having only just met her? You call her exploitative when you yourself don't have a problem using Ayan's (Ranbir Kapoor) jet to fly to Europe.
Okay. So here it is – Alize is a very superficial person, a pseudo-intellectual. She'll read fancy books only to be considered cool. She's judgmental and petty and fake. She pretends to be indifferent to the heartbreak she's had, act all cool about how she's fine when she's burning from within. The truth is she has started to hate certain type of women because of the manner in which she was dumped. It happens to a lot of girls. You'd have noticed in the way she mocks the air-hostess who Fawad left her for. And I feel it's okay for a character to feel like that.
Obviously, I wouldn't do that personally but at the end of the day even if my character's worldview differs from my own, I can pull it off convincingly as long as I am satisfied with the moralities of that character's universe. I have worked with the best directors – from Vishal Bhardwaj to Raju Hirani to Zoya Akhtar, but that hasn't stopped me from questioning them if I feel strongly about something that has left me unconvinced. That's the beauty of filmmaking – it is so deeply collaborative and no opinion is the right opinion but there must be space for it to exist.
That's a fair point. You know there's a section of the audience that loves to celebrate Anurag Kashyap for his "edgy" way of filmmaking and deride Karan Johar for his decidedly mainstream sensibilities. Both directors had the same cast, the same resources and were making love stories – I feel for all of Bombay Velvet's ambition, it's essentially a love story. But Karan made a much superior film. As someone who's worked closely with both, how do you contrast their personalities and storytelling?
I think Karan Johar goes all out with emotions whereas Anurag holds them back and internalizes. One is minimalistic, the other quite dramatic. But what is similar is that both let their actors breathe. They don't over-direct, they don't over-instruct.
And trust me, some directors have a tendency of doing that and it is pretty annoying. Karan-Anurag aren't like that. Despite Karan's credibility as one of the top filmmakers today, he is open to learning and listening to his actors without feeling threatened or insecure.
Now what made Bombay Velvet fail is difficult to analyze even though it's been over a year. I also feel it's not fair to judge a director based solely on one film because he's also made other films that we've liked. What I do think Bombay Velvet did wrong was that it left people confused – they didn't quite get whether it was about Bombay, about a gangster, or a love story.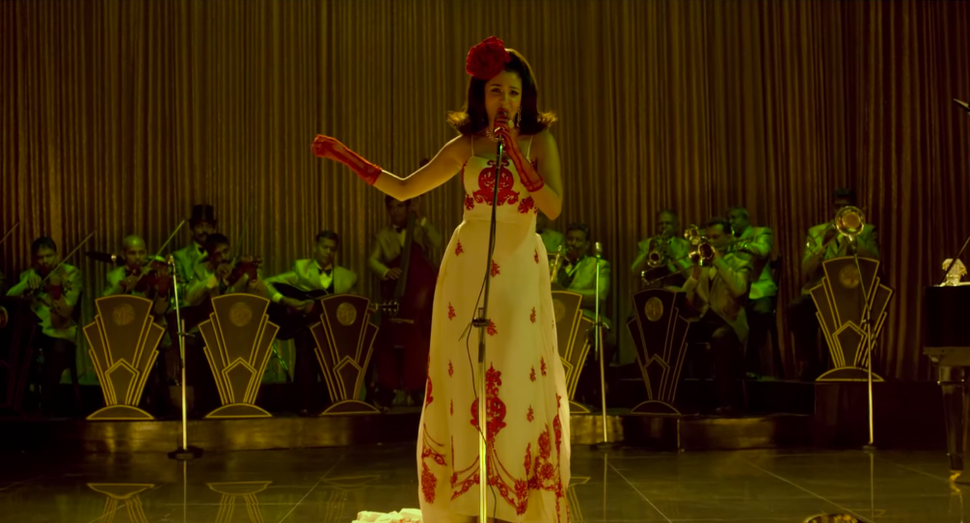 You've been vocal about several issues plaguing the industry – whether it is censorship, the gender-based pay disparity, or the partisan treatment women receive. Do you feel raising your voice has contributed to even the slightest of change?
I think to effect change, one needs to become it. These issues are deeply ingrained and aren't going to disappear overnight. They're also symptomatic of a larger problem Indians have as a society. For instance, I am being the change by starting a production house and producing the kind of films I want to support, creating a progressive environment for actors and technicians that we deal with, and most importantly, choosing the right kind of roles.
By producing an NH 10, we set out a chain of events. For studios, they always want a reference before they bankroll something because they want to feel safe. So when an NH 10 succeeds, it creates that reference which will give them more confidence to produce something similar. Small steps, but essential ones.
But what happens is that when a film has a meaty role for the woman, no top male actor agrees to do it.
That's true but isn't the reverse also true now? Like if a woman is getting a not-so-great character in a male-centric film, then top actresses don't settle for it now, irrespective of who the male lead is. I don't know about anybody else but unless I am sure of the role that I've been offered, I won't go ahead if it's not meaty enough.
Despite having worked with the best directors in the business in fairly successful films that featured you in key roles (only actress to be directed by both Yash Chopra and Aditya Chopra), popular perception is tilted in the favor of Deepika Padukone as the 'reigning queen' so to speak and now suddenly, it's Alia Bhatt. Why do you think that is the case?
I am not aware if a perception like this exists but if I evaluate my career on paper, I think I've done some seriously good work. Maybe Deepika holds that perception because she has been more prolific. We were launched a year apart but I've done only 13 films whereas she has done nearly 30. Perhaps that plays a part. I don't know as I don't think these things unless I am made to.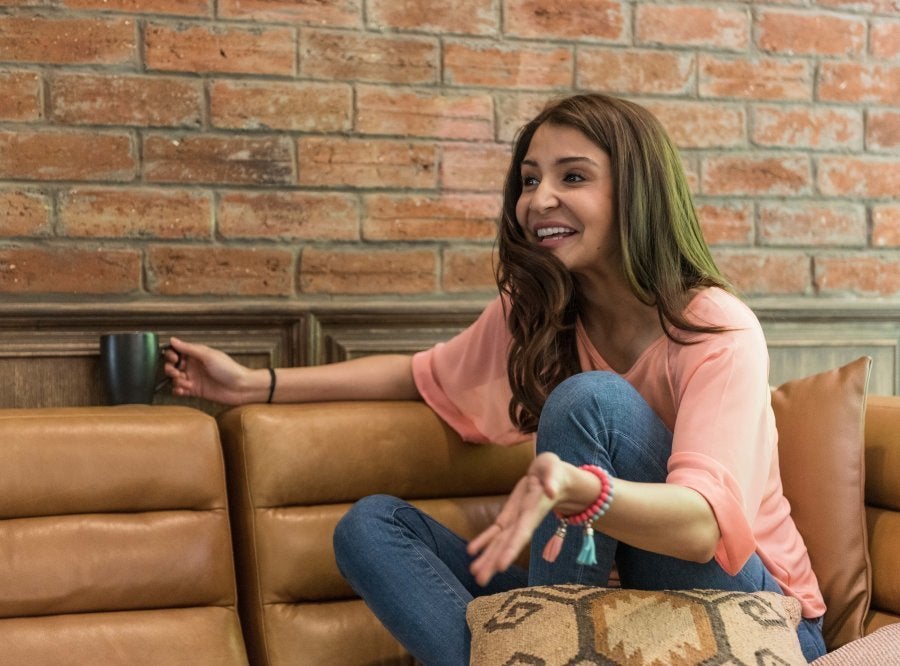 But surely it isn't very easy to remain unaffected by the success of your peers, ideal as it sounds.
I learnt it very early on that if I get caught up in these comparisons, I will be in a dark abyss of insecurity. And that's what the environment of this industry thrives on – it's created in such a way that it fosters that sense of insecurity and competition. I couldn't have gone down that road -- it can destroy actors. I knew it for sure it would affect me if I got caught up in the rut. Because I don't possess the bandwidth to worry about how well someone else is doing and then worry about myself. I really like how it is in the West where actors peacefully co-exist.
Additionally, you've also turned producer. Does that make you feel empowered as you can essentially commission unique roles for yourself and for other actresses that may work with you?
For sure. When I started my production company, I was 25. I was warned by people, cautioned into not going ahead with it. "You're still doing well," they said. And I am like, "Precisely why I want to do it." What's the point of being a star when you can't make movies? Isn't this the best way to capitalize on your stardom and bankability? The only person who encouraged me was Mukesh Bhatt – which was very sweet of him. I haven't even worked with the Bhatts. So yes the idea is to make progressive films, which is not to say that all films will feature me or glorify me. That'd be just weird. I may act in a few of them.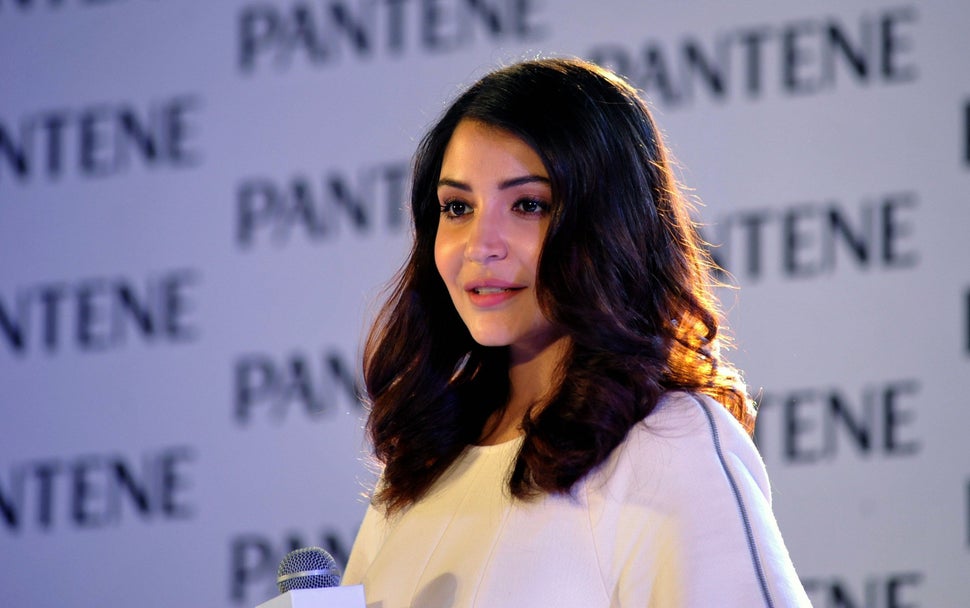 Is there a thought to encourage new writing talent?
Absolutely. I have a lot of respect for writers and what makes my job exciting as a producer is to see them develop something original as we go along. When I was shooting for Band Baaja Baarat, I used to not change any line of dialogue. Then Habib Faisal (writer) came to me and said, "Anushka, you can change it, you know." And I was like, no, if you've written something, it means it's the best way to say it and I want to respect that. My point being that I understand the importance of writing in a film early on and want to do everything to support it.
With the kind of clampdown we're seeing in the country against freedom of thought and expression, it's a very difficult time for creative people, who by definition, challenge staid norms and archaic ideas. As an actor and now a producer, how do you feel about the current environment?
I think for any creative person; his/her freedom is the most important. Right from childhood, we're always taught the values of a free mind. So, whenever anything goes against our freedom, it will be a very challenging thing to face.
If you value the personal freedom of an artist so much, then you must also fight at every opportunity when that freedom is threatened. It was disappointing to see how Karan Johar caved into the MNS pressure during the ADHM release. Shouldn't we resist such kind of hooliganism instead of giving in, which obviously empowers them?
It's very easy for you and me to discuss this and talk about what should have happened. We don't know the kind of insane pressure that Karan went through, the sheer enormity of the situation. When the release of a film you've given all yourself for, is threatened, trust me, that is incredibly daunting. I've known Karan for a while and I have never seen him more petrified or tense than he was when this controversy played out. He's usually very calm, but this was an incident that drained him completely. I don't even want to imagine that situation for myself.
While I see your point, I think it's hard for the media to stand up for the industry when it won't stand up for itself. Although you, I remember, fought aggressively when NH10 was caught in a censorship row with the Pahlaj Nihalani-led CBFC.
Yes, I spent sleepless nights. And I am someone who sleeps, no matter what. At that time, I was like, why can we not release a movie? What is even going on? We took our fight right up to the I&B Ministry. Which is okay, it's still censorship which is film-related. But the geopolitical crisis that we find ourselves in currently, why are they targeting films? How is that even close to an answer? To any problem the state faces, banning films is not the answer. Doesn't anyone realize that this conflict needs to be resolved at a very high level, something that you and I know nothing about? People like Karan get bashed and are made to feel guilty because that is the easiest thing to do. I'll say again – if something was decided by the country as a policy, we'd have been happy to comply. But that wasn't the case with us.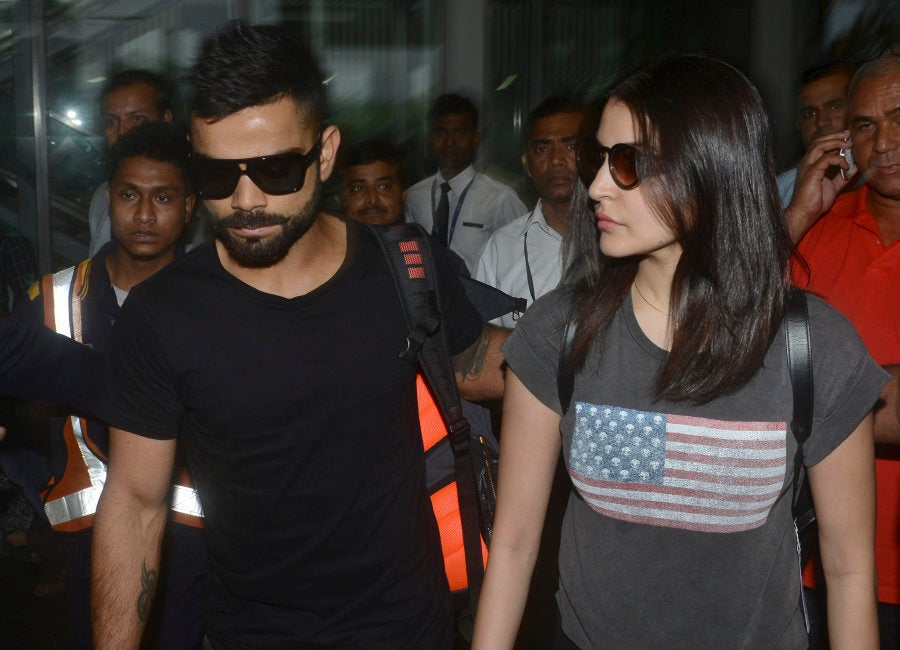 Finally, I want to ask you about Virat Kohli. Going by reports (and what Ranbir Kapoor recently said in a Koffee with Karan episode), you two are in a happy space. Why not publicly acknowledge it? Agreed your work, you would feel, should take centre stage, but do you really believe your film performances won't be written about if you also spoke about the person you are in love with?
The media in our country is just not responsible enough to handle our relationships with dignity. At one point, I was very open about my relationship, but only I know what I was put through with some really tasteless stories and poor headlines. You may ask me 40 questions and I will answer all of them but that one line become the headline. It takes a lot away from our work and we work bloody hard. So I've decided that my personal life will always remain personal.
Well, didn't ask you so many questions about your work only to fish for a headline about Virat. I feel celebrities being open about love and heartbreak only humanises them.
Trust me, I didn't just wake up one day and decide to not talk about it -- I come from experience and pretty bad ones.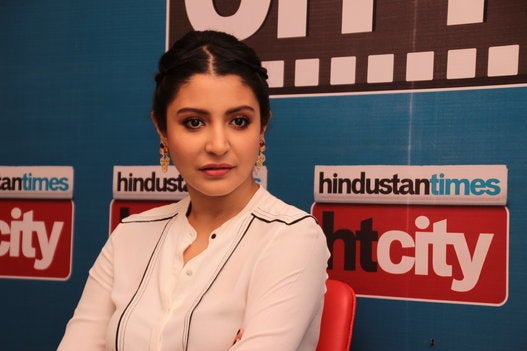 6 Times Anushka Sharma Nailed It While Speaking About Censorship