Beawiharta Beawiharta / Reuters
Its true -- we can't imagine life without YouTube. And, these tools will help us live our YouTube centred lives better and happier.

Picture in Picture: This is for the times when you visit YouTube on a desktop computer and wish there was a way to minimise the video the way you can on the mobile app. This extension solves that problem. You don't even have to configure anything. Once you install the extension, it does its magic. While watching a video, you can search for another video, and have the current video continue playing in a picture-in-picture window sitting at the bottom right corner.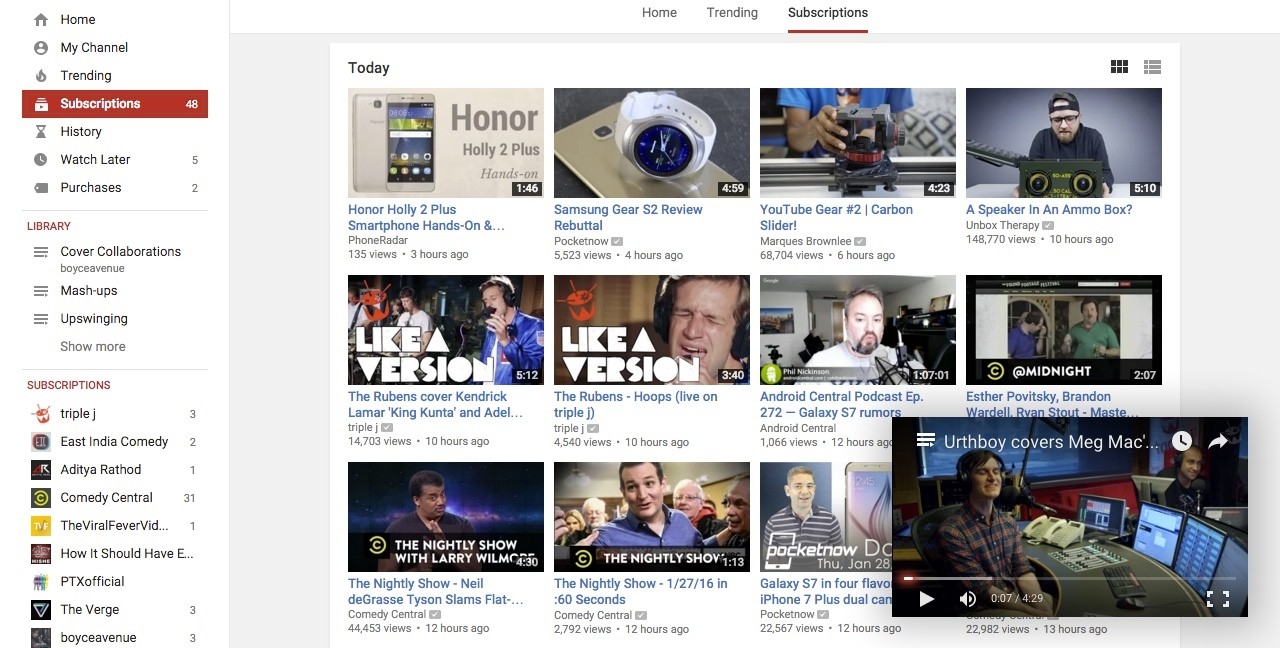 YouTube Map Explorer: If you are a video junkie, you will be familiar with the itch to explore new content from all over the world. YouTube Map Explorer lets you scroll through the world map and see what kind of videos people are sharing in a specific region. You never know, you just might find the perfect channel for yourself.
Watch2gether: Made that amazing list of comedy videos or the post-rock playlist you want to listen to with your friend? This is a great website where you can create a room of your own and add videos to it. The website even provides an option for you to add videos from Vimeo and Dailymotion, and audio from Soundcloud.
FlyTube: FlyTube lets you watch YouTube videos even after you have closed the app, by letting the video float on your mobile screen. When you're sending a quick message to someone or checking an email, this is a great app to have handy. Once you have installed the app, you can click on any Youtube link on the web or on the app, and hit the share button. In the menu, you will have to select Flytube and you'll have your floating window.
YouTube Ad blocker: Remember those annoying ads which appear before every video you see? No more of that now. YouTube Adblocker works perfectly to remove those ads. No more waiting for the 'Skip ad' button to appear.
Musicxmatch lyrics for YouTube: We all watch music videos in YouTube. Often, we listen to a new song that we like and then start searching for a its lyric video. This extension solves that problem by displaying the lyrics with the videos. The app's database has more than 7 million songs in almost 32 languages. Users can change the font colour and size of the lyrics onscreen as well.
Softorino: YouTube offline is available in India if you want to keep the video in the app, but if you want to download a video and watch it on another platform, Softorino is one of the best converters around for almost all the platforms. You can download the videos, convert them to MP3 audio files or download MP4 videos for offline viewing on Mac devices or PC.