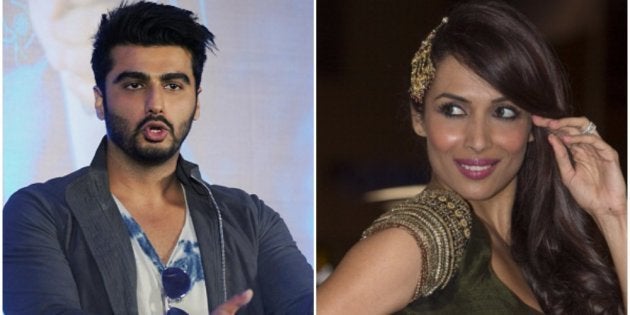 That Malaika Arora Khan had an affair with Arjun Kapoor is one of the oldest stories that have done the rounds of tabloids.
So much that it has been reported that Salman Khan and Arjun Kapoor still don't see eye-to-eye because of the secretive affair the Kapoor lad had with Sallu's sister-in-law.
It is also no secret that Arjun at one point dated Salman's sister Arpita Khan, making the dynamics a little, shall we say, complicated.
While neither of the two has publicly commented on their alleged relationship, one that was supposedly the reason behind Malaika's separation from her husband Arbaaz Khan, now Malaika has given a comment on the affair.
Talking to DNA, the socialites/actress said, "Arjun is a very good friend of mine. But people give a very different meaning to it which isn't true."
As for Arjun, the actor's last serious relationship was with Sonakshi Sinha, something that Karan Johar alluded to in the latest episode of Koffee With Karan.
For now, the actor says he's afraid of getting into 'long-term commitments' and is just having his share of fun with a lot of casual sex.