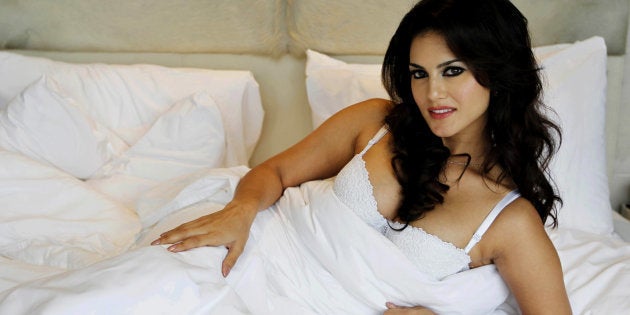 After being proclaimed as the most 'Googled' Indian actress of the decade, Bollywood star Sunny Leone has now made it to the British Broadcasting Corporations's(BBC) list of 100 most influential women from around the world.
According to BBC, the list comprises 'inspirational and influential women' of the year who will bring in new perspectives and stories for the readers.
Leone is listed under the categories 'arts' and 'North America,' and a popular quote by her appears along with her short bio:
It is your right as a woman to follow your dreams and it's your responsibility to make them come true.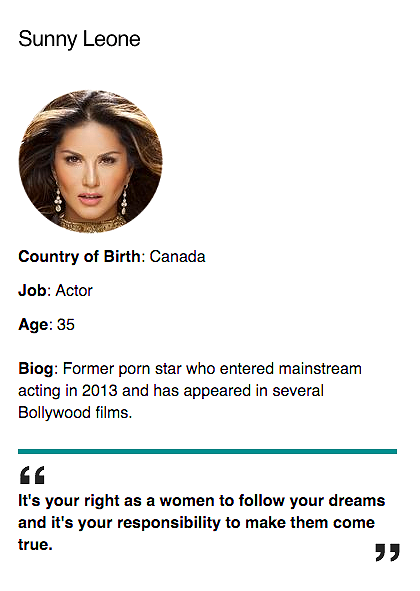 According to an article in Storypick, four more Indian women — Gouri Chindarkar (Maharashtra), Mallika Srinivasan (Tamil Nadu), Neha Singh (Maharashtra) and Saalumarada Thimmakka (Karnataka) — have been named in the list.
Leone, a former porn star turned Bollywood actress, is currently working on a romantic-drama titled Tera Intezaar that is being directed by Raajeev Walia. Her costar in the film is Arbaaz Khan.
For the past few weeks, Leone has been working with Aamir Khan's acting coach who is helping her with diction, emoting on screen and other acting skills.