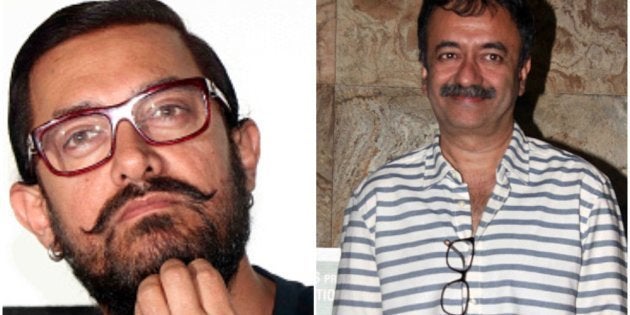 Prime Minister Narendra Modi's move to ban Rs. 500 and Rs. 1000 notes in a bid to curb the black money menace has got everyone reeling.
While people are queuing up outside banks and ATMs in this heat, Bollywood is no different and like any other industry, it has been affected too.
Rajkumar Hirani, the director behind gems like Munnabhai MBBS,Lagey Raho Munnabhai, 3 Idiots, and P.K, recently spoke about the government move, which has so far resulted in the deaths of 16 people all over the country (going solely by the reported cases).
According to The Times of India, Hirani called the move 'bold' and 'innovative' but sympathised with those who are suffering because of the sudden shift in currency notes.
The director, whose films have often espoused societal causes and even tackled bureaucratic corruption, said of the move, "People are facing a little inconvenience but people must understand and co-operate as it will be beneficial in long run."
Hirani opined that the problem of black money won't "exist henceforth" and that the Modi government is doing all in its capacity to address the current currency crunch.
Sharing his sentiment, frequent collaborator Aamir Khan, who was present at an event to launch a song for his upcoming film, Dangal, said: "What people are facing is a short-term problem, it is important for India. I've no problem even if it affects my film."
He also joked that he isn't inconvenienced by the move as he hardly ever has money, a hugely sarcastic dig considering Khan is one of Bollywood's highest-paid actors.