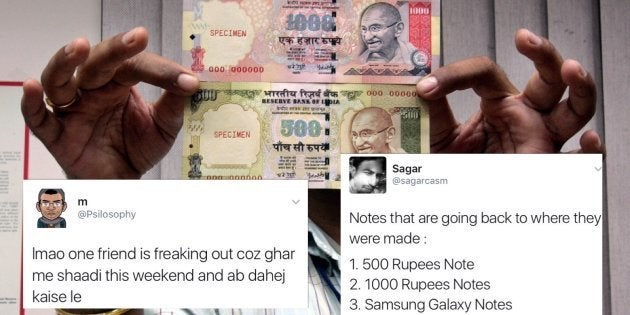 In a move aimed at curbing black money and corruption, the government will scrap ₹500 and ₹1,000 currency notes presently in use, Prime Minister Narendra Modi announced while addressing to the nation today.
Starting midnight the ₹500 And ₹1,000 cash bills won't be legal tenders anymore. Not only that, all national banks will be closed on November 9 for transactions.
"There is no need for panic. Your money will remain yours. You need not worry on this point," he said.
New ₹500 and ₹2000 currency bills will be issued by the Reserve Bank of India.
Notwithstanding what the Prime Minister said, people have obviously queued up in front of ATMs to withdraw as much money as possible in 100 rupees notes. In case if you are standing at an ATM queue, quietly dreading that it will run out of Rs 100 notes, these jokes may just brighten up your mood.
Indian currency. Now in Space Gray and Rose Gold.

— ⭐👦🏻 (@krazyfrog) November 8, 2016