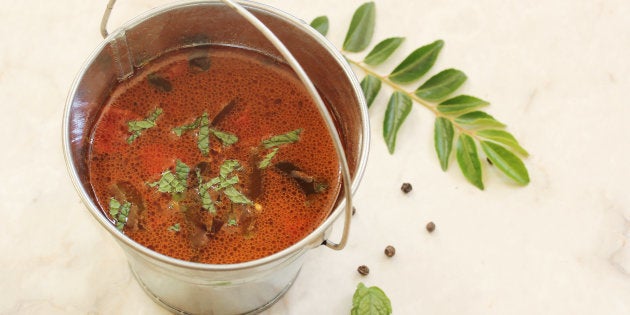 There is nothing quite as comforting as a bowl of hot soup to warm you up in the winter months. These regional Indian soups from different states of the country are both flavourful and healthy.
This south Indian staple made with toor dal is thinner and lighter than sambar, and gets its tangy, piquant taste from tamarind, tomatoes and lemon. There are countless variations of rasam, some highlighting one ingredient, such as ginger, tomato, pepper and drumsticks. Then, there are also several sweet-and-spicy fruity varieties made with watermelon, pomegranate, mango and pineapple. There are also region-specific recipes such as the Mysore rasam with grated coconut and the neem flower or veppam poo rasam, a slightly bitter version prepared during the Tamil New Year.
Beginners can check this easy classic rasam recipe from the Raks Kitchen.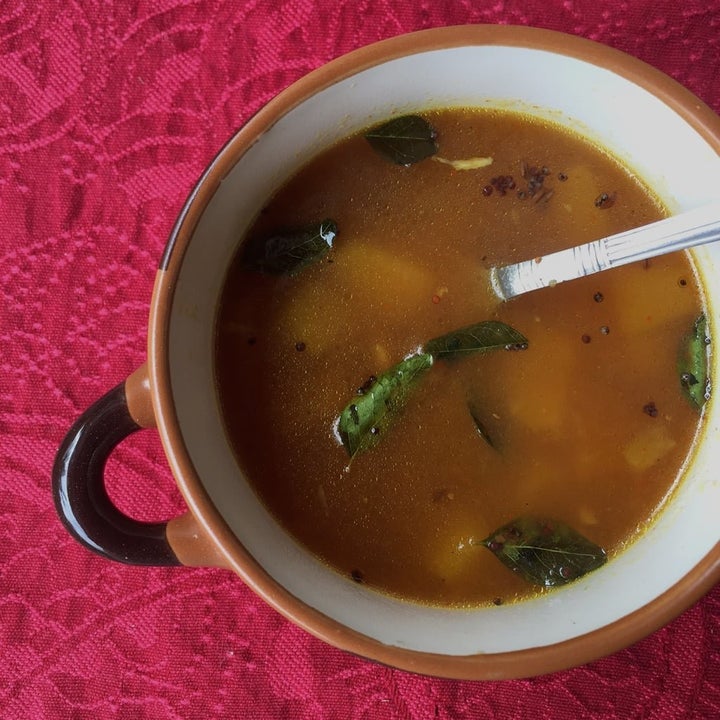 2. Sweet and sour pumpkin chaaru
Inspired by a traditional Andhra favourite, this pumpkin soup has the perfect balance of spicy, sour, sweet and salty notes. Though it uses rasam powder, the soup is made with yellow pumpkin rather than lentils. Get Saffrontrail's recipe of pumpkin chaaru here.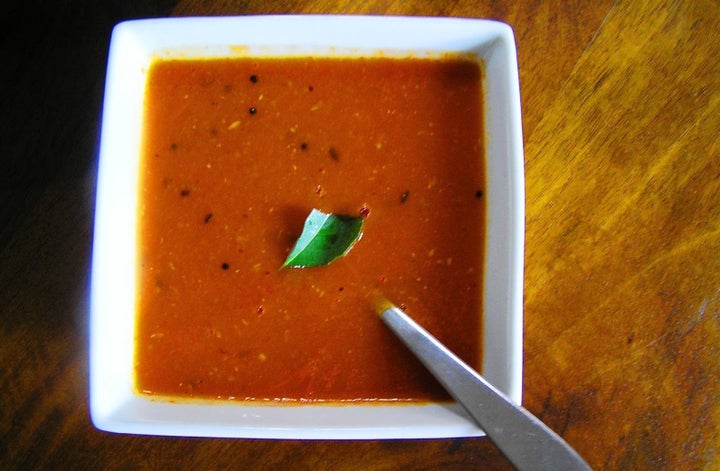 This tangy vegetarian soup from Maharashtra is made by boiling and pureeing tomatoes, which are then flavoured with tamarind, cumin, mustard seeds, curry leaves and peppercorns. Some versions also use coconut milk to thicken the soup's watery consistency. Tomato saar can be had by itself or with rice, and is also good for clearing blocked noses and colds. Get the recipe for this Maharashtrian soup here.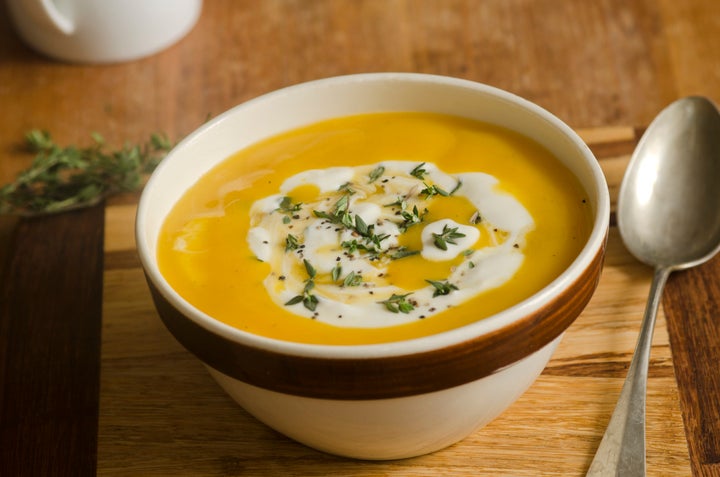 A legacy of the British Raj, this Anglo-Indian soup originated in Madras and is a hybrid preparation that marries two distinct culinary traditions. Although it has numerous variations, most include lentils, vegetables, coconut milk and spice such as bay leaf, cinnamon and black pepper. Get the recipe from Vah Reh Vah here.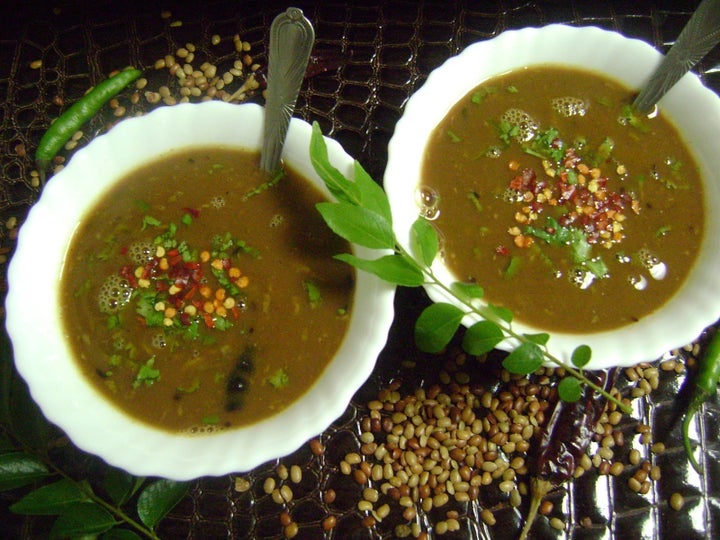 5. Ulava charu or horsegram lentil soup
This traditional rasam-like soup from Andhra Pradesh is made with horse gram lentils or ulavalu, which are a good source of protein, calcium and iron. Like rasam, it gets its tangy taste from tamarind, and aroma from curry leaves and mustard seeds. Get the recipe from Bethica's Kitchen Flavours here.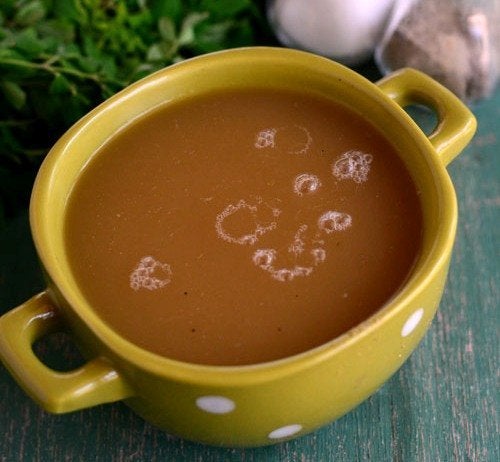 6. Murungai keerai or drumstick leaves soup
Drumstick leaves are rich in amino acids, vitamins, antioxidants and minerals such as calcium, iron, zinc and magnesium. While drumsticks are an integral part of south Indian cuisine, moringa leaves are often used in this traditional soup made with tomato, garlic and onion. Get the recipe from Padhus Kitchen here.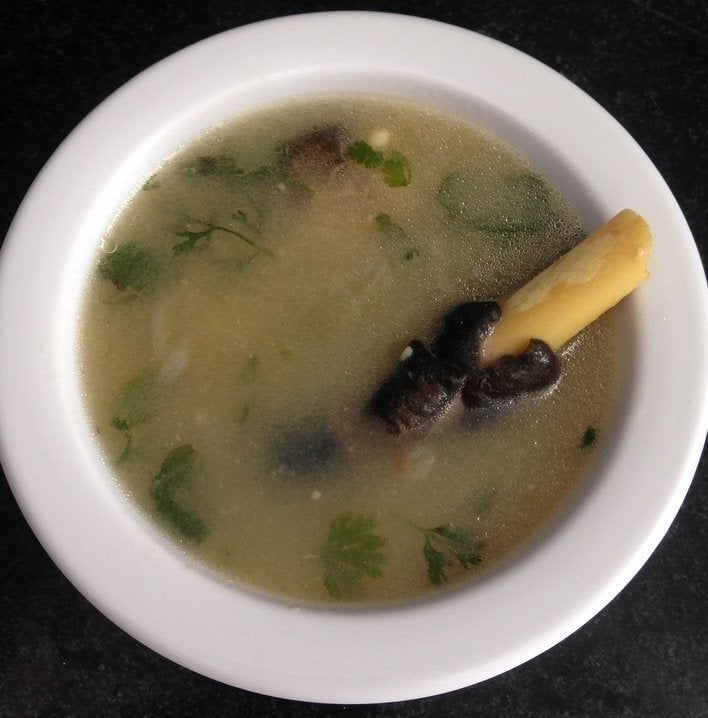 Also known as paya ka shorba, this Mughlai clear bone broth is made with goat or lamb trotters. It is slow-cooked by simmering meat and bone marrow for hours to release its nutrients such as amino acids and minerals such as calcium. The resulting broth has a rich flavour, and is considered especially nourishing during sickness and injury. Check out the Hyderabadi recipe for paya soup from Yummy Indian Kitchen here.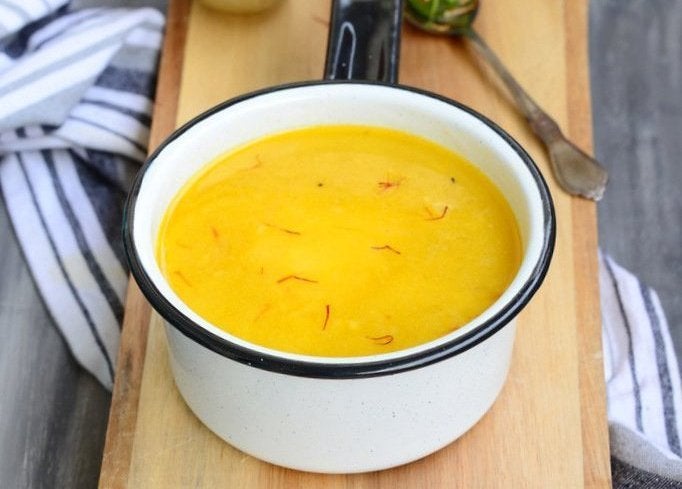 8. Kashmiri gosht yakhni shorba
The Persian term shorba encompasses soups made with tomato-and-coriander, chicken, dal and even yoghurt. This Kashmiri mutton broth is ideal for gloomy winter nights. The mutton is cooked in saffron and yoghurt with very mild spices, giving it a rich, satisfying taste. Check Whiskaffair's recipe for Kashmiri gosht yakhni shorba here.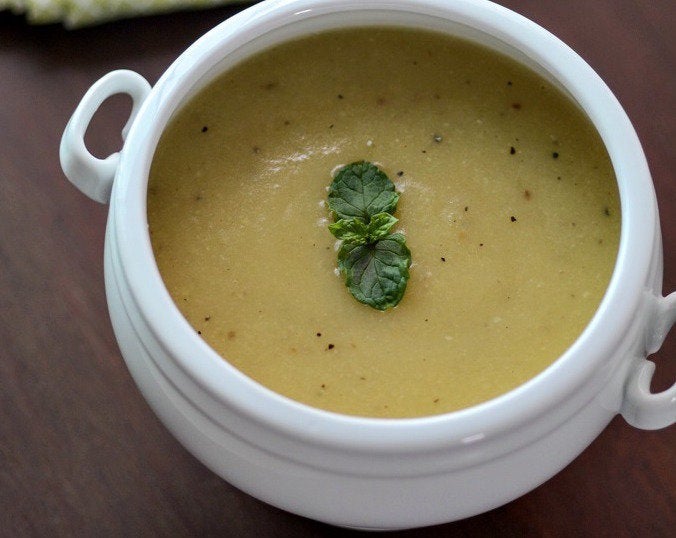 Lauki or ghiya is most people's least favourite vegetable, but this recipe makes it a little more palatable by using it as a base for a moong dal soup. The bottle gourd itself is blended, and then sauteed with garlic, cumin, onion and black pepper. Check Edible Garden's recipe here.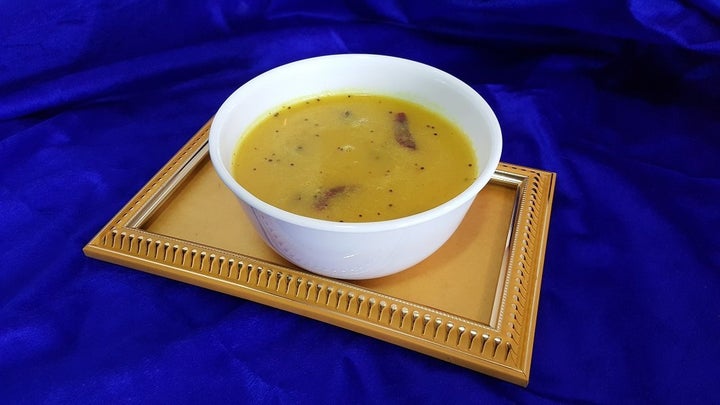 10. Kaireeche saar or raw mango soup
Popular in the Konkan region of Maharashtra, kaireeche saar combines raw mango and jaggery, giving it a delicious sweet-and-sour taste. It can be also be made with coconut milk, and had as an appetiser or with steamed rice. Find out how you can make it from Amu's Recipes here.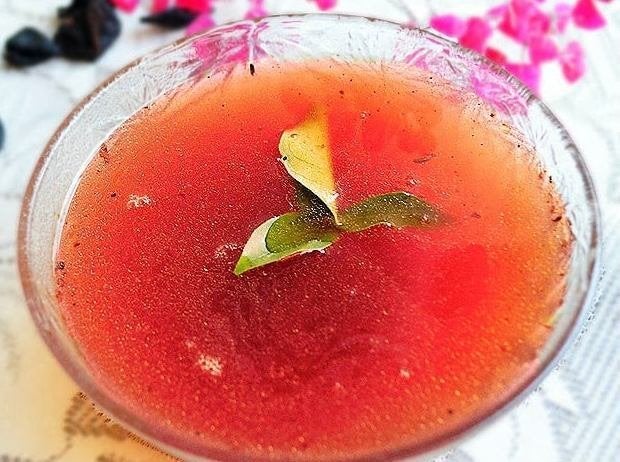 11. Punarpuli saru or kokum rasam
This refreshing wine-colored soup from coastal Karnataka is also called kokum rasam, though it is made without lentils. It balances the tartness of the kokum fruit with jaggery. Get the recipe from Cook With A Smile here.