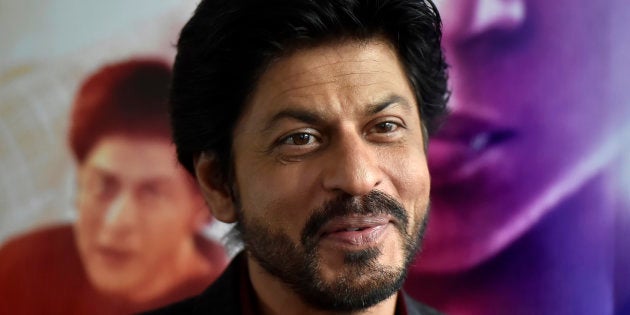 In an unbelievable video that has been doing the rounds of social media and Whatsapp since Friday, a screening of Karan Johar's Ae Dil Hai Mushkil was disrupted when fireworks were burst inside a packed single-screen theatre in Malegaon, Nashik district, Maharashtra.
At the 9 pm show at Malegaon's Upkar theatre, fans of Shah Rukh Khan burst a string of crackers — including rassi bombs and rockets — inside an auditorium filled with 900 people to celebrate his three-minute cameo in the recently released romantic drama. Theatre owner Vijay Bhuse told HuffPost India that the screening had to be halted as parts of the theatre had caught fire, which had to be extinguished. "We re-started the film in 10 minutes," he says, "But by then, out of fear, nearly 400 people had left the theatre. Many were also angrily asking for refunds."
Five youths, between the ages of 17 and 30, have been caught and handed over to the police. "We plan to charge them with causing riots," he says.
The video has been shared extensively by Khan's fan clubs, ostensibly as evidence of his continuing dominance over Hindi cinema. However, theatre owners in Malegaon say that this destructive behaviour, which has been happening for the past five or six years, occurs every time a film starring any of the Khans (barring Aamir), or Sanjay Dutt or Mithun Chakraborty releases in theatres, especially during Diwali. "This usually happens only on one day: the 9 pm show on the day of the release," says Bhuse, who says that he spent Rs 4,000-5,000 fixing the damages caused by the incident on Friday.
A similar incident also happened at Subhash theatre during the Friday matinee show of Shivaay, starring Ajay Devgn, who also has a sizeable fan following in the city, he further added.
Malegaon is a small city whose obsession with the movies was documented in Faiza Ahmad Khan's Supermen Of Malegaon (2012). A manager at another single-screen, Deepak Chitra Mandir, recalls the same thing happening last year, when he programmed repeat screenings of the mega-hit Salman Khan starrer Bajrangi Bhaijaan during Diwali. "No matter how much we check, these guys somehow manage to smuggle in rockets and bombs... pata nahi kaise leke aate hain [we don't know how they do it]."
Theatre owners say they are 'fed up' by the behaviour of such miscreants, many of whom are youth between the ages of 17 and 30. They are mulling over whether to impose a ban on movies starring Salman and Shah Rukh Khan entirely, given the trouble that is caused every time one of their films releases. "Earlier, fans used to scream, whistle, and throw coins," says Bhuse. "Now, the new generation wants to take it a notch further."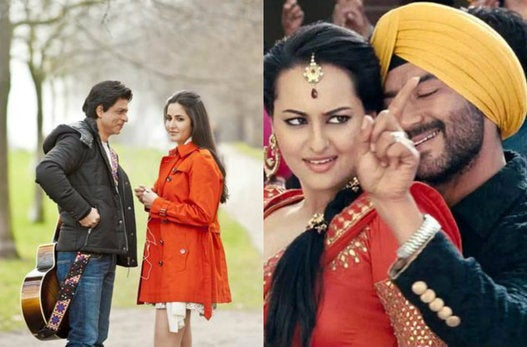 8 Epic Diwali Box-Office Clashes In Bollywood