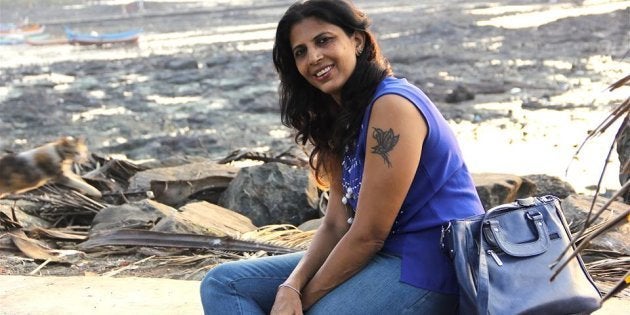 In a recent post shared by Humans of Bombay, a mother of two recalled how she overcame a crippling ailment and her day-to-day responsibilities as a homemaker to follow her love of motorcycle riding. Biking, she says, left her feeling both liberated and powerful.
When she was six, the Mumbai resident was diagnosed with papillomas in her lungs, and had to use an oxygen tank until she turned 18. She still needs a laser surgery every year to prevent the loss of her voice. A few years after marriage, she decided to save money to buy a motorcycle. The decision changed her life.
"Every month I would save a little, and after a year and a half I was able to purchase my own bike— and the second I drove it, I fell in love. More than anything it gave me the independence to move around freely — it may not sound like a lot to you but it was everything to me."
Subsequently, she joined a motorcycle group, and has made all-women road trips on her bike. Recently, she celebrated her 50th birthday on top of a mountain peak during yet another trip to Ladakh's Khardung La, which the highest motorable mountain pass in the world.
"I am a 50 year old homemaker who has a passion for bikes... and I just got to the top of one of the highest peaks in the country. Age? No barrier. Profession? No Barrier? Disability? No Barrier. Truth is, the only barrier is you and if you really want something, no power in this world can stop you from getting it."
Read her entire story below.