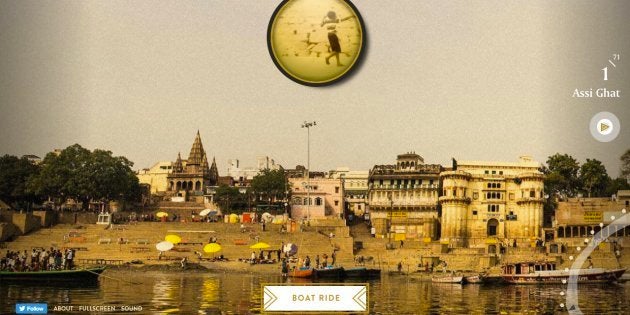 You're on a boat in the Ganges, surrounded by the gentle sounds of the flowing river, and with a magnificent view of Varanasi's historic ghats in front of you. You stop at a ghat and watch a group of children playing stapu, the hopscotch game from your own childhood.
A new website called Recess in Varanasi recreates the nostalgia of street games like pithoo, stapoo, maram pitti (dodgeball), gilli-danda, kanche (glass marbles), kite flying and chupam chupai (hide and seek), while taking visitors on an immersive virtual tour of Varanasi's 71 ghats. Each video is accompanied by a short description of the game, its rules and regional variations.
'Recess in Varanasi'has been created by the Delhi-based user experience engineer, Tapan Babbar, who thought of the project when he visited Varanasi for the first time nearly two years ago. He came across kids playing street games on the river ghats, many of which he remembered from his own childhood. Inspired by the city's historic setting, he returned to Varanasi this February to document and digitise its massive riverfront as well as the street games.
"The first image that a person has of Varanasi is that it is old," Babbar said. "So are these games. Thus, I felt that it was a perfect place to showcase old and long lost games, and to make an attempt to revive the forgotten memories from our childhoods."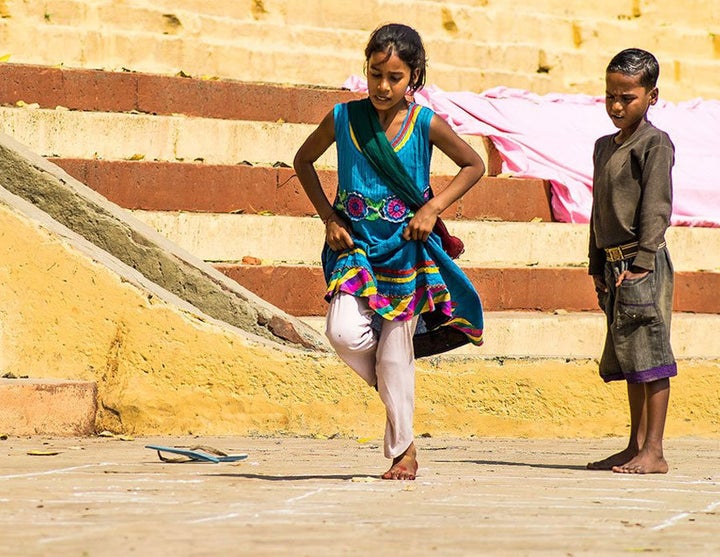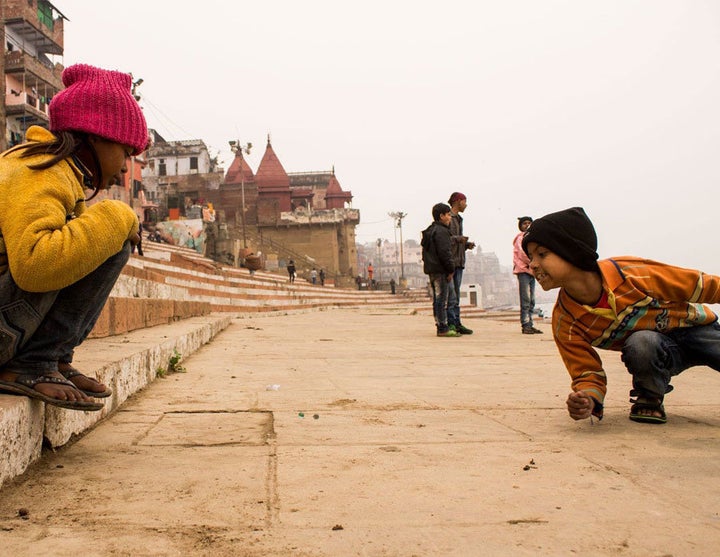 The 27-year-old, along with some friends, spent two weeks shooting videos of children playing street games in the city's ghats, often joining in with them. "The motive was not to just shoot and leave, but to understand the way of life of the locals," Babbar told HuffPost India. "Before taking out the cameras, we interacted with the kids, inquired about their schools and subjects, shared a few jokes. After they were comfortable, we started documenting the games."
'Recess in Varanasi' includes panoramic photographs of its ghats and videos of its street games, which have been shot with a GoPro and a DSLR camera.To shoot the ghats, he hired a motor boat from Assi Ghat and travelled all the way to Raj Ghat. "As I was new to videography, many times the shots were useless and I had to shoot them again the next day, of course hoping that the kids would be playing the same game," Babbar said.
In the past, Babbar has created several immersive websites around specific city experiences, such as Sounds on Mumbai on the city's street sounds, and Delhi Timeline on the Indian capital's history and monuments.