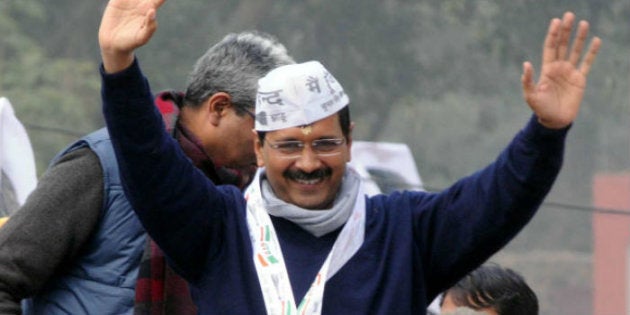 Venue-hopping in Mumbai traffic would drive the calmest person up the wall. I'm not the calmest person, and doing that yesterday made me tear some of my hair out.
The day began at Bandra's Le Reve, a new Mumbai Film Festival venue, with Mohamed Diab's Clash, the Egyptian film that opened this year's Un Certain Regard section at Cannes. Set in 2013, in the aftermath of the coupled by the Egyptian armed forces that toppled president Mohamed Morsi, it aims to be a No Man's Land-esque contemporary fable about people fighting for different causes trapped in circumstances that force them to introspect.
Set almost entirely inside a police van, we see how the ball gets rolling when an Associated Press journalist and his photographer get arrested by the police. Soon enough, through various circumstances, the van is filled with opposing protesters: those who support the army's coup and those belonging to the Muslim Brotherhood (the party Morsi represented), who obviously oppose it.
Clash often has the clunkiness of an over-written play, with a certain sense of predictability and general verbosity. There's conflict, which gives way to sympathy, which leads to moments of unexpected empathy and solidarity. To Diab's credit, it isn't anywhere near as simplistic as it could have been and a certain sense of restraint adds more heft to the proceedings that one would expect. However, contrivances seem to be unavoidable and moments of forced humour or drama often find their way through (for instance, there's a character who may as well have 'Here for comic relief' tattooed on his forehead). Even so, Clash has enough going for it (including a stunning final sequence) to merit a watch.
Next, I rushed to Regal in South Mumbai to catch Paul Verhoeven's latest film, Elle, which is France's entry to the Oscars. If you don't know who Isabelle Huppert is and what she is capable of, look no further than this film. The 63-year-old French actress, a veteran of more than 100 films, has delivered what might be the best performance of the year, in any language.
One could argue that anything less would've been disastrous for the film, a deliciously twisted and disturbing neo-noir that opens with a harrowing sequence. Michèle Leblanc, a successful entrepreneur, is attacked and raped brutally by a man in a ski mask. Her response? To calmly clean up the mess, take a long bath, get tested for STDs, and go to work the next day as though nothing happened.
This is tricky ground to navigate if you're a feminist (as opposed to...?) and for the first half hour, I was a little wary of Elle. Michèle, in the vein of previous Verhoeven characters, initially comes across as a modern-day Dagny Taggart—a woman with traditionally masculine traits, thus further normalizing patriarchy (in case it isn't clear, I despise Ayn Rand). But thankfully David Birke's screenplay, based on the novel Oh... by Philippe Djian, has more depth than that. We learn, for instance, that Michèle's childhood was marred by a horrific, Charles-Manson-esque crime committed by her father. This, nearly five decades later, continues to impact her life.
Anyway, things start to get seriously twisted in the film's second half and every other scene risks torpedoing the entire story. But Verhoeven's surefire direction and Huppert—brilliant, wonderful, and always-in-control-of-every-facial-muscle Huppert—succeed in saving Elle from itself, combining their formidable talents to create an engaging psychological drama that also makes a strong feminist statement.
I had roughly 45 minutes to get from Regal to Lower Parel, which I thought was enough to make the next show: Khushboo Ranka and Vinay Shukla's documentary An Insignificant Man, at PVR Phoenix in Lower Parel. Peak-hour Mumbai traffic and obstinate cabbies thought otherwise. After being rejected by 15 taxis (also known as 'Tinder IRL'), I speed-walked to Churchgate station and took a train.
When I walked into the screening, drenched in sweat and at least a kilogram lighter, I'd missed about 15-20 minutes. Thankfully, An Insignificant Man is not only about a subject that is very familiar to all of us — the initial rise of the Aam Aadmi Party, led by l'enfant terrible Arvind Kejriwal — but also a well-crafted, briskly edited documentary that is instantly engaging.
Unfolding like a low-key thriller, the film is ostensibly about Kejriwal, but dedicates nearly the same amount of screen time to AAP co-founder Yogendra Yadav (who has since been ousted from the party and is now forming his own). Other party leaders, like Dr. Kumar Vishwas, Manish Sisodia, and Somnath Bharti, also appear in many scenes, but are deliberately uncredited. Although the film doesn't deify Kejriwal, one could argue that there are many aspects of his politics that the film doesn't quite dwell on. Part of the reason for this may be that the footage only goes up to the 2013 Delhi Legislative Assembly election, in which AAP's stunning performance shook up the capital's power structures.
Those who follow politics closely on social and traditional media will be familiar with many of the facets of Kejriwal's personality that are shown here (amongst the few exceptions is a light-hearted scene in which he can't stop giggling while Vishwas is recording a voice-over for a party promo). Perhaps no one comes off worse than former Delhi CM Sheila Dikshit, who provides the film's most memorably hilarious visual when she clumsily drums on a table while listening to her own election jingle. Even those who are staunchly anti-AAP will appreciate scenes like these, as well as a few depicting discontent and disillusionment, both within and outside the party. However, all said and done, An Insignificant Man is entertaining and does a solid job of telling its story, but could it perhaps have been more insightful, more intimate, and a shade more critical? Definitely.