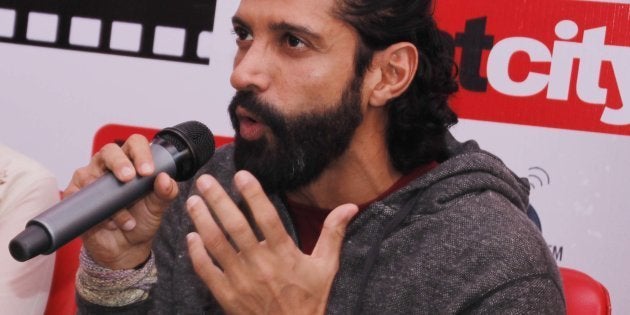 Farhan Akhtar, who's gearing up for the release of Rock On 2, has strongly criticised the recent deal between Karan Johar and the Raj Thackeray-led Maharashtra Navnirman Sena.
MNS had threatened to vandalise theatres if Johar went ahead with the release of Ae Dil Hai Mushkil, as it featured Pakistani actor, Fawad Khan.
Condemning this move, Akhtar, who is also a producer, told The Indian Express, "The only word, I think, that comes to mind is unfortunate, because it has set a terrible precedent. It's not even the government telling you what you should be doing and not doing. So who are you listening to? You are listening to the people who are threatening you with violence. Now, when you have the threat of violence, it's not only about you. You have kids at home, you have a family."
Akhtar also questioned the selective targeting of the film industry.
He said, "By all means pass a law. If you pass a law, you are representing the voice of the people. We've elected you to do it, so, by all means, pass a law. But don't hold that standard only for the film industry. Why only the film industry? Because we are easy targets. Why don't you stop business between India and Pakistan, this two billion dollars of business that happens every single year? Stop it, go the whole hog. This is like window dressing."
Under immense criticism, Fadnavis said that he only played peacemaker between the warring parties and said that it was up to Johar, who agreed to the MNS's demand of shelling out 5 crores for the Army Welfare Fund.
As for Akhtar, his company, Excel Entertainment has bankrolled Raees, a film starring Shah Rukh Khan and Pakistani actress Mahira Khan. While there were reports about Akhtar's company replacing the actress, those were found to be untrue. It remains to be seen if MNS decides to wreck havoc once again as Raees nears its release date, which is in the first quarter of 2017.