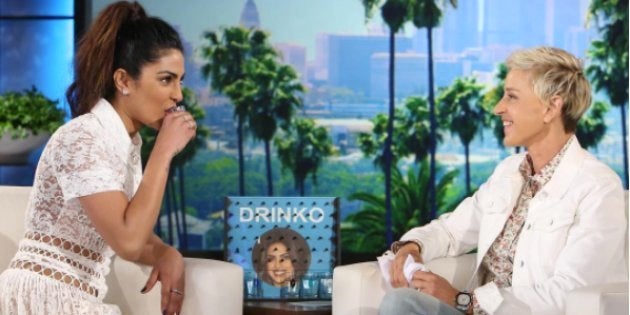 Chopra, who is Hollywood's "most-wanted" Indian star right now said Indians drink a lot, and she preferred red wine, on the popular show as Ellen handed her a shot glass as part of Plinko Drinko -- a drinking game that required players to drink whatever liquid their disc drops into.
As luck would have it, hers dropped into tequila.
Priyanka came to the show to promote the second season of her American TV series Quantico.
Looking fabulous in a white dress, Chopra revealed that she knew nothing about the real FBI or CBI beyond what she watched on popular TV shows, and how she wanted to be an aeronautical engineer back in school but things changed after she won Miss India in 2000.
Ellen said that people in Hollywood wanted to work with her because she was beautiful and famous and that "she can act".