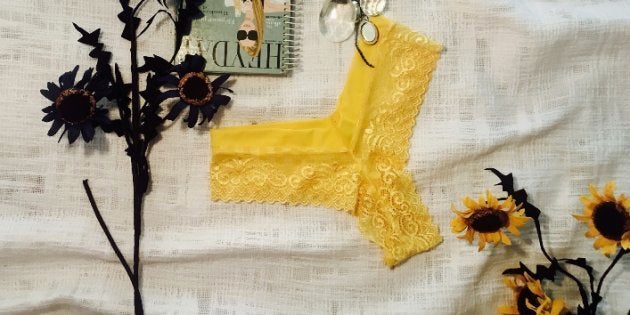 Many, many years back, Charles Dickens perfectly summed up every lingerie shopping experience ever: "It was the best of times, it was the worst of times."
Now hold on Dickens fans, before you aim that hard-bound copy of The Tale Of Two Cities at us, let us explain why the 19th century English novelist resonates with every human being who has ever shopped for women's lingerie in our century. It is indeed the 'best of times' - I mean you have to have a heart made from fine quality steel for it to not melt at the sight of an exquisite black lace bra, right?
But then, you are most likely to set eyes on that piece of art in a mall. And in one of those shops that are not particularly friendly to your bank balance. Hence, the 'worst of times'.
In her visceral work on the modern consumerist society -- called 'Sheila Ki Jawaani' -- Katrina Kaif explains the complicated relationship we have with expensive lingerie. "I know you want it, but you never gonna get it," she declares. "Teri haath kabhi na aani" -- truer words haven't been spoken on this earth since Dickens.
But is there no way to beat these vile capitalist conspiracies?
So I set out to investigate ways to make sure you have the sexy best in your closet for every occasion but you aren't bankrupt and heartbroken while acquiring the said things.
First things, first. Say goodbye to malls. Go head, say your byes, play The Breakup Song, whatever...
You may want to lean towards Zivame's under ₹500 section, but trust me, that section and sexy can't figure in the same sentence.
So lastly, you will find yourself in the bustling markets of Delhi. You have to wade through some shiny, tacky stuff but who says you don't find such monstrosities in high-end stores?
Before I plunged headlong into the street shops of Delhi, I first made a little detour. My first stop was Kunchal's, this humongous lingerie shop in GK-1 M Block market. From practical swimsuits and baffling, stringy stuff, the store stocks it all. Plus, you will get the most impractical and exotic stuff like nipple tassels, 'choke the chicken' thongs, bunny outfits and leather masks. However, they aren't cheap in the truest sense of the term. Beginning at roughly ₹1,000 they couldn't make it to my shopping list.
My next stop was was Sarojini Nagar market, the Mecca of budget shoppers from across the city.
Before I could lay my hands on the better stuff, I had to sift through the lot of bright neon stuff - racer back bras, teddies, baby dolls etc. If you want lingerie to compete with the lit-up walls and balconies of your house this Diwali, don't bat an eyelid before picking these up.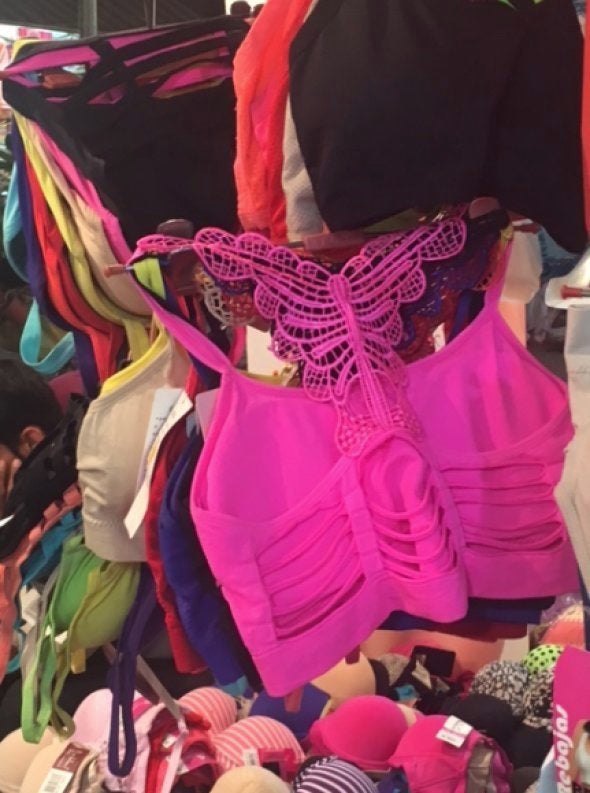 Now for the good news: Sarojini, like they say, is 'the shit'. From colourful boas and crotchless stockings, to corsets, teddies, bustiers and other un-definable and impossible stuff, there's nothing you cannot get here. And almost everything comes for under ₹500!
The more elaborate ones, like some intricate bustiers may make you shell out a hundred or two more, but some of them are totally worth it.
I spent under ₹3,000 for ten pieces of lingerie that included lace, silk, net, faux fur etc. Here's the haul that should inspire every budget shopper to never have a drab underwear day.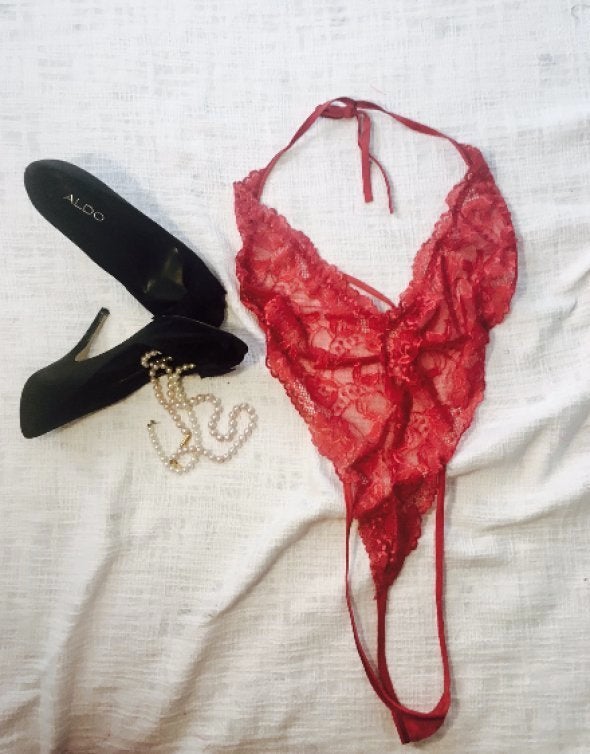 This flimsy piece of clothing is apparently a hit among women of all ages, said the shopkeeper proudly. This red lace backless teddies also sells like hot cakes around the year. It's not difficult to see why.
Location: Paharganj market.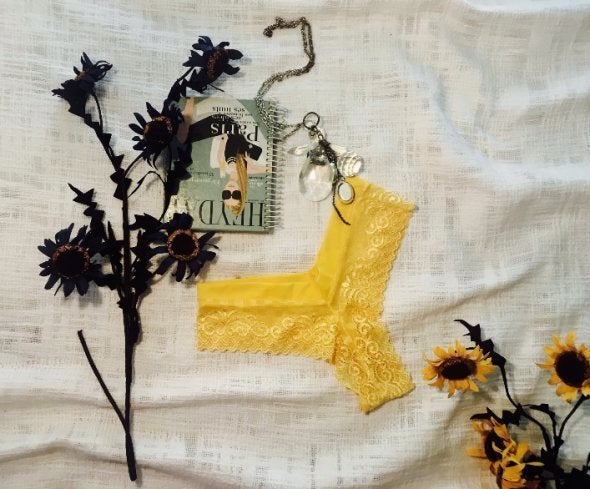 This chirpy yellow was my favourite of this bunch of lace thongs that come in every conceivable pastel colour.
Location: Sarojini Nagar market.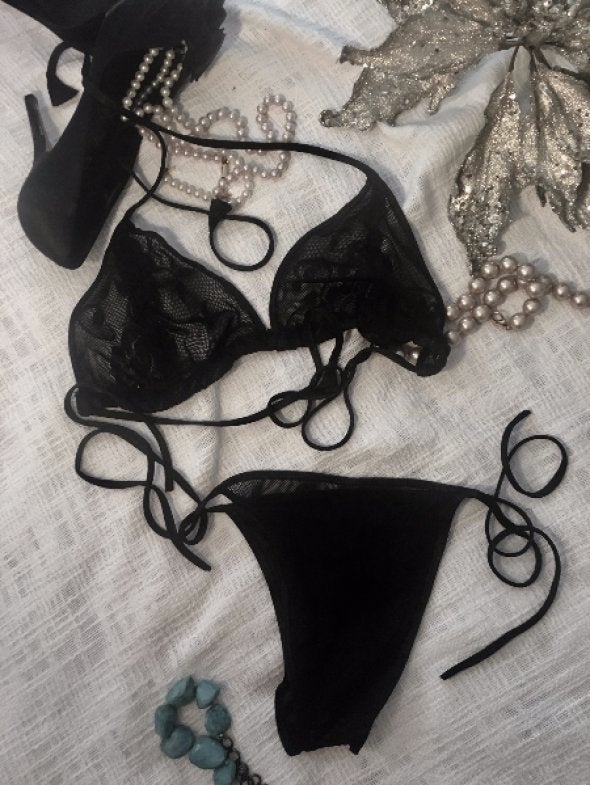 Black net halter-neck bra and T-string underwear. It comes pretty close to resembling a bikini, perfect for a sexy time in that jacuzzi or a private beach.
Location: Paharganj market.
Bright purple satin polka dotted T-string with lace edges.
Location: Paharganj market.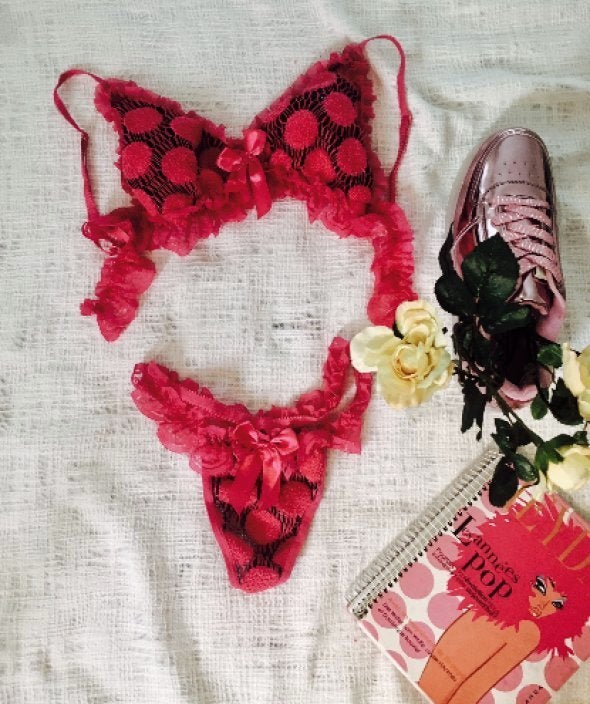 This one screams 'unapologetically flirty'. The triangle bra and tanga underwear set has a delicate net overlay. Christmas isn't too far away you know?
Located in: Sarojini Nagar market.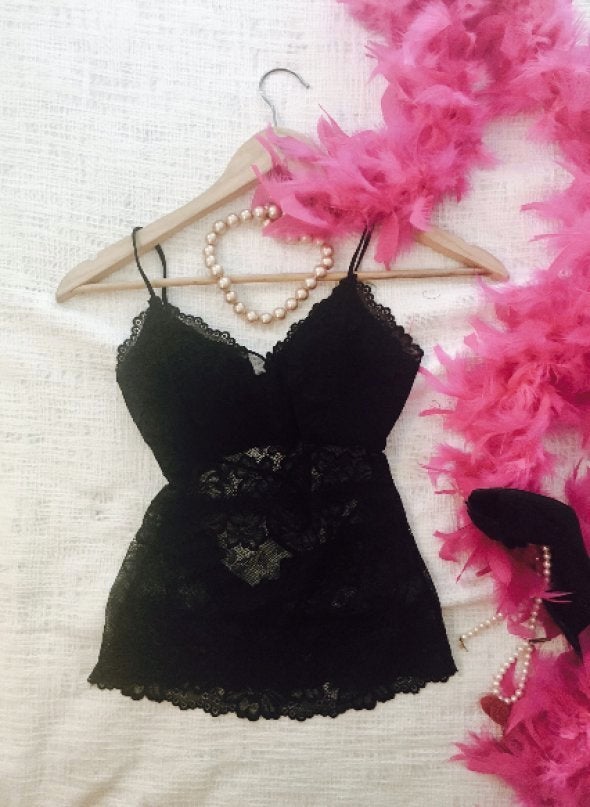 Lacy black bustier with a flower pattern. The back is held together with thin straps, making this an impossibly sexy piece to own.
Location: Sarojini Nagar market.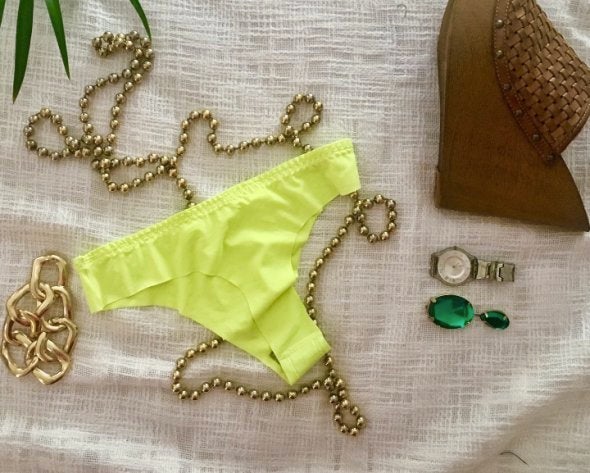 If you're into neons, make sure you pick one of these up. They come in pink, purple and orange colours too. Also, these are seamless, so the best kind of stuff you can wear under tight, figure hugging clothes.
Location: Paharganj market.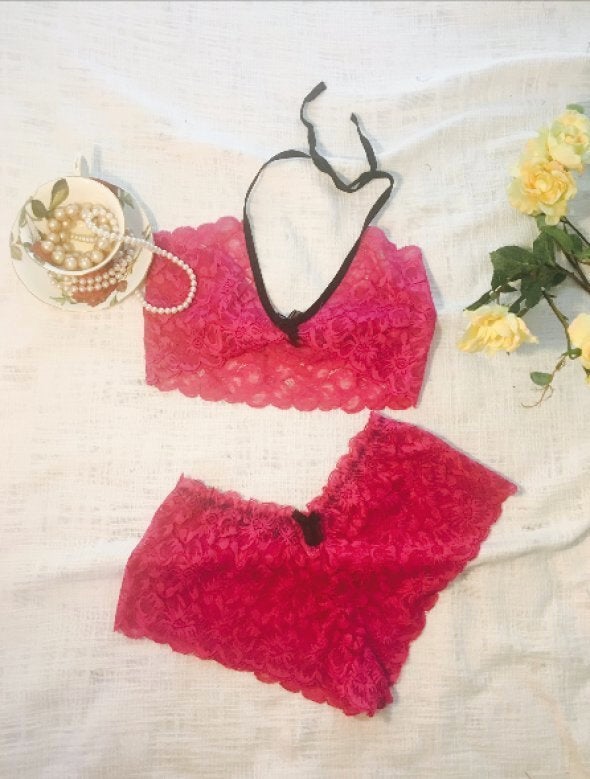 How can you not love this bright pink lace bralet with french knickers.
Located in: Paharganj market.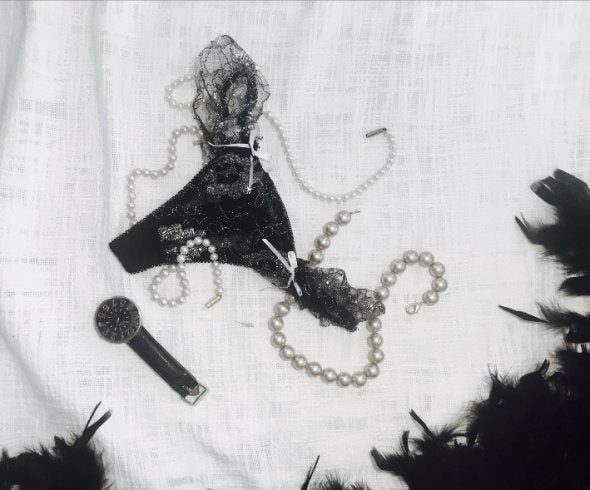 Net black G-string with silver patterns on it, white satin bows and delicate lace edges.
Located in: Paharganj market.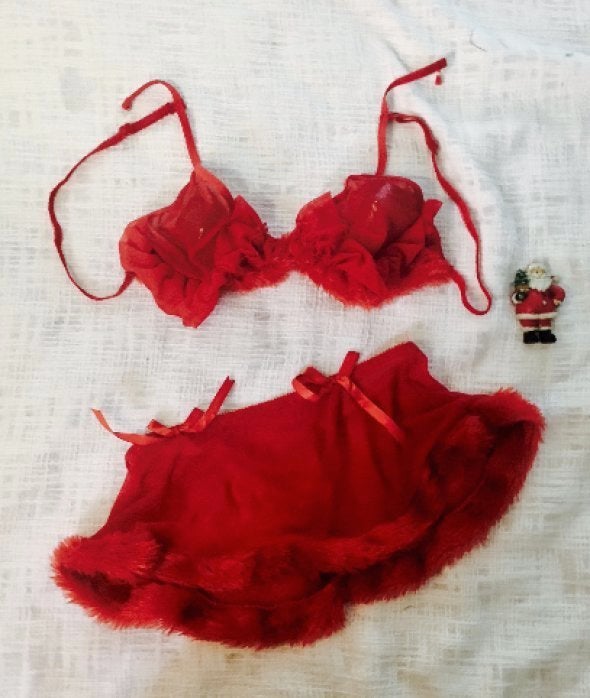 Bright red novelty set complete with all the bells and whistles (aka fur, bows and lace ruffles) for those with a Christmas fetish! The bra paled in comparison to the transparent little skirt that comes with a g-string inside. You're set for Christmas.
Located in: Sarojini Nagar market.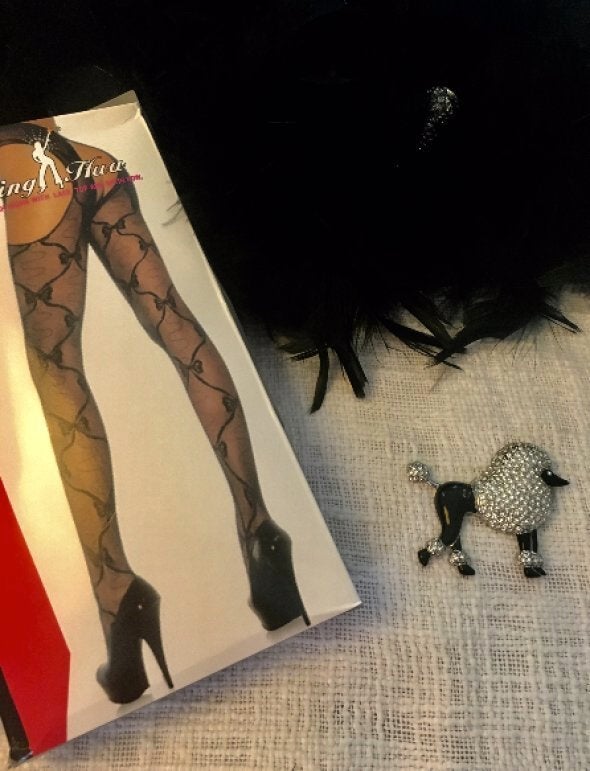 Crotchless, fishnet stockings with a cute bow element in the design. It's a fairly versatile piece of stockings to own since it can go with a short skirt and boots or under a more formal LBD.
Located in: Sarojini Nagar market.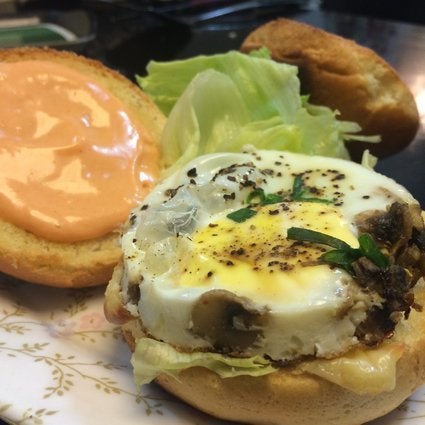 10 Cooking Tips For Indian Bachelors By Saransh Goila