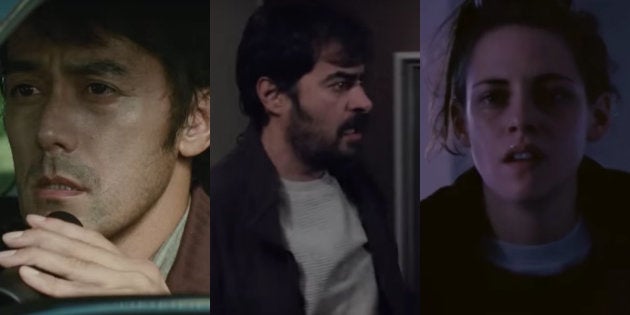 What rock do all these cinephiles who attend MAMI suddenly emerge from every year?
It's a thought I have every single year, when I stand in queues and overhear — or have — conversations. All of a sudden, everyone's a flesh-and-blood wiki of every major director playing at the festival. If conversations were currency, "Yeah, but did you watch his last film?" would be a $100 bill at MAMI.
As a professional film journalist writing largely about commercial cinema, one feels pleasantly flummoxed. People whom you last saw on social media discussing the merits and demerits of the latest Hollywood superhero movie also suddenly turn out to be experts on Iranian cinema. It does make you wonder, though — is this all just opportunistic posturing or are there genuinely that many people who follow films that seriously? And if it's the latter that is true, why do the rare indie releases, even the genuinely good ones, run so often to empty theatres?
Sunday is usually the most hectic day of the festival (any film festival, I would imagine), given that many office-goers have just this one chance to really binge-watch world cinema on the big screen. As I've seen in previous years, it often makes sense to travel to south Mumbai on such days, where attendance is lower than in film-crazed Andheri. Regal, in particular, is a wonderful venue — the sound and projection quality is great and one never has to worry about not getting one of those 1166 seats.
Well, almost. On Sunday evening, the queues for Asghar Farhadi's The Salesman at the Colaba venue were long enough to make some people worry they wouldn't get in. Not that it's surprising, of course — Farhadi may be one of the most famous arthouse filmmakers in the world right now, and it helps that The Salesman, like nearly all of his films, has garnered excellent reviews and awards on the festival circuit.
For me, The Salesman is as good as a movie the Iranian auteur has ever made, more or les. It has his usual trademarks: a solid, appealing blend of genre film and arthouse elements; deceptive pacing; naturalistic dialogue; and absolutely fantastic acting. Shahab Hosseini and Taraneh Alidoosti play Emad and Rana, two stage actors happily married to each other, playing Willy and Linda Loman in a local adaptation of Arthur Miller's classic play Death Of A Salesman.
Like About Elly (2009), The Salesman takes a while to really get started; it's an exponential curve rather than a straight line. In a new apartment the two have just moved into, Rana appears to have been attacked by a strange man while she was in the shower. It later transpires that it may have been a man who came around thinking she was the previous occupant of the flat, a 'promiscuous' woman with multiple paramours. This incident casts a shadow upon their marriage, their relationships with friends and co-workers, as well as their performances in the play. Both Hosseini (who won Best Actor at Cannes) and Alidoosti (the wonderful 'Elly') are marvelous to watch, but the real star here is the award-winning screenplay, which, aside from providing glimpses and insights into modern Iran, has a masterfully suspenseful final act.
It was far more effective than the preceding film, Olivier Assayas' psychological thriller Personal Shopper. Kristen Stewart plays a young woman in Paris who works as a personal shopper to a German supermodel. However, this is simply a day job; what she's really there for is to — wait for it — communicate with the spirit of her dead twin brother Lewis.
It's a premise that has all the potential in the world to be a hokey disaster from frame one (remember that awful Clint Eastwood film, Hereafter?) but Assayas is clever in the way he integrates genre film elements (an iMessage conversation turns into a nerve-wracking ordeal) within a more placid narrative. Stewart turns in a nice, layered performance (seriously, this still feels weird but it's true), shifting the histrionics fader just up to the point where it doesn't clip. However, the final act unravels: things are spelt out, contrivances are thrown into the mix, and the resolution, frankly, felt unnecessary. There's also a couple of cheesy poltergeist sequences that felt like they were imported from another film.
The final film of the day was the endlessly endearing Japanese family drama After The Storm, directed by Hirokazu Kore-eda: a wonderful chamber piece on the futility of disregarding the present in favour of manipulating both the past and the future. The towering Hiroshi Abe plays its central character Ryota, a failed crime novelist moonlighting at a deadbeat detective agency. He's a quintessential loser (and hilariously so), with a gambling problem that has led to a divorce, leading to him constantly following his ex-wife around to see whom she's dating. Worse still, he has no love and support from his sarcastic sister (Satomi Kobayashi) nor his uproariously sassy ageing mother (a scene-stealing Kirin Kiki).
Kore-eda creates wonderfully relatable characters with admirable balance. There was a portion in the film where I felt sorry for Ryota, constantly the butt of all jokes, but Abe's assured performance helps humanise the character. He is an asshole, but he also isn't, y'know? At nearly two hours, After The Storm feels about 15-20 minutes too long, but its eventual message is one of hope. It left me with a warm feeling that has lingered on longer than I expected.