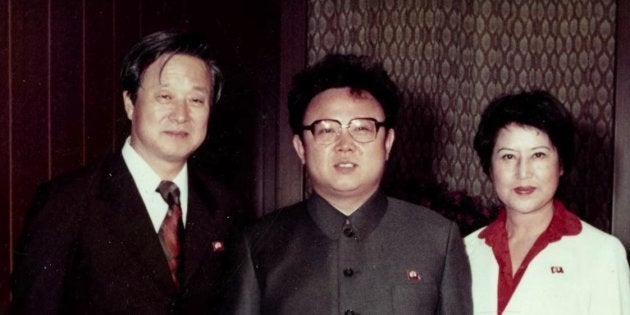 The 18 Mumbai Film Festival has officially begun, kick-started by a fabulous opening ceremony at the newly refurbished Royal Opera House. For regular attendees such as this writer, this means a week of sacrificing good sleep, socialising (unless you're one of those amateurs watching only one or two films a day — pffft), and, for the most part, healthy nutritious food. You can try your best to grab a meal at a decent café or restaurant near any of the festival's seven venues this year, sure (and some of them even have tie-ups with the festival and offer discounts to attendees) but if you're trying to watch as much as you can, chances are that a significant part of your nutritive needs are being met by PVR's awful, awful samosas.
A number of changes, more significant than the sum of their parts, have been effected this year. One, the line-up, compared to last year, is considerably leaner. There are fewer heavy-duty award winners or hot world cinema favourites. Sure, there are films by biggies: Ken Loach, Asghar Farhadi, Paul Verhoeven, Lav Diaz, the Dardenne brothers (although almost no one seems to be excited about their new movie, The Unknown Girl, since it debuted to less-than-enthusiastic reviews at Cannes earlier this year). But much of the programming is open to discovery, which is truly one of the greatest pleasures of attending any film festival.
On the flipside, the booking system, on the venerable BookMyShow website, has been causing considerable heartburn (ah, the MAMI we know and love). This year, as more and more are discovering, it seems that it's easier to make bookings for certain shows at venues (you can book any show from any venue) than it is online. So, if you're a festival-goer looking in dismay at your laptop/smartphone screen which is telling you that a certain screening is all maxed out, don't lose hope — run to your nearest venue and get that booking.
I began my first day with Kelly Reichardt's Certain Women, an immensely well-acted indie that debuted at Sundance earlier this year. Set in bleak-but-panoramic Montana, it shows us the everyday lives of a few ordinary women, their jobs, their friendships, and difficulties. Gender stereotypes and examples of sexism are portrayed with admirable subtlety. The cast, featuring Laura Dern, Michelle Williams, Jared Harris, Kristen Stewart, and Lily Gladstone, is absolutely stellar. Stewart in particular, delivering a beautifully minimal performance, is a revelation — the days of stone-faced Bella from Twilight seem long gone — and I cannot wait to catch her in Olivier Assayas' Personal Shopper later in the festival.
Next up was the conversation with this year's recipient of MAMI's Excellence in Cinema Award: the Chinese master Jia Zhangke (pronounced Jaa Jhang-kuh). Counted as part of the sixth generation of Chinese filmmakers, Zhangke rose to prominence in world cinema circles after winning the Golden Lion at Venice for his remarkable 2006 film Still Life. The plan was to have him in conversation with Court director Chaitanya Tamhane — an excellent choice, given that Tamhane is not just an admirer of the director's work but also an intelligent conversationalist.
I say "the plan was", however, because that's not how things went down. First, the event was delayed because Zhangke's interpreter (he had one for his acceptance speech at the opening ceremony as well) hadn't reached the venue. Half an hour later, a tall, pony-tailed man arrived; we later learned that he was an American filmmaker named Jordan Schiele, whose film Dog Days is playing as part of the International Competition, and who agreed to fill in as interpreter last minute.
Secondly, it wasn't much of a conversation, as Zhangke spoke at length about his early years in Shanxi (a small province in China) and his beginning in cinema, with Tamhane barely able to cut through his monologue to ask deeper questions about his cinematic technique as Schiele, who is not a native Chinese speaker, took a few moments occasionally to fully understand what Zhangke had said (although it must be said he did a pretty good job, given the circumstances). Even so, for those who have idolised the filmmaker, it was a treat to hear him speak passionately about incidents in his life that have helped shape his cinematic ideas.
The Lovers and The Despot, a documentary by Ross Adam and Robert Cannan, was the day's most entertaining watch. It tells the unbelievable-but-true story of Korean actress Choi Eun-hee and her estranged husband Shin Sang-ok, the prominent filmmaker, who were, bizarrely enough, reunited by the North Korean dictator Kim Jong-il. The two, who enjoyed stardom status in the '50s, were abducted in separate incidents and forced to live and work in North Korea, with the endgame being Kim Jong-il's plan to improve his country's cinema. Incredibly enough, the two, given access to considerable resources and budgets, produced some of their best work during these years.
Told in the most conventional manner possible (it has the quality of a satisfying Netflix watch), what really carries The Lovers and The Despot through is the preposterous story itself. While the usage of actual footage from Sang-ok's films in conjunction with voice-overs or taped conversations creates an interesting effect, the reconstruction of some actual events is occasionally cringe-worthy. What really stayed with me, later, was what I thought the central question of the film was: is personal freedom worth sacrificing for creative and artistic freedom?
At the opposite end of the documentary spectrum was Sergei Loznitsa's Austerlitz, a stark, black-and-white experiment that documents the reactions of tourists at Nazi concentration camps. It's the kind of endlessly frustrating arthouse experiment that routinely divides opinion, with 15-minute-long tripod takes, detailed sound design, and no real dialogue as such. Truth be told, even though it sounds simplistic and boring, Austerlitz can be mesmerising. I found myself tracking mini-narratives within the seemingly random assembly of scenes, laughing out loud in disbelief when tourists posed mechanically for pictures in gas chambers that killed hundreds of thousands of Jews (side note: I recently travelled to Japan and witnessed similar behaviour at Hiroshima's Peace Memorial Park). However, overall, it felt like a great short film idea that had been forcefully expanded to feature-film length.
While most opted to head to south Mumbai to watch the festival's 'opening film' (a term that has lost all meaning now), Konkona Sensharma's A Death In The Gunj, I chose Deepa Mehta's Anatomy Of Violence as my day's final screening. Another experimental documentary, this one tackles a thorny subject: the infamous December 2012 gang-rape. Mehta assembles footage from an interesting acting workshop held in Chandigarh and Delhi wherein a group of theatre actors attempt to portray the circumstances that may have led to that or any such horrific incident(s).
The idea is provocative and the execution unusual. The actors portray each of the characters on that bus from childhood to adulthood. Patriarchy, although never referred to by name, is on full display in most scenes, manifesting in the form of childhood abuse, incest, misogyny, and macho posturing. Many scenes are interestingly constructed, but overall, Anatomy Of Violence only worked for me in bits and parts. While the sequences of the men partying on the bus are certainly chilling (because we know what followed), there are scenes that are hard to take seriously because of the quality of the acting and the bare-bones attention to detail (how, for instance, are men from a lower middle class milieu drinking Glenlivet single malt?). Because of its improvisational quality, this documentary doesn't delve deep enough. What we get instead is a largely superficial exploration of masculinity that conforms to our expectations and biases.
This is a daily series of articles documenting the 18th Mumbai Film Festival.