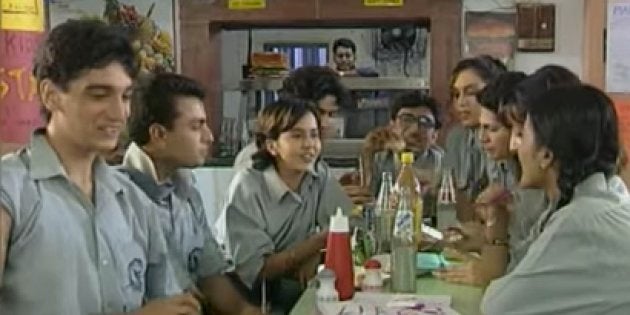 If you have survived the wonderful mess that was the 1990s, a period where Govinda and pelvic thrusts were synonymous with each other, we congratulate you.
We also urge you to wade past the traumatic memories of Pahlaj Nihalani blockbusters and focus on the bright spots. Did you have your secret Shaktimaan move? Did a walk back home from school mean humming the catchy Just Mohabbat tune and pretending that you were Jai and absolutely anything could happen to you right then?
We assure you, you weren't alone.
Collective nostalgia for the 1990s music doesn't only mean Kumar Sanu numbers and Alisha Chinai's albums. That era also had some excellent television shows with some really good theme music. Music that got us excited. Music that made us anticipate the next twist in fate of our favourite fictional characters.
1. DuckTales.
Apart from wanting to swim in money like Uncle Scrooge, we also wanted to shout 'Duck Tales, ooh ooh' every now and then.
2. Jungle Book.
Though some of us were confused what a 'chaddi pehen ke phool' is, that didn't stop us from loudly singing along when the cartoon aired on TV.
3. Dekh Bhai Dekh.
It's like my brain just can't get over the theme song sung by Udit Narayan.
4. Hum Paanch.
"Oh maine produce kiya hai yeh mera hai production..." this show was a drug for us kids.
5. Shaktimaan.
If you don't remember the theme song of Shaktimaan we can't be friends.
6. TaleSpin.
Flying planes never got cooler than this.
7. Filmi Chakkar.
Even the visuals accompanying this song was so intriguing.
8. Just Mohabbat.
9. Family No.1.
The comical fights between the two families made this show a must watch.
10. Small Wonder.
Everyone wanted a robot-sister back then.
11. Hip Hip Hurray.
If you want to re-live your school life, this is it.
12. Tu Tu Main Main.