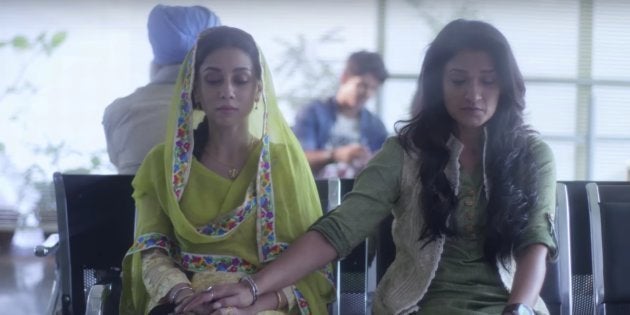 When I meet a weary looking Nikkhil Advani at his office in Khar, he informs me that 61 episodes of his upcoming TV series P.O.W. - Bandi Yuddh Ke have been shot, with 50 masters delivered. They're roughly 110 days into shoot and three weeks away from the series premiere. More than half the show remains to be shot and the pressure is palpable.
"It's relentless," he says, sighing as he leans back on a chair. This interview is the day's only real breather before he has to head off to Kamalistan Studio in Mumbai's Jogeshwari area, where that day's shoot is taking place. "I can't shoot chronologically because we have 90 locations and a big cast, so you have to constantly try and keep finding the balance between location, actor, and what we're looking to shoot. Notes keep flying all over WhatsApp all day trying to coordinate stuff."
He used to begin his day by scrolling through Twitter and reading all kinds of news articles. Now, he spends an hour and a half everyday just reading drafts of the latest episode. "When we started, I remember thinking, 'How difficult can it be? I've made big films!'," he says, laughing at his own naiveté. "It's like running a marathon every day. You can have a great day where you shoot a great scene, but then you sober up when you realise there are a hundred other scenes that now have to match up to this level."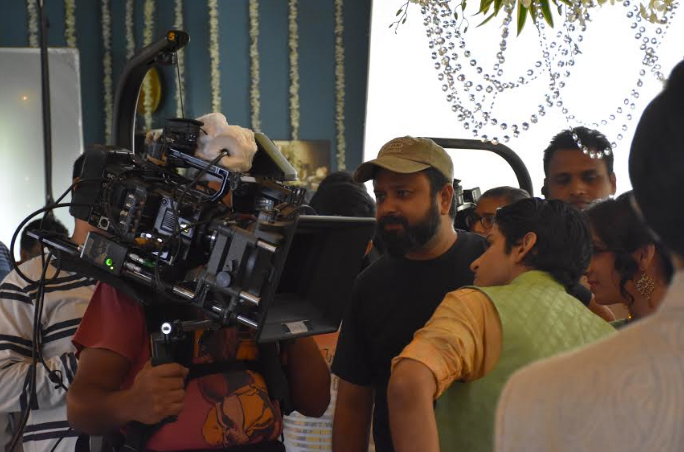 P.O.W. - Bandi Yuddh Ke stars Sandhya Mridul, Amrita Puri, Purab Kohli, Satyadeep Misra, Manish Choudhary, and Rasika Dugal. Kohli and Misra play two Indian prisoners of war, abducted during the 1999 Kargil war, who return home after 17 years to their wives, Puri and Mridul respectively.
The upcoming drama, which premieres on Star Plus on November 7, is said to be one of the biggest TV shows ever to be produced in India. A spokesperson from Star, which is brodcasting and financing the show, refuses to divulge its budget and Advani, whose company Emmay Entertainment is producing it, swears he doesn't even know the exact figure himself. "Every time I ask for something that's going to cost a lot of money, I get told things like, 'Do you know you're making one of the most expensive shows in the world?'" he says, with a laugh.
I can't tell whether this is meant to be an exaggeration or fact. But going by various industry estimations, P.O.W. - Bandi Yuddh Ke's budget is comparable to that of Anil Kapoor starrer 24, despite not having names as well-known as the veteran amongst its cast, which implies that more money may have gone into its making. Advani says that the show is very 'Indian' in terms of the way it is being exhibited — a finite series with one 30-minute-long episode airing six nights a week at prime-time, rather than subscribing to the format of seasons and weekly episodes as is the norm in the West. However, in terms of the treatment, it is 'international'. "You'll find everything very real in terms of treatment, characterisation, narrative, the setting, and the environment," he promises. His crew is treating the show as a 21-hour-long film, and it is being shot as such, with big outdoor sets, complex set-pieces, and state-of-the-art cameras and lenses.
For him, 'P.O.W. - Bandi Yuddh Ke' is a bridge between two ideologies: a show with film-like aesthetics that aims to reach the viewer binging on 'House Of Cards' and 'Daredevil', but with themes and emotions one would find even in a regular saas-bahu serial.
Even so, with a total of 126 episodes of roughly half an hour each to deliver, Advani and his 149-strong crew have had to resort to finding creative solutions to cost-related problems. For instance, they were told that hiring a helicopter for a certain day of shoot would not be affordable. "They [the network] told me, 'Do you know how much it costs to hire a helicopter for eight hours?' I said I only wanted it for two hours. They asked, 'How will you take 25 shots in two hours?'"
He then proceeds to show me a time-lapse video that shows how his crew members rallied together to make it happen. First, they realised that the wind generated by the helicopter's rotors while landing was blowing away tents and other elements of the set they'd spent two days putting up at Film City. So they proceeded to dismantle the entire set, land the chopper, re-assemble all of it again in 10 minutes, and then, at top speed, use the helicopter to take all their shots in the remainder of their stipulated two hours.
"If the scene requires something and if I can't afford it, I'll do something — anything it takes — to make it happen," he says. "But I don't want to not have something that is in my head."
Advani, best known for directing big-budget Bollywood entertainers like Kal Ho Naa Ho (2003) as well as the spy thriller D-Day (2013), is the series director for P.O.W. - Bandi Yuddh Ke. It is an Indian adaptation of the Israeli TV drama Hatufim aka Prisoners of War, which became the inspiration for the hit American show Homeland. When Saugata Mukherjee of Star Content Studio, the show's editor, suggested doing an Indian adaptation of the show in October 2015, after a couple of concepts that Advani had been working on fell through, the director was skeptical, because he only had Homeland as a reference. "I didn't want to do that," he said. "My idea was that it [the show] would be all about technology in surveillance, and that's not how RAW [Research and Analysis Wing] and IB [Intelligence Bureau] function in India. We're more on-ground; our surveillance is more about the guy wearing aviators going out on his Bullet and get info from the neighborhood paanwalla... stuff like that."
However, on Mukherjee's insistence, Advani and his writers — Aseem Arora (Kya Dilli Kya Lahore) and film critic Aniruddha Guha — watched the original, award-winning show, which differs significantly from its more popular American adaptation. "What threw me off was that even though the title was 'Prisoners of War', it was actually about families. Everyone in such situations — wives, mothers, friends — is literally also a prisoner of war."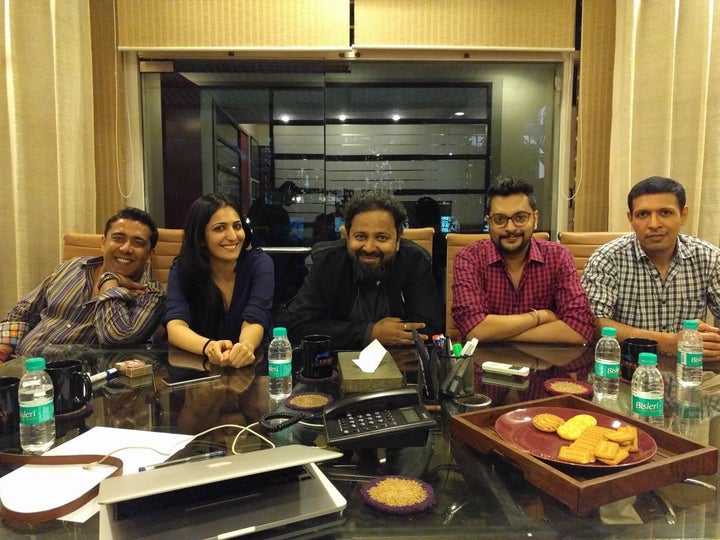 Scripting for the show has taken about a year. About halfway through the process, the writer's room expanded to include Gauravv Chawla (who has assisted Advani on a few films) and Eisha Chopra (who had a small part in Ram Madhavani's Neerja). Writing has been progressing on "a war footing" for many months now and discussions tend to get heated, especially when the team comes up with ambitious sequences that read great on paper, but give the production team nightmares to execute within budget.
"Sometimes I yell at Guha: 'Tera baap paise dene waala hai kya, aise scenes likh raha hai!'" he says. The gulf between what the writers can imagine and what they can do within their constraints occasionally seems insurmountable. For instance, after this interview, Advani has to head to the sets and supervise a sequence that begins at a hospital in Karachi, then moves to the airport and finally ends up on the INS Ranvijay, an Indian Navy destroyer docked 60 km off the coast of Karachi. "I really don't know how we're going to pull it off," he says, shaking his head in mock exasperation, although it's easy to see that the challenge excites him.
For him, P.O.W. - Bandi Yuddh Ke is a bridge between two ideologies: a show with film-like aesthetics that aims to reach the viewer binging on House Of Cards and Daredevil, but with themes and emotions one would find even in a regular saas-bahu serial. "Pain, suffering, sacrifice — these are emotions being depicted here as well as in the regular Indian TV shows, the ones we don't watch because we think we're too good for them," he says. "The only difference is that we've tried to present it with more subtlety and nuance."