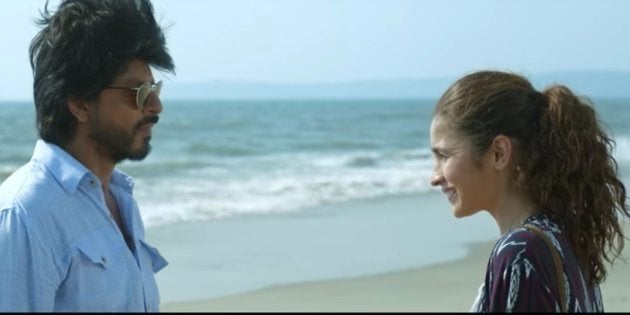 The teaser for Dear Zindagi, Gauri Shinde's next film after English Vinglish, was unveiled today on Twitter by Shah Rukh Khan, who has an extended cameo in it.
At the onset, it's clear the film is removed from the usual trappings of a mainstream Hindi film and has a distinctively indie vibe.
While both major stars, they aren't introduced in the teaser with sweeping shots, but like two regular people hanging out at the beach, with one getting nostalgic as he longingly talks about his father.
Later on, we see the two of them cycling with careless abandon and the conversation is peppered with the colloquialism associated with everyday life.
In the film, Khan plays a therapist while Bhatt is a young woman who learns a thing or two about life after dating three people — played by actors Ali Zafar, Angad Bedi, and Kunal Kapoor.
Refreshing in its vibe, the film's treatment is also reminiscent of the works of American filmmakers Joe Swanberg and the Duplass brothers, widely known as pioneers of the mumblecore movement, a form of micro-budget filmmaking that relies heavily on situations derived out of interpersonal relationships and elaborate conversations that propel the narrative.
Produced by R Balki, Shah Rukh Khan's Red Chillies Entertainment, and Karan Johar's Dharma Productions, Dear Zindagi is set for a November 25 release.