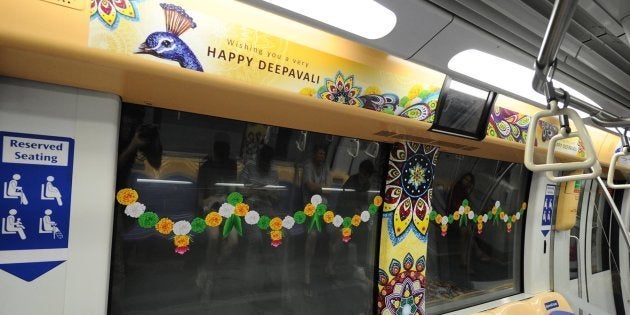 Festivals bring us together and spread joy. In this spirit, the transport authority in Singapore decided to celebrate Diwali in a fun way this year.
Mass Rapid Transit (MRT), the lifeline of Singapore, launched its first Diwali-themed train on 15 October.
The train's coaches and the Little India train station have been decked up with images of gorgeous diyas, rangolis and other evocative decorations -- all illuminating the spirit of the festival of lights.
The train will be running on the North East Line until mid-November.
The 'Land Transport Authority – We Keep Your World Moving' Facebook post read, "Get ready to celebrate the Festival of Lights in a whole new illuminating way this year! We've launched our first #Deepavali themed train today and you can now experience part of the stunning decorations at Little India right inside the#MRT. Decked out in this year's Deepavali theme, the train features elegant elements such as intricate Indian jewelleries, the lotus and peacock – a symbol of good luck."
The coaches with intricate rangolis and designs.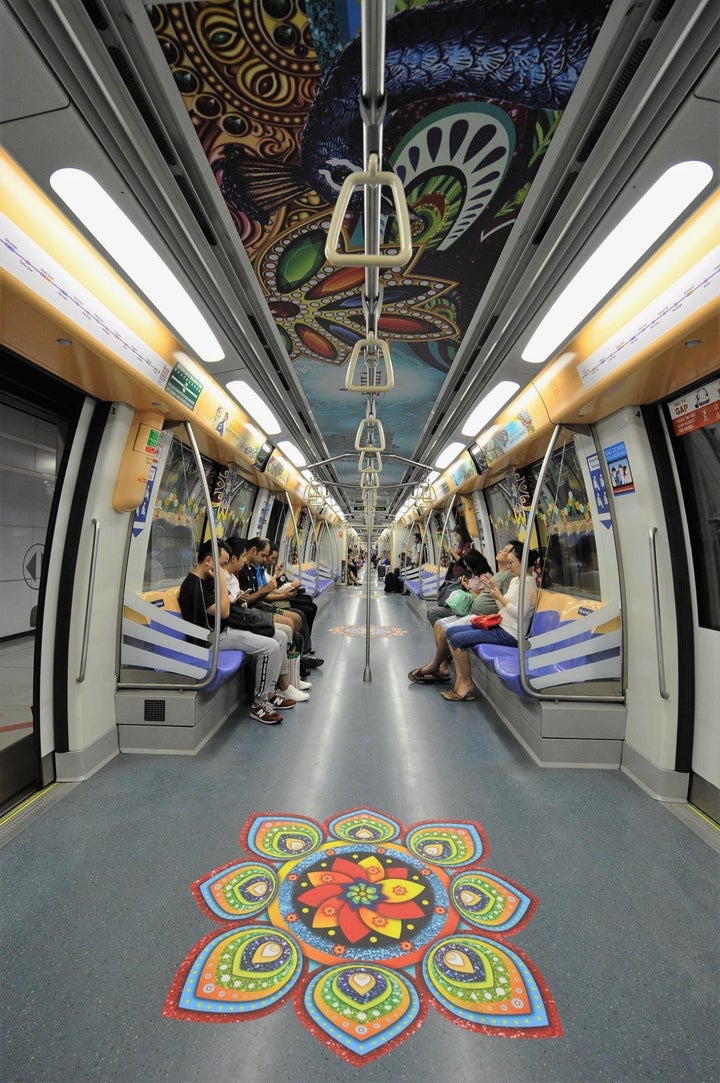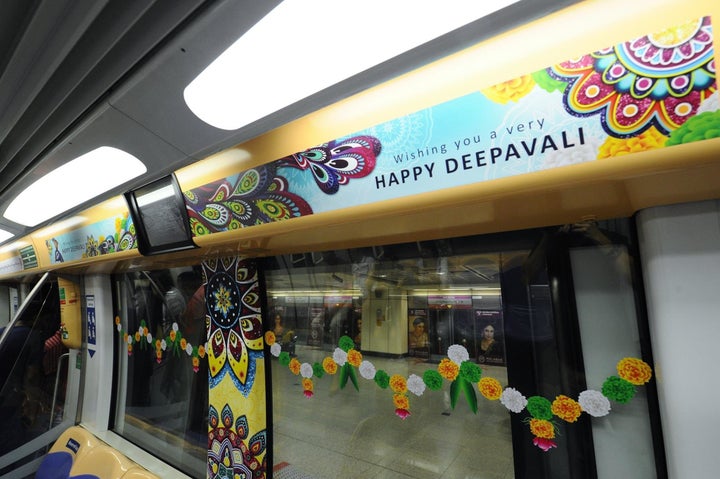 The themed train was launched by the Minister for Transport, Mr. Khaw Boon Wan.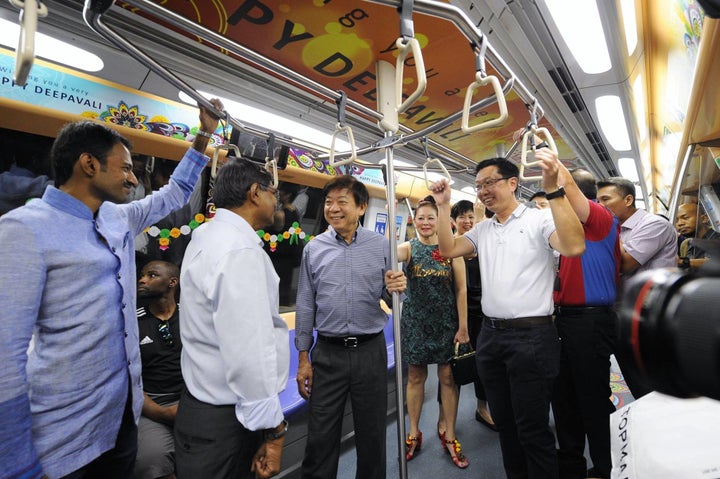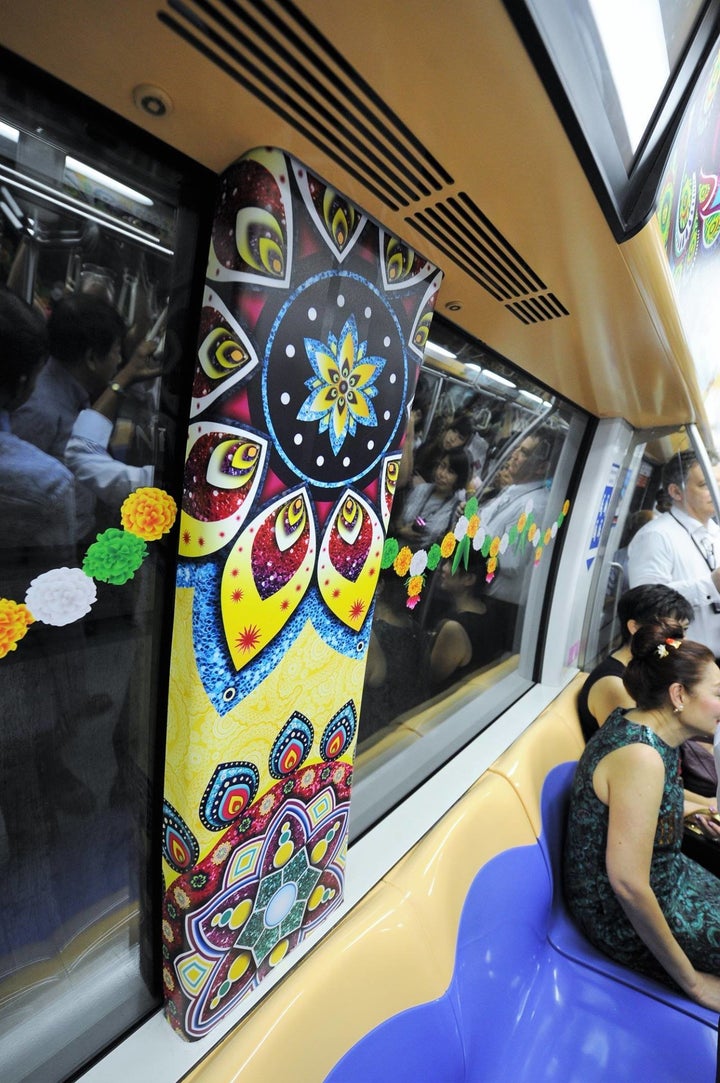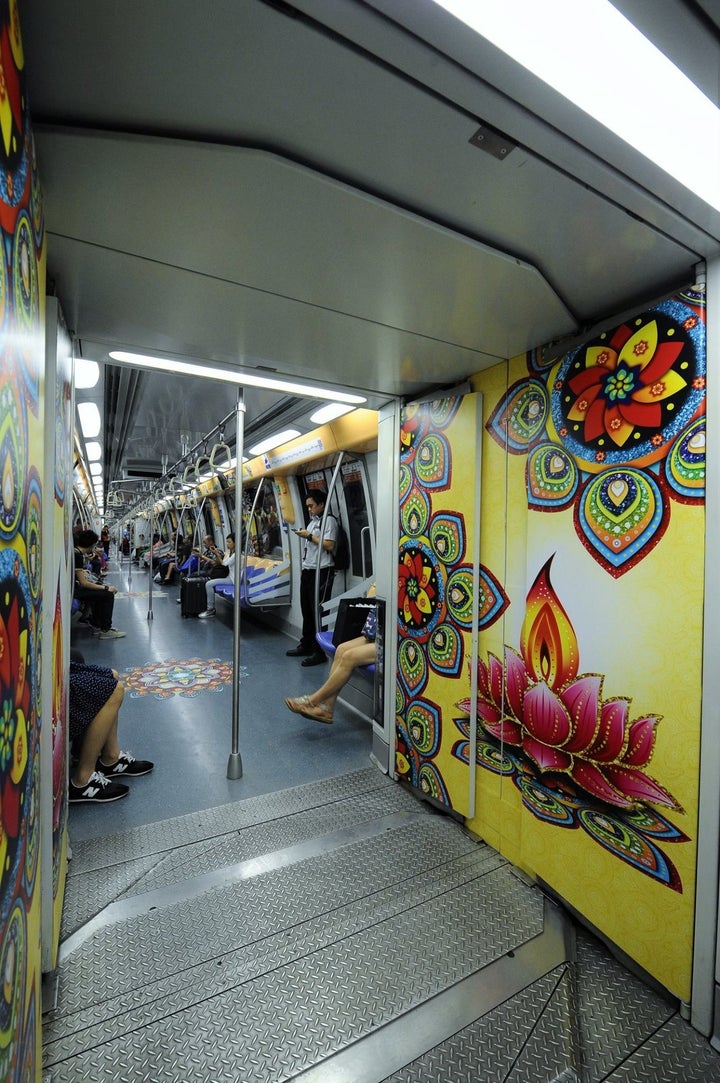 The platforms at the Little India station have also been decorated for the occasion.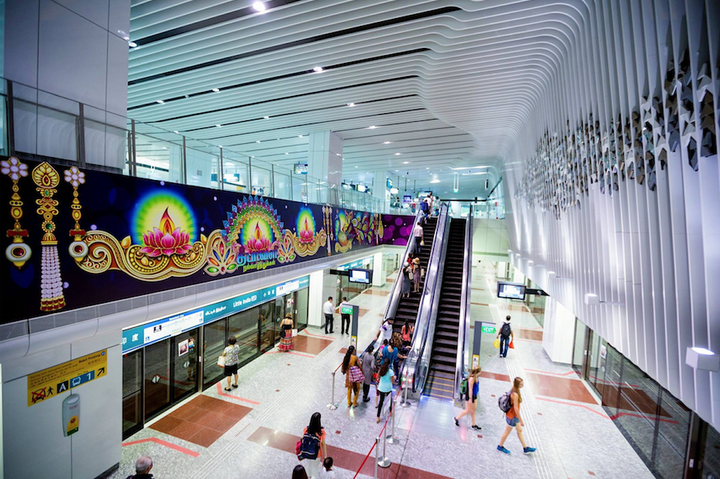 The lotus and peacock -- a symbol of good luck.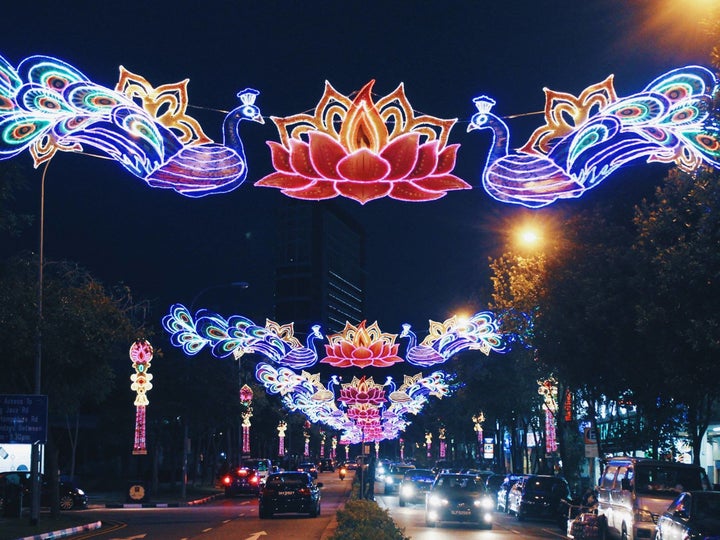 Check out the entire album here.