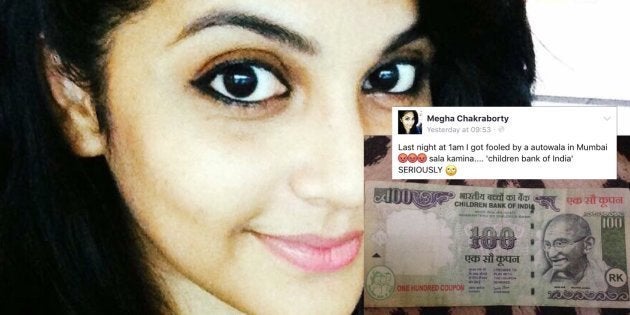 Every time someone hands us a ₹500 or a ₹1,000 note, we spend a good amount of time making sure it is legit and not counterfeit.
But we do not bother with the ₹100 note because, really, why would anyone take the trouble to fake a hundred buck note. It just doesn't have that value anymore.
On Sunday, in a hilarious incident, Mumbai-based actress Megha Chakraborty posted a picture of a 'Monopoly' note that she unknowingly accepted from an auto-rickshaw driver.
Needless to say, the picture has gone viral with more than 10k likes and over 1600 shares on Facebook.
This is the ₹100 note she received.
She wrote, "Last night at 1am I got fooled by a autowala in Mumbai sala kamina.... 'children bank of India' SERIOUSLY."
The 'Monopoly' note has plenty of easy giveaways such as:
1. Children Bank of India.
3. I promise to play with the coupon hundred.
4. Santa Claus -- the governor.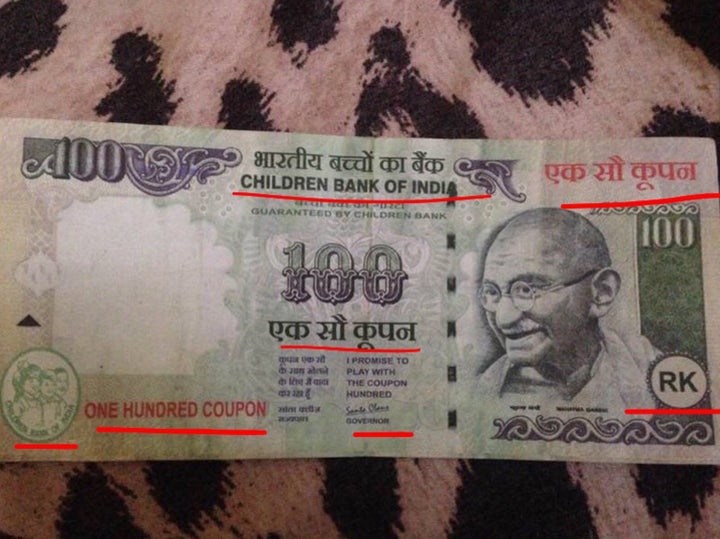 And just in case you're wondering what a real ₹100 note looks like...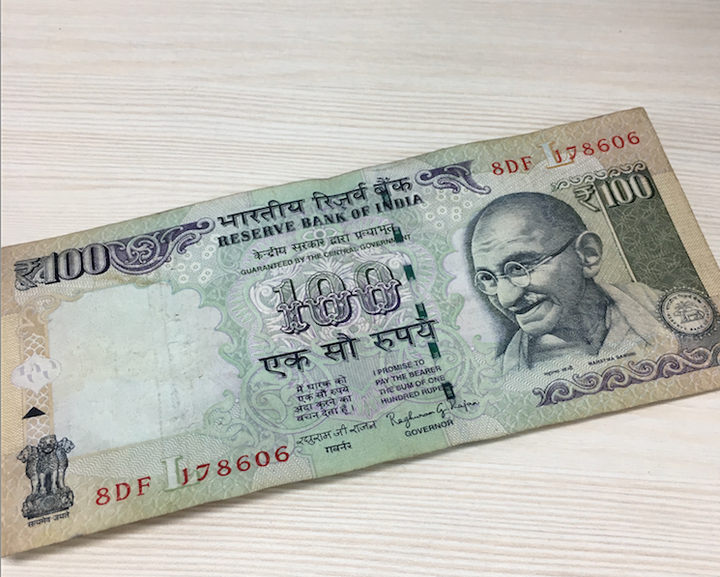 *furiously checks ₹5, ₹10, ₹20, ₹50 notes*