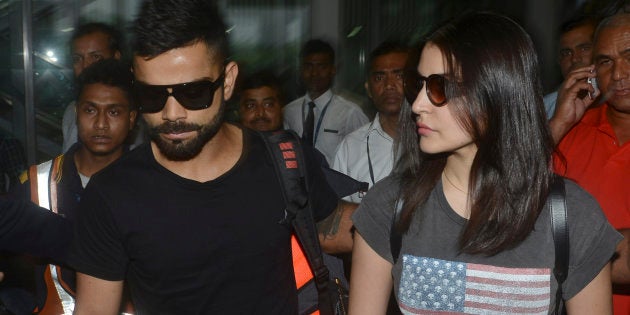 Fans of Bollywood will be aware of Indian batsman Virat Kohli's relationship with Bollywood actress Anushka Sharma.
They will also know how the two met -- on the sets of a shampoo brand they jointly endorse.
This, evidently, was thought of as crucial academic information by a school in Bhiwandi, a suburb in central Mumbai that falls in the Thane district.
No, this isn't a joke. Marks depended upon this answer.
Chacha Nehru High School in Bhiwandi asked their students who Virat Kohli's girlfriend was and to make the seemingly tough UPSC-level question simpler, provided three alternatives: Anushka, Priyanka, Deepika.
Well, people weren't amused.
All we can say is: thank God students were spared questions on Ranbir Kapoor's love life.