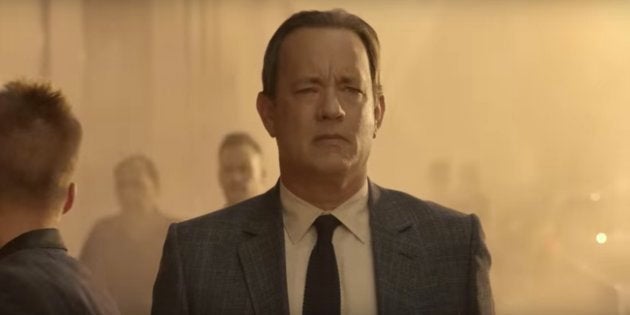 Dan Brown strikes me as a particularly efficient traveller.
I can imagine the author of pulpy bestsellers such as The Da Vinci Code on a trip to Florence, Istanbul and other such places, visiting ancient monuments with a notebook and pen, jotting down details furiously while tourists around him click photos. He may be the only one listening intently to what guides really have to say, which explains why in most of his novels there is at least one moment where the lead characters have to consult a tour guide for help.
In Inferno, the latest Renaissance-themed crime thriller by the author that has been adapted to the big screen, his regular protagonist Robert Langdon returns to solve a crime that has world-altering potential (again). As in the previous two movies (The Da Vinci Code and Angels and Demons), Langdon is played by Tom Hanks. The professor of religious symbology (which is not a real thing, by the way) at Harvard University finds himself in a hospital bed in Florence, bleeding from the head and suffering from short-term memory loss. Luckily for him, he has company of the attractive and female kind in the form of Dr Sienna Brooks (Felicity Jones). She's the doctor at the hospital who speaks with a British accent, aside from speaking flawless Italian and French, and is quick to shield him from a murderous, uniformed policewoman channeling Famke Janssen from GoldenEye (1995).
Truth be told, I get the appeal of Brown's stories, even though his writing is atrocious. They're an intriguing blend of history, art, science, and alarmist prophecies with enough twists and turns to keep a viewer sufficiently engaged. With a director like Ron Howard (A Beautiful Mind, Frost/Nixon, Rush) on board, one would expect a polished and highly entertaining thriller. However, the problem with Inferno is that it doesn't seem as though there has been much thought given to making a good film out of it. David Koepp's screenplay is a by-the-numbers adaptation with clunky dialogue and paper-thin characterisation — the kind you'd expect from a pulpy Bollywood thriller, only with much higher production values.
The film opens with a bearded billionaire named Bertrand Zobrist (Ben Foster), who is delivering some sort of TED Talk about the perils of overpopulation. Why anyone would go for this beats me, because all he does is parrot out the most obvious facts about population growth before leaving the stage — his speech has all the heft of a Facebook status. Soon, we see, he is being chased by a group of men in black overcoats, one of whom happens to be played by Omar Sy. This doesn't end well; Zobrist throws himself off a tower to avoid getting caught.
However, we're soon told that he had a secret plan that someone else can execute in the event of his death. In keeping with Dan Brown tradition, this isn't a set of instructions that has been given to said person orally, in writing or via an encrypted device; it's a series of elaborate clues that requires a Harvard professor's expertise and active participation without letting him know what the endgame is.
Things get messy soon after, with multiple plot strands creating knots everywhere. Hanks delivers one of his most listless performance in years, opting to play Langdon as a man with an expression on his face that suggests chronic ulcerative colitis. Jones' talents are wasted in a one-note role. On the other hand, Sy and Sidse Babett Knudsen, as WHO officer Dr Elizabeth Sinskey, are competent enough.
Meanwhile, the movie's big draw for viewers in India, Irrfan Khan, does not disappoint as Harry 'Provost' Sims, the mysterious, enigmatic head of a covert security agency. It's a weird part to be given — why an Indian man is called Harry Sims is never explained, and the dry, clipped humour suggests a character written for someone like a Jude Law or a Tom Hiddleston. But Khan, despite occasionally losing control of his diction, manages to hold his own and delivers the movie's funniest and most honest scene, in which he murders a character and deadpans, "Sorry for the messy job."
He may as well have been apologising for the movie, which goes further south in its third act. As if annoyingly expository dialogue and unbelievable plot twists weren't bad enough, the movie caps it all by staging a preposterous climax in Istanbul's Basilica Cistern. All of this is exacerbated by Hans Zimmer's unremarkable and highly unimaginative background score — definitive proof that the composer is well past his prime and should perhaps call it a day. As should Robert Langdon.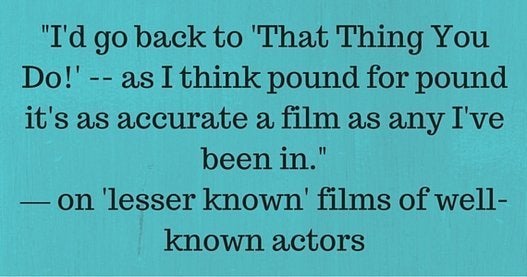 Tom Hanks' Life Advice On Reddit