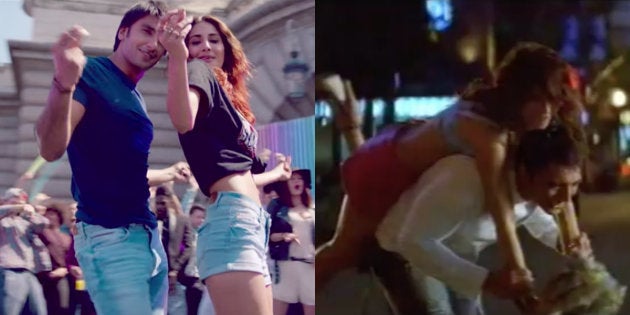 The director of Dilwale Dulhania Le Jayenge, Chopra, returns to the director's chair with this frothy rom-com set in the French capital, which releases on December 9, for the first time since 2008's Rab Ne Bana Di Jodi.
However, initial reactions to the trailer have been mixed. Many have felt that the film feels like a rehashed version of Hollywood rom-coms like No Strings Attached (2011); some have also pointed out apparent similarities with the French-language film Love Me If You Dare (2003). There are also many similarities with some of Yash Raj Films' own releases, such as Maneesh Sharma's Shuddh Desi Romance (2013).
But there's one film that many have compared it with — one that, aside from being a YRF release, also released on the very same date in 2005.
Arjun Sablok's Neal 'n' Nikki, starring Uday Chopra and Tanisha Mukherjee, was a much-publicised film that similarly claimed to subvert 'stereotypes' about love and relationships. I was in college at the time and I remember reading articles about the film that claimed it would be extremely bold and unconventional.
Truth be told, back in 2005, it kinda was. Except the movie turned out to be a very superficial exploration of the youth and the way they approach relationships, full of broad strokes that incorporate catch-phrases minus context and magazine-exclusive fashion trends. Tanisha's outfits, mostly comprising bustiers teamed with flared micro-mini skirts, were supposed to be the film's big draw (no, Uday Chopra did not command a fan following even in those simpler times). It was one of the most talked-about movies of that year in my circles — mostly for derisive reasons — but it certainly caught everyone's eye.
Anyway, Neal 'n' Nikki turned out to be an absolute disaster, with savage reviews and low takings at the box-office. Raja Sen, in his review for Rediff.com, wrote: "It is more than evident that this film is just trying to be another mindless teen flick, but all you end up seeing is packaging."
Now, 11 years later, we can spot a similar kind of packaging — at least that's what it seems like — around Befikre. The only difference is, it isn't new anymore. Neal 'n' Nikki mistook youthful irreverence for frivolity and used sexual liberation either to titillate or as a punchline. YRF has had 11 years of releases to reflect upon these shortcomings. In the mean-time, dozens and dozens of films have come out with the same tired visuals: good-looking people meet cute (often abroad), party on the streets, drink lots of shots, laugh a lot, make love. Millennial relationships have been reduced to one vapid, repetitive montage.
Going by the Befikre trailer, it feels like the production house is still trying to sell us the same thing — and they haven't even bothered to change the packaging that much.
Sure, skimpy outfits and bikini scenes are no longer a big draw, abundant as they are in Bollywood films nowadays. Kissing scenes really shouldn't be a big deal anymore, but apparently they are the difference between employment and starvation for staffers at the likes of Bollywood Life and Pinkvilla.
So, to promote Befikre, YRF seems to be employing the same strategy, which is to play on the film's apparent 'shock value', such as releasing an entire song where people are kissing ('Labon Ka Kaarobar') for the purposes of attracting eyeballs, not simply as a matter of fact. Only, in 2016, this is no longer shocking, and you need a good deal more than that to make a movie work (again, largely). If this year has taught us any lessons, it's that audiences today will largely reject pretty packaging if they don't like what's inside — this may explain why Airlift, Neerja, Kapoor & Sons: Since 1921, Sultan, and Rustom are hits; and why Fitoor, Fan, Sarbjit,Baar Baar Dekho, Mohenjo Daro, and, as it seems, Mirzya have failed.
At this point, we can only hope that Befikre is more than just a pretty package and that our reactions to the trailer are all proven wrong.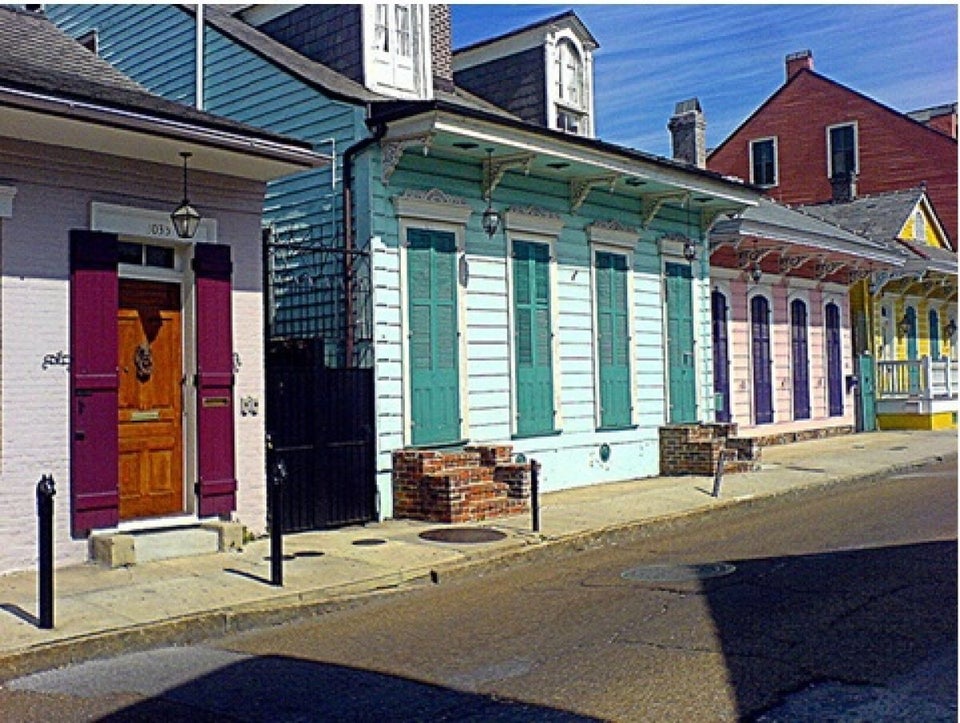 Facebook's Top 10 Cities For Romance