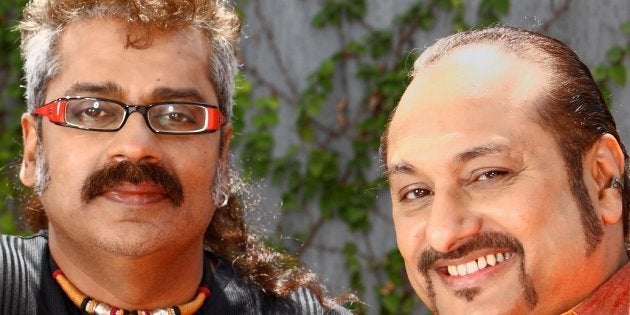 Hariharan is 61 and Lesle Lewis is 55, but there's something very adolescent about the bronhomie between the two members of Indipop duo Colonial Cousins.
An enduring memory for many millenials — as well as lakhs of their fans — is the video for 'Sa Ni Dha Pa', which shows the two hanging out and reminiscing about their youth. The video ended with Lewis furtively pasting a sign that says 'Hit Me' on Hariharan's back — a classic, if slightly dated, sight gag.
It's been 20 years since that video came out, but being on a conference call with the two of them, I get the feeling that it's the kind of thing that would still make them laugh. The two have been friends and collaborators for much longer, having come up with the idea to start a band back in 1992, when they started jamming in a studio where they were recording a jingle and realised that their seemingly disparate musical influences sounded good together. Often during our conversation, I ask a question that is met with a pause and a short exchange — "Hari, you want to answer this?" "Ey, chal na, you answer na!" "Arre yaar, okay fine..." — before I finally get a response.
The term 'Indipop' entered the Indian lexicon because of them, or so they claim. "Before us, it wasn't called that — it was known as 'Hindi pop', because it was all in Hindi," says Lewis. Colonial Cousins came into being soon after and recorded and finished their debut album in 1994, but it wasn't released until 1996 because, as they say, no one really knew how to categorise their music. "We were in the Magnasound office and a fax came in — those were the days of faxes — from Warner Brothers Music," he continues. "And it said, 'Great album, great music, great production... but what is it?'"
Because they mixed a number of styles, genres, and Indian languages in their music, the term 'Indipop' was coined and put on the very first Colonial Cousins poster. "After that came out, everyone else also started calling themselves 'Indipop'," says Hariharan.
The rest, of course, is history. Their eponymous debut album went platinum; the music video for 'Krishna' — a fusion power ballad that speaks about communal violence — won plaudits and still holds relevance, perhaps more than ever. Two years later, they came out with The Way We Do It (1998), and then followed it up with Aatma (2001) before both Indipop and many record labels went defunct thanks to the digital music revolution and changing musical tastes, among other things.
In the decade that followed, both Hariharan and Lewis concentrated on their solo careers. Hariharan, a Padma Shri awardee, continued being busy with ghazal albums and playback singing for films in the Hindi, Tamil, and Telugu industries. Lewis continued to produce and became the architect for the Indian version of Coke Studio. In the interim, Colonial Cousins got together to compose music for two Tamil films: Modhi Vilayadu (2009) and Chikku Bukku (2010).
Four years ago, they made a comeback of sorts with Once More (2012), which was described by reviews as a satisfactory comeback to the sound that made the band popular. But the album, released by Universal Music, didn't really make much of a splash. "The response was nothing great," admits Hariharan, while Lewis adds, "Most people didn't even know about it." They played a series of gigs promoting the album, but that fizzled out after about 5-6 months.
The two have strong opinions on the state of the music industry, having seen great success as well as relative obscurity. The absence of a definitive infrastructure has hurt them, and the two definitely prefer older times, before digital music became the norm. "Putting your music on YouTube and then sharing that link is like standing at Churchgate station and then telling people, 'Hey, I'm standing on platform number so-and-so next to bogey number so-and-so," says Lewis. "You have to make them find your music. And on YouTube, you don't earn anything out of it, and when something is free, people don't value it."
Over the last 8-9 years, music festivals have become great platforms for a lot of former Indipop artistes — such as, say, Lucky Ali; last year, even Baba Sehgal made it to an NH7 Weekender line-up — reach diverse audiences. Otherwise, as Hariharan says with a laugh, the likes of them mostly get to play college festivals "when they don't have the budget for a Bollywood singer". Despite that, Colonial Cousins will only be making their festival debut this weekend at a new folk-fusion music festival called Paddy Fields, which will be held at Bombay Exhibition Centre in Mumbai's Goregaon area.
It is a comeback of sorts for the duo — their last, admittedly random gig was six months ago, in Singapore — and it has now, finally, come to a place where they are in a position to play live more regularly. "All these years, it was really hard to organise it because we were just so damn busy," says Lewis. "We would get inquiries and if by chance Hari and I would both happen to have the date free, by the time the organiser would get back to us just to confirm it, something else would come up for at least one of us."
They also plan to release new singles, at least a couple a year. "Nobody cares about albums anymore," says Hariharan. "Yeah, we've always been more of a gig band anyway," says Lewis. "Yes boss," continues Hariharan. "Just release 1-2 singles a year, keep yourself alive, and keep going at it."
Colonial Cousins will be performing live at Paddy Fields at Bombay Exhibition Centre, Goregaon, on Saturday, October 15. Tickets available here.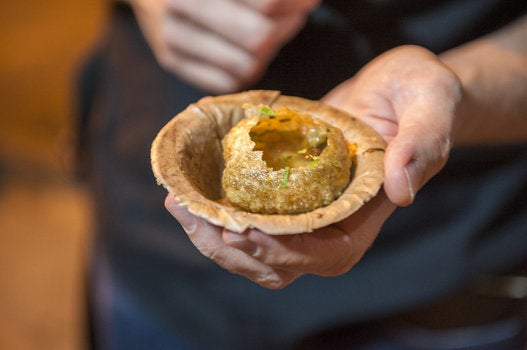 8 Popular Indian Food Myths Busted