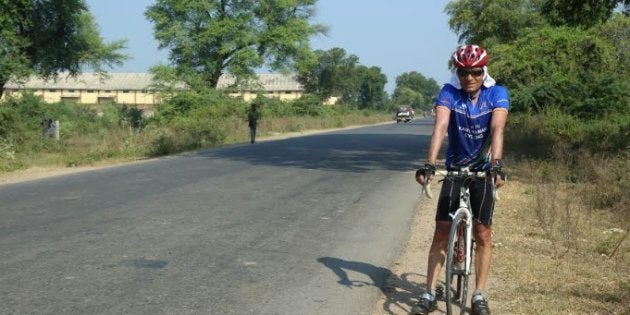 For his 60 birthday, slated to arrive in November this year, avid cyclist Gagan Khosla decided to treat himself to an early present: instead of visiting a spa, or going on a luxury cruise, he decided to cycle his way from Ladakh to Kanyakumari in less than a month.
I hear, ab to buddhe ho gaye (we are now old) all too often... this is all in the mind.
This meant he would have to cover approximately 4,000 kilometres on a bicycle, something that would make people half Khosla's age nervous. However, in his interview over the phone with HuffPost India -- after covering 2,700 kilometres of his expedition –- Khosla not only seemed cheerful, but came across as a tireless ball of energy determined to cross the finishing line within the self-assigned deadline.
A hardcore fitness enthusiast, Delhi-based Khosla, a former entrepreneur, took up cycling a decade ago, and in his first year biked down from Leh to Delhi. However, he admitted that he had never imagined taking on an expedition as intense as this one back then.
"This is to break a mindset that most Indians tend to exhibit on reaching the age of 50 or 55," he said. "I hear, ab to buddhe ho gaye (we are now old) all too often... this is all in the mind. You need to maintain your health at any age, otherwise how can you really enjoy life? There is only limited satisfaction that earning money will get you. However, experiences like these will stand anyone in good stead," he said.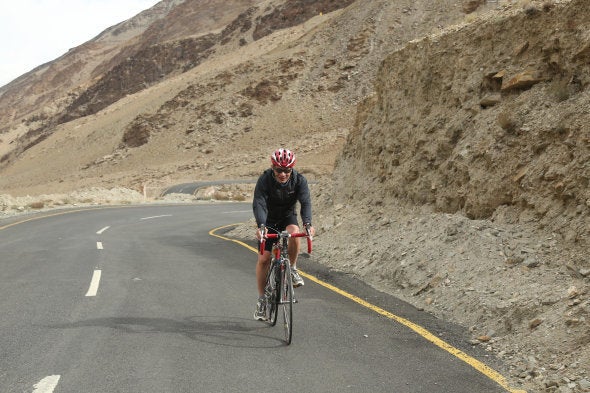 Khosla began his journey--that would eventually take him across 13 states on 21 September--and is currently crossing Hyderabad. He claims his experience has been an eye-opener and not just because of the beautiful countryside he has witnessed on his way.
"The climate and roads may have occasionally given me some trouble, but I have not had a single bad experience with people on the road. Anyone I pass by has always given me a thumbs up. There have been an innumerable number of selfies with people who admire what I am doing," he said.
Khosla also claims that the experience is a humbling one in many ways: "I came across a German biking couple in Ladakh. Over a conversation, I discovered that the lady had covered 28,000 kilometres or basically cycled across the world in a span of four years. It made me feel very small," he said.
You tell yourself, that you are not going to give up, and if you really mean it, it will be done.
Crossing five of the world's highest passes are also memories Khosla says he will cherish the rest of his life. "The highest one -- Khardung La Pass --situated at 17700 feet was incredible," he said.
"Cycling in the mountains was quite a challenge due to the sparse oxygen in the air. Temperatures were below sub-zero and it was snowing at the passes. Once I hit Chandigarh, everything changed. It got really hot as the temperature suddenly came up to 40 degrees, and was another challenge altogether," he said.
Khosla was briefly down with hypothermia, but recovered soon.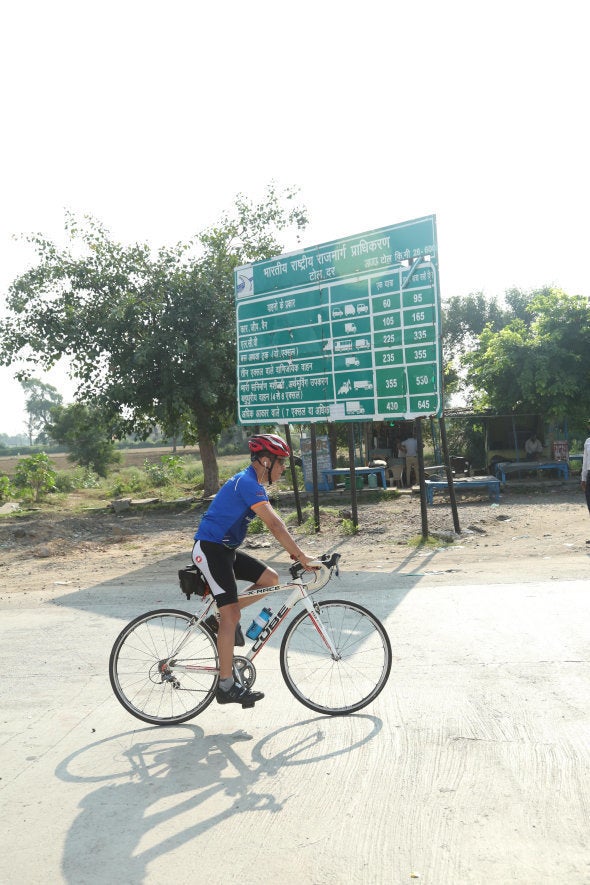 To take on this mammoth trip, Khosla didn't undergo any special training, but simply increased his hours at the gym. He also put more emphasis on core, cardio and weight training-- his daily exercise regimen involves working out for at least an hour a day. He claims that he burns anything from 5,000 – 6,000 calories a day, and fortifies himself with electrolytes, carbohydrate drinks and amino acids.
Luckily for him, Khosla is not attempting this trip alone. He is accompanied by a bunch of friends who graduated from Scindia School, Gwalior with him in 1974. They are trailing Khosla in an SUV and even recording his journey.
They have even hired a cook for the road, so that Khosla can eat healthy meals without having to worry about roadside food and stomach upsets.
Khosla, along with his friends, is also trying to raise Rs 1 crore to spread awareness about malnutrition and some other causes. He adds that, if and when the funds are raised, a part of it will be donated to underprivileged children so that they can attend school.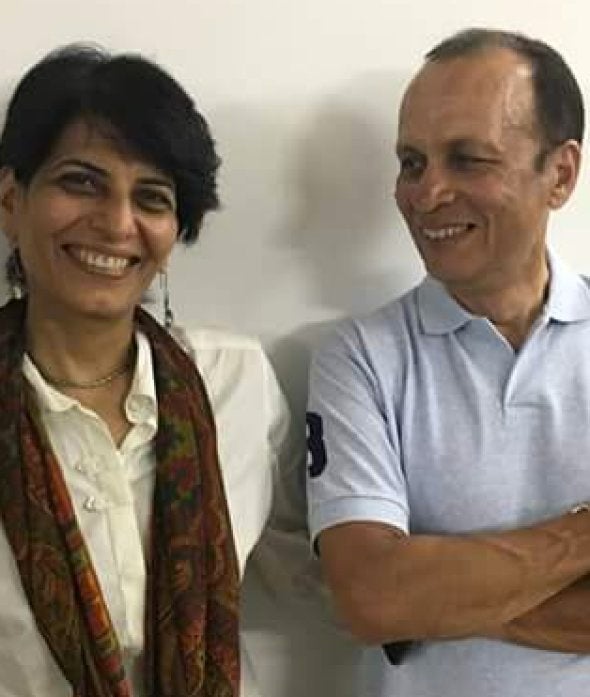 For Khosla, waking up at 4:30am everyday to continue his route has been pretty taxing. "But by the evening, I am charged up, and full of energy," he said. "Life only a mind game. I feel that we all have desires. And we can fulfil these desires. It's a matter of acquiring a skill, and resolving ourselves to commit to it completely. You tell yourself, that you are not going to give up, and if you really mean it, it will be done. You can't let it just go. You cant let anything bother you – not the heat, not the road, nothing... it's single-minded focus."
Khosla covers between 170-180 kilometres a day. And he is giving his all to this adventure. While travelling to Hyderabad, he 230 kilometres in a day. "It was very hot. I may have shrunk a little," he chortles.
There is only limited satisfaction that earning money will get you
With just 1,300 kilometres to go, Khosla who will turn 60 on 25 November, is hopeful about meeting his deadline. He looks forward to returning to Delhi, to his wife. "She has already (sternly) told me that once this expedition is over, I am not allowed to take on any other activities apart from relaxing," he admitted sheepishly. His journey can be followed here.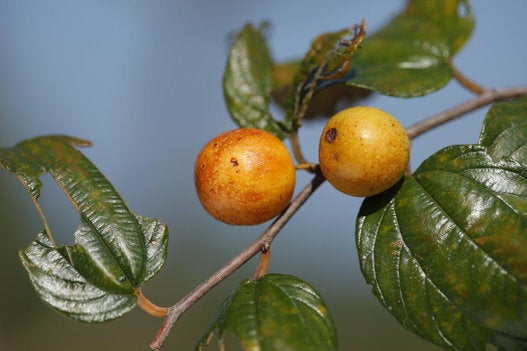 Gorgeous Photos Of Delhi's Native Trees