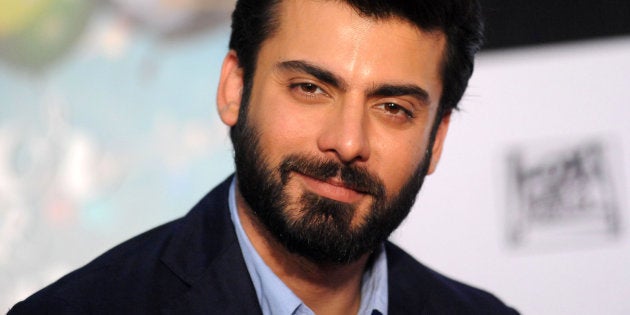 Since the past few weeks, Pakistani actor Fawad Khan, who appears in Karan Johar's upcoming Ae Dil Hai Mushkil, has found himself in a political crossfire.
In the wake of the Uri attacks, political outfits like the Mumbai-based Maharashtra Navnirman Sena (MNS) has demanded a ban on Pak artistes working on Indian productions. Their demands have been backed by the Indian Motion Picture Producers Association (IMPPA), which passed a resolution banning all Pak talent from working in India.
After days of maintaining a stoic silence over the controversy, Fawad Khan has finally spoken.
In a Facebook post put up an hour ago, the Kapoor and Sons actor said:
"I've been in Lahore since July as my wife and I had been expecting our second child.
I've received numerous requests from the media and from well-wishers worldwide asking me for my thoughts on the sad incidents that took place in the past few weeks. As a father of two little children, I pray and wish like many others that together we can build and live in a more peaceful world. I believe we owe it to our children who will shape our tomorrow.
This is the first time I have spoken on the matter. Please disregard any other words attributed to me during this time because I have not said them. I thank all my fans and fellow artists from Pakistan, India, and people in general all over the world who have shown continued support for their belief in love and understanding to unite a divisive world."
Fawad is referring to a previous statement that did the rounds on social media and several WhatsApp channels. He was believed to have said: "Bollywood kisi ke baap ka hai kya" and that Indians are 'small hearted.'
After several days, though Khan has spoken, he has refrained from taking a direct stand on the controversy over the ban that has clearly divided the film fraternity.
While actors like Riteish Deshmukh and Ajay Devgn support the ban on Pakistani artistes, Salman Khan and Karan Johar have opposed it, saying that it isn't the solution to what is a grave geopolitical problem.