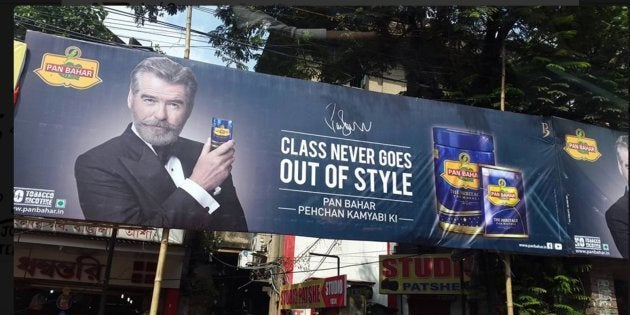 Indians have woken up to newspaper and billboard ads of a most peculiar kind and are currently in the throes of a legitimate meltdown. After all, it's not everyday that you see a salt-and-pepper Pierce Brosnan, who played James Bond in several films, endorsing an Indian pan masala.
The actor, who had earlier appeared in Indian suiting brand Reid & Taylor, is seen holding a tin of Pan Bahar pan masala - his new weapon of choice. And obviously people are losing it on Twitter.
There's speculation that this is the fallout of Brexit.