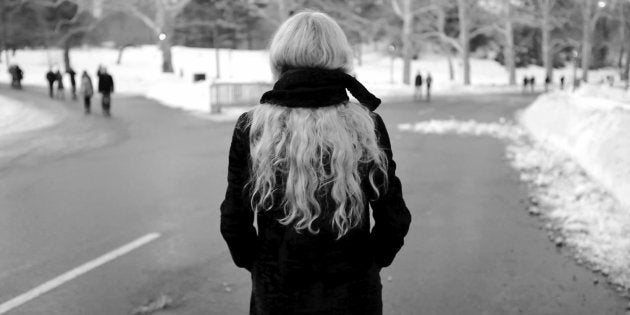 It's that time of the year again!
The 18th edition of the Mumbai Film Festival is scheduled to take place from October 20 to October 27 and this year, it boasts of an interesting lineup of documentary films other than an array of fiction titles (even if they don't have La La Land, but, well, we'll let that slide for now).
Choosing from a vast range of titles can in itself get overwhelming (over 180 titles from 54 countries this year), so to begin to make the process of choosing your picks slightly easier, we've listed down some of the most intriguing docus that are set to play at MAMI this year.
Most of these are films that have been awarded at various other festivals and each of them, like all good docus, offer a unique glimpse into the lives and times and in some cases, the socio-political realities of the country they are set in.
The Lovers and the Despot
British directors Robert Cannan and Ross Adam document this unbelievable story of Choi Eun-Hi, a South Korean actress and Shin Sang Ok, her ex-husband who was South Korea's top filmmaker. In 1978, the couple was separately kidnapped by North Korean dictator Kim Jong-il, who was said to be obsessed with the movies.
So much was his obsession that he kidnapped the divorced couple and got them to make movies in North Korea and improve its reputation as a filmmaking nation (No, seriously.)
The docu, which premiered at this year's Sundance Film Festival, features a lengthy interview with Choi (Shin died in 2006 so there's a fair amount of reconstruction), who chronicles the bizarre experience with intimate details, revealing how the dictator treated her with respect and had a projector in every room where he'd show her movies.
The couple eventually plotted their escape but not before spending almost 8 years under Jong-il, where they're said to have made the best movies of their career, with more freedom than they ever enjoyed in their home country.
A hauntingly shot documentary about the invasion of profit-seeking corporations into the naturally-rich Amazon rainforests of the Peruvian region, When Two Worlds Collide chronicles the fight between the indigenous inhabitants of Peru and a government, led by President Alan Garcia, hell-bent on milking Peru's Amazonian resources for commercial exploitation.
Like has been the case in most conflicts, the end result is brutal violence and widespread havoc, which is depicted with rare on-ground footage (shot in June 2009) in this decidedly partisan documentary by filmmakers Heidi Brandenburg and Mathew Orzel, who won a World Cinema documentary award at this year's Sundance film festival.
While there have been several docus on war-torn Syria, with Silvered Water, Syria Self-Portrait the most searing one, The War Show, shot by local radio show host Obaidah Zaitoon and her co-director Andreas Dalsgaard, paints an intimate portrait, through several personal accounts, of the unfolding tragedy of the Syrian people under the ruling President, Bashar al-Assad.
In its review, The Hollywood Reportersaid of the film, "By mentioning the protagonists' previous occupations and showing them in domestic scenes as well as their possibly violent new day-to-day reality on the streets, the film humanizes the protagonists and manages to suggest how regular people got involved in the struggle."
The War Show premiered at this year's Venice Film Festival where it won the prestigious Venice Days award.
Franca: Chaos and Creation
From the sombreness, move on to something slightly chic. Franca: Chaos and Creation documents the life of Franca Sozzani, the revolutionary editor-in-chief of Italian Vogue. Sozzani is often credited for fusing the world of fashion with burning real issues and producing a glossy that glistens with a combustible mixture of both, sartorial and social.
Directed by her son, Francesco Carrozzini, the docu brings alive Sozzani's 28-year-long journey in breaking stereotypes, challenging existing norms, and doing some of the most socially-relevant covers (like having an issue dedicated only to Black models which instantly sold out) in the history of Vogue. Think of her as Miranda Priestly, but with a more socially-aware conscience.
A seemingly fascinating docu on the fading art of travelling cinemas, The Cinema Travellers is an Indian film that traverses through the terrains of Vidarbha and Marathwada in a bid to capture on reel, the final remnants of a lost art form.
Director duo Shirley Abraham and Amit Madheshiya pretty much put the project together on their own, doubling as the sound recordist, director of photography, co-producers and as film editors.
Fortunately, their efforts paid off well as the film opened to an overwhelmingly positive reception at this year's Cannes Film Festival. In its review, Screen Daily said of the film: "Whatever masterpieces, if any, bow at this year's Cannes Film Festival, it is likely none will communicate the excitement engendered by movies more headily than The Cinema Travellers."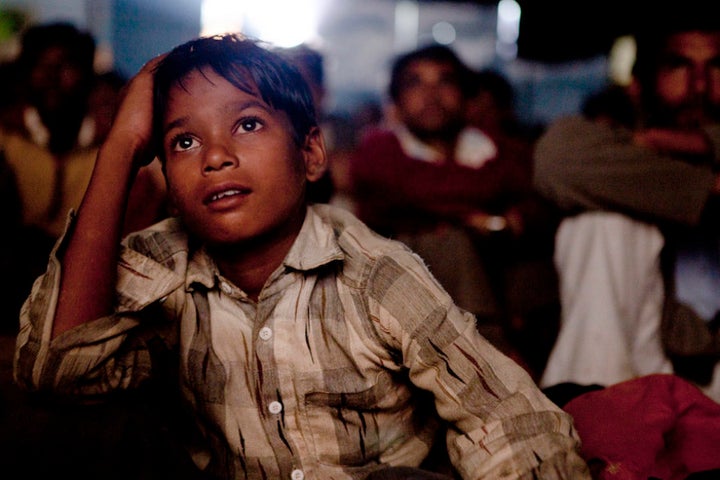 This docu by Hardik Mehta about the uproarious kite flying festival in Gujarat tells the story of an 11-year-old boy, Zaid, who harbours the dream to collect the most number of kites during the season.
Boasting a kaleidoscopic palette, the film offers a glimpse at the nitty-gritties of a unique Indian festival. Exquisitely shot, the film won Best Non-Feature Film at the 2015 National Awards and since then, has traveled to several prestigious film festivals, including the Al Jazeera International Documentary Festival.
Previously titled Proposition for a Revolution, An Insignificant Man chronicles the birth and rise of Aam Aadmi Party in national politics and documents the growth of its leader, current Chief Minister of Delhi, Arvind Kejriwal. It has been directed by Khushboo Ranka and Vinay Shukla, both first-time directors, and is produced by Anand Gandhi, critically-acclaimed director of the festival hit Ship of Theseus.
In an earlier interview to HuffPost India, Gandhi had said: "This film is a fantastic document of what has been the singular biggest problem for democracy anywhere in the world: making it more participatory.It is a very nuanced take on democracy itself, and what Khushboo and Vinay have done with the material has been a lesson to us all."
You can register for the Mumbai Film Festival here.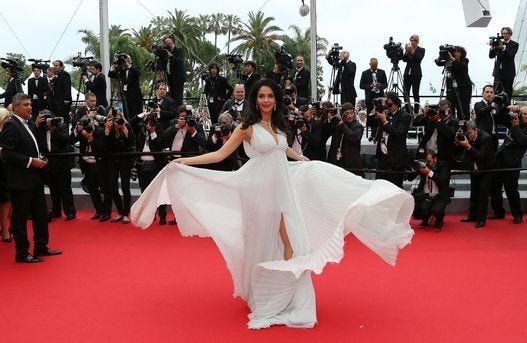 Bollywood Celebrities At Cannes Film Festival