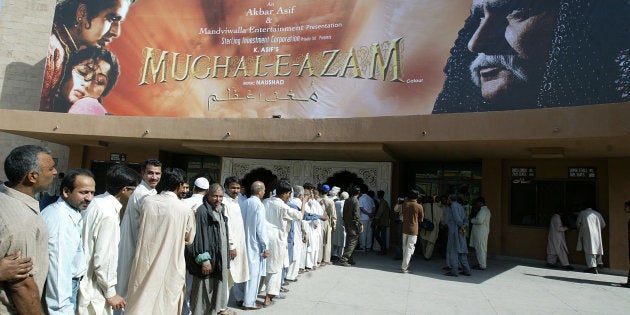 Indians who don't want Pakistani actors to work in Bollywood, would be surprised to find there are some people in Pakistan who agree with them. There are hyper-nationalists in Pakistan who think Pakistani artists should work in Pakistan, help strengthen the Pakistani film and entertainment industry. Working for Indian films is seen as a kind of betrayal.
This is by no means a widespread popular sentiment in Pakistan, only a minority one. "We don't go to India to earn cheap fame," said Pakistani actor Shaan Shahid at the ARY awards in 2014. "We live in our own country and work here. Inshallah, we'll bring them (Indian artistes) here, but we won't work there," Shaan said, as Ali Zafar watched in the audience. Zafar later responded there was no harm in collaborating with Bollywood.
When Shahrukh Khan and other Indian actors tweeted in support of the Indian Army after the surgical strike across the Line of Control, Shaan lashed out against Pakistani artists working in India.
"It is shameful from the Pakistani actors to not show support for Pakistani troops," he wrote on his Facebook page. "I assume the one film wonders want to hide under the money and little fame they made from India and do not want to jeopardise their relationship with their Indian godfathers. Welcome to the real world boys," he said.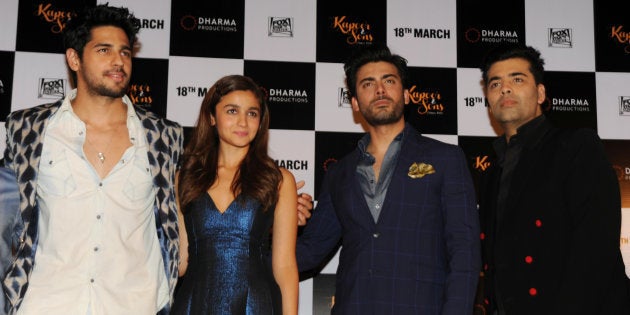 Another Pakistani actor who is often critical of India, Hamza Ali Abbasi, recently said, "I would rather work on fostering my own industry. I respect actors like Fawad Khan and Mahira Khan who are working in India while staying true to their roots but personally, I want to develop professionalism and better pay here rather than go in search of it across the border."
As tensions between India and Pakistan rose after the terrorist attack in Uri, Abbasi lost no time in calling for Pakistan to boycott Indian films.
The Pakistani army's "Green Book" in 2011 reportedly had an article by a brigadier that described Bollywood films as an example of "psychological warfare". It read, "The most subtle form (of psychological warfare) is found in movies where Muslim and Hindu friendship is screened within the backdrop of melodrama... The effects desired to be achieved through this is to undermine the Two National Theory..." The article mourned the popularity of Indian movies and soaps in Pakistan.
That is perhaps why the Pakistani army's PR wing funded an action film. Released in 2013, Waar hailed the Pakistani army's counter-terrorism efforts, complete with a RAW subplot.
Burning both houses
Amidst the drumbeats of war, some Indians and Pakistanis want to hurt each other so badly that they are happy to hurt themselves in the process.
Both India and Pakistan benefit immensely from cultural exchange of artists in films and music. This benefit is not just cultural and economic, but also political.
Pakistan is big revenue-generating market for Bollywood. Aamir Khan's 3 Idiots earned 5 crores out of Pakistani cinema halls, for instance. As the number of cinema screens increase in Pakistan, so does the revenue potential from Pakistan.
This helps Pakistan too. The fledgling revival of the Pakistan film industry has been possible only because there are enough Bollywood films to keep the cinemas running between the Pakistani films. It was the ban on Indian films that had killed the Pakistani film industry.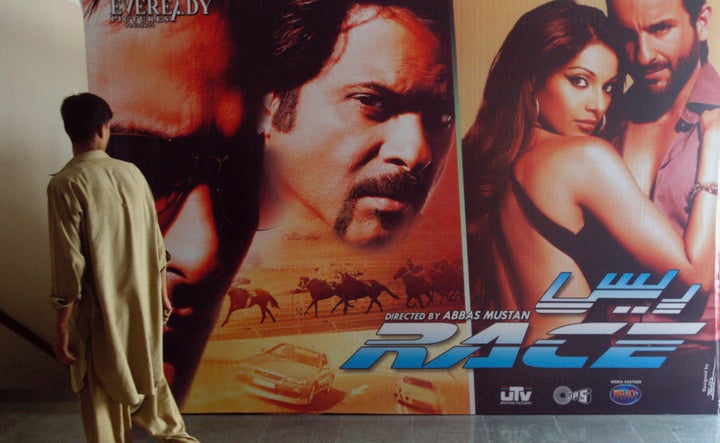 Apart from Pakistan, Bollywood films are as popular with the Pakistani diaspora as with the Indian diaspora.
Bollywood films are the centrepiece of Indian soft power. Across the world, especially in Central Asia and the Middle East, Indians are welcomed by locals who know Bollywood songs. Such soft power in Pakistan helps India counter anti-India propaganda in Pakistan. The films and TV shows tell Pakistanis that Indians are more than just the people who have Kashmir. The Pakistani love for Bollywood films is a big counter to the warmongering hatred of jihadis who want them to hate India, and boycott Indian films.
The role of Bollywood as a PR agent of India amongst Pakistani masses becomes much greater when Bollywood finds space for Pakistani actors and singers. It tells Pakistanis that India is a welcoming country that is being capable of being nice to Pakistanis.
Does that not benefit India in a country where forces of hate want to produce ever more terror factories aimed at India?
Pakistan's soft power in India
There are Pakistanis who realise Bollywood is Indian soft power, and would like Bollywood films banished from Pakistan. Such Pakistanis don't realise that Pakistan also has an element of soft power in India: music.
Pakistan is not the first thing that comes to mind when people in India listen to Nusrat Fateh Ali Khan's qawwalis. But it does help remind Indians that Pakistan is much more than those terrorists who attack India. Pakistan is also the country of great Sufi music whose message is one of peace, its performers great advocates of India-Pakistan peace.
The increase in the number of Pakistani actors in Indian films, too, extends Pakistani soft power in India. After seeing how crazy Indian women were over Fawad Khan, a visiting Pakistani joked they should make him Pakistan's high commissioner to India.
Pakistanis cannot imagine the scale of the popularity of Pakistani music in India. Coke Studio songs run in our cafes and homes all the time. Singers made famous by Coke Studio perform to packed halls in India. As security concerns reduced public music performances in Pakistan, many Pakistani artists made used of the rising concert scene in India.
The increase in the number of Pakistani actors in Indian films, too, extends Pakistani soft power in India. After seeing how crazy Indian women were over Fawad Khan, a visiting Pakistani joked they should make him Pakistan's high commissioner to India. Why this is important, the likes of Hamza Ali Abbasi and Shaan Shahid will never understand, just as Indian hawks won't get it why it's in Indian interest to have Pakistani actors in Bollywood.
It would be useful if surgical strike in Uri and the violence in Kashmir not be the only images of India that Pakistanis see. They should also see the good side, and what better portrayal of it than a Bollywood that welcomes Pakistani talent. Similarly, Pakistanis need to realise it is good for them to let Indians have an image of Pakistan other than the jihadi, and what better image than good looking Pakistani actors?