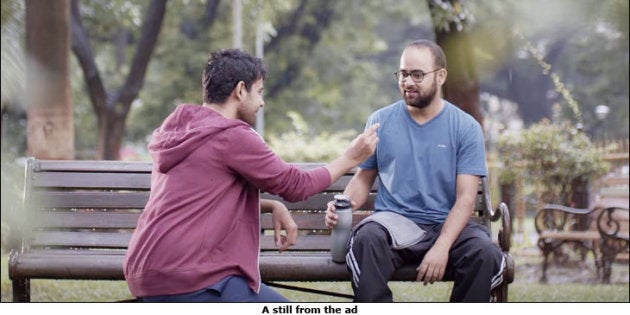 A young man practises kathak in the rain while wearing ghunghroos. A series of men share their love of pouting while taking selfies. And a man goes down on one knee to propose to his partner with a ring.
These scenes from a new TV advertisement by e-commerce platform eBay India break several stereotypes and is perhaps the first Indian commercial to consummately feature two men in a homosexual relationship.
The eBay ad isn't the first in India to show a gay couple, but it indicates to what extent the on-screen representation of homosexuality has changed in the last few years A 2010 Pepsi ad saw Ranbir Kapoor saving his friend from an unwanted marriage by playing the prospective room's love interest. In contrast, a Hindustan Times ad showed a man stopping his friend from laughing at a gay couple in the restaurant. A Vodafone ad hinted at a same-sex relationship in the form of a mother's conversation with her son.
Last year, fashion apparel brand Anouk's ad about a lesbian couple getting ready to tell a set of parents about their relationship went viral because of its casual intimacy. It led to several debates about authenticity and the use of heteronormative norms to represent lesbians.
The eBay ad takes this discussion in another direction with its inclusivity. That a gay couple can exist as matter-of-factly as an elderly lady who likes skipping and a Muslim who celebrates Diwali, suggests a further step towards acceptance. Yet, the very impossibility of a same-sex marriage in a country where homosexuality remains a criminal offence also tells us that this is only one air-brushed side of the story.